Australian gambling laws have been much in discussion within the online gambling community. The Interactive Gambling Act was passed in 2001, which prohibited almost every form of gambling. And yet, online casinos offer their services in Australia. Most of the virtual casinos accept Australian players. Moreover, some casinos are specially made for Australia.
So, the confusion remains, is gambling legal in Australia or not? Here, in this guide, you will find all the answers.
Is online gambling legal in Australia?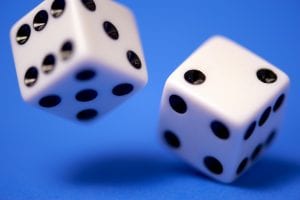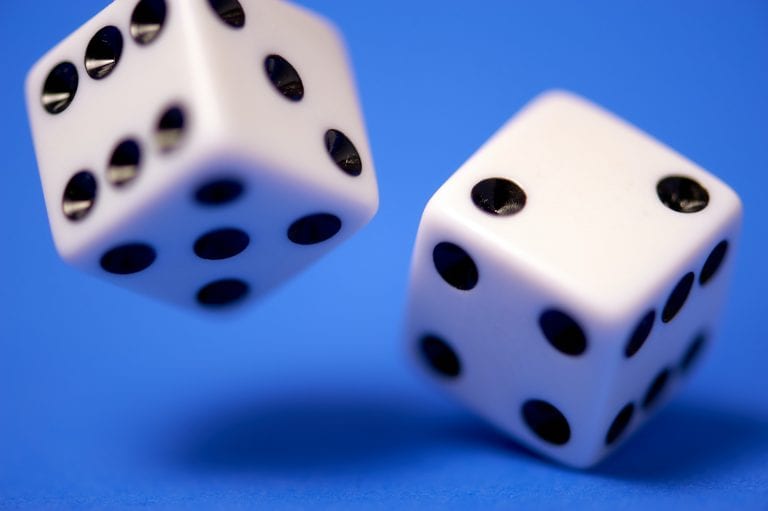 Let's start with the obvious question, is gambling legal or not?
The Interactive Gambling Act says that some gambling games are legal and others are not. The gambling activities are regulated at the Federal level and State level. The Federal level regulates the industry.
As we know how much Australians love pokies, so pokies are definitely legal in Australia. You will find a pokie machine at most of the bars, restaurants, clubs, hotels, and pretty much everywhere. Even online pokies are absolutely legal in Australia. Aussies gamble a lot, and most of the gambling revenue is generated through pokies. When new licenses are released, there is quite a tussle to obtain those.
Even online poker enjoys the same popularity, but online poker sites are illegal in Australia. Similarly, it is against the law to offer online casino services to Australian gamblers. Even roulette, blackjack, craps, baccarat, video poker and the like are illegal casino games. In simpler words, any game that involves luck and skill is not be provided for real money. However, this does not make it illegal for Australian players to participate in these games.
On the other hand, online bingo is legal for Australians. Numerous casinos provide bingo games on computers. Additionally, Keno is also legal in Australia.
Coming to lotteries, lotto tickets (they are locally available) are legal, whereas, some online lotteries are not. Aussies can also wager on the lottery outcomes. This has sparked some debated recently. Instant online lotteries are prohibited, however, players can bet on results of financial ups and downs or probability of numbers.
Who regulates online gambling laws in Australia?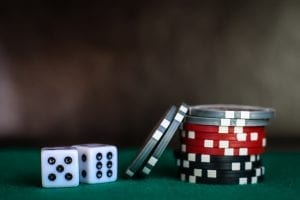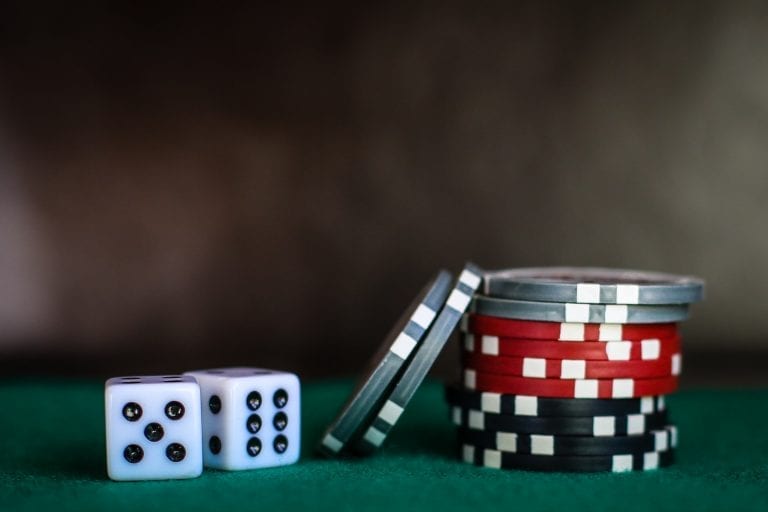 The Federal Government looks over the gambling industry as a whole and regulates it. However, the responsibilities are also shared with states and territories. In fact, the states and territory have a more active role to play here.
New South Wales Office of Liquor, South Australia's Independent Gambling Authority, Victorian Commission for Gambling and Liquor Regulation, are some of the important authorities of states and territories that regulate gambling.
The Commonwealth has taken a keen interest in this area recently. The gambling industry swiftly adapted to the developments in internet and technology. This falls under the jurisdiction of the Commonwealth. The advancement of online gambling piqued their interest for new regulations, revenue, and general welfare.
Owing to this, the Federal Government passed acts that put a brake on Australian gambling sites to offer services to Australians. But it is still legal for Australians to play and gamble online.
Online gambling laws in Australia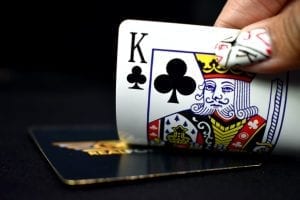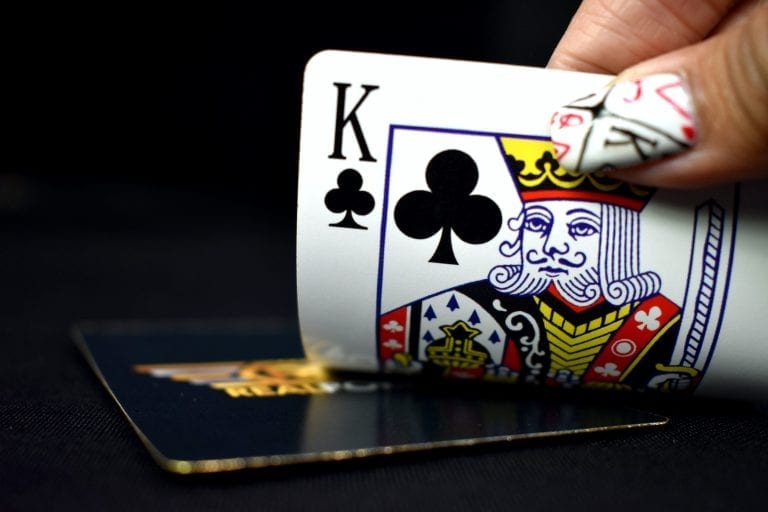 So, you just made a bet on the pokie machine and tapped the 'spin' button. The reels start rolling and you hear police sirens coming towards you!
This scenario is very unlikely and almost impossible. Australian gamblers that use online casinos have almost nothing to worry about. Most of the online casinos and betting sites accept Aussie players and also accept AUD. Moreover, these casinos offer all the table games and pokies. Australians can take part in live poker tournaments.
Aussie gamblers can freely play at any online casinos of their choice. They can access the overwhelming variety of games like poker, pokies, roulettes, craps, baccarat, sports betting, and every other kind of game that you find in casinos. The government's definition of the gambling laws is pretty ambiguous; but in any case, online gambling is not defined as a criminal activity anywhere. Moreover, the government is bringing changes to the laws due to the latest technology and players' demands.
So, there is no chance of players being arrested or prosecuted for gambling.
How Many Australians are involved in Gambling Regularly?
More than 80% of Aussies gamble in one way or the other every year, 2007 data stated. Around that time, $5 billion was collected as taxes and revenues from gambling ventures. Out of that, live poker machines constituted the largest share of $3 billion.
Another 2011 study claimed that around 70% of the country was engaged in gambling activities. And the tax revenues were somewhere between $12.1 billion and $15.8 billion annually.
Are Australians Allowed to Play on International Online Casinos?
Yes, Australians can play at any online casinos of their choice, and most of the websites welcome Australian players. Any legal disputes that could ensue are strictly between the sites and the government. Players do not have to worry about that. They can freely enjoy all the games that online casinos offer.
Can Australian Legally Deposit and Withdraw Money to Online Casinos?
Australian banks may hesitate to be a part of such transactions (due to government restrictions). But there are other third-party payment methods that can help you. These services make the deposits and withdrawal process quick and easy. Methods like debit cards, credit cards, bank transfers, Bitcoins, e-wallets, and more.
Australian Gambling Laws' History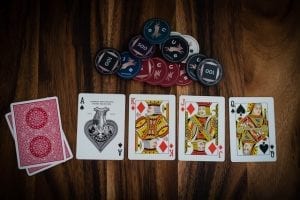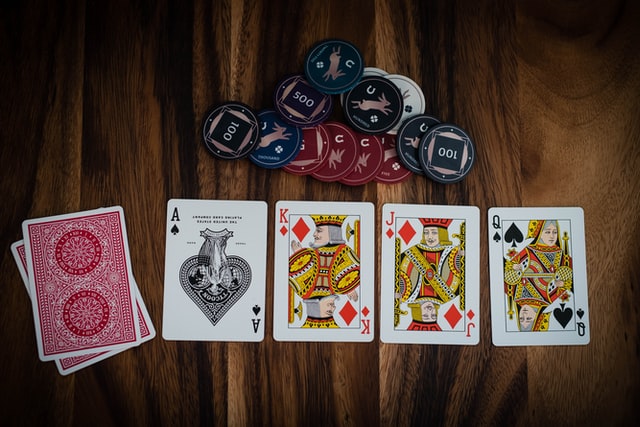 Gambling laws are not new to Australians. There have been previous attempts to curb and limit gambling.
The first gambling laws enacted in Australia
The first gambling laws in history were recorded in 1852 and 1853. The 1852 Act to Restrain the Practice of Gambling and Use of Obscene Language and the 1853 Vagrant Act tried to put reins on games like tan-tan and two-up. However, sports betting, horse racing, and other types of betting was legal. The population of those times was conservative and hence, card games were considered as "unknown dangers." The laws tried to prohibit such games.
What laws apply to modern-day gambling in Australia?
The anti-gambling laws before the 1970s included casinos. But the public sentiments managed to negate that law. Moreover, the government took into account the revenue that could be generated through regulations and taxation of Australian online casinos. Most of the regulation authority was handed over to the states and territories. Following these events, the first casino was inaugurated in 1973, in Hobart.
Around the 1990s, online casinos began to emerge owing to the internet. Online casinos and poker websites started to connect globally. Players could access any country's site and a site could serve players from any country. To counter this, the Australian Commonwealth passed the Interactive Gambling Act of 2001. The law was aimed at limiting the online real money games and advertising their (other nations' and their own citizens) services to citizens. As you can guess, these laws are harder to enforce than making. Online gambling services attract the masses and continue to do so.
However, the Gambling Act was amended in 2017. Due to the amendment, online gambling websites now need an extra license from Australian authorities. The changes also demand the inclusion of ways by which Aussie gamblers can opt-out and save themselves from problem gambling. Free bets and play betting were also prohibited.
Interactive Gambling Act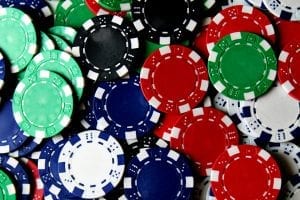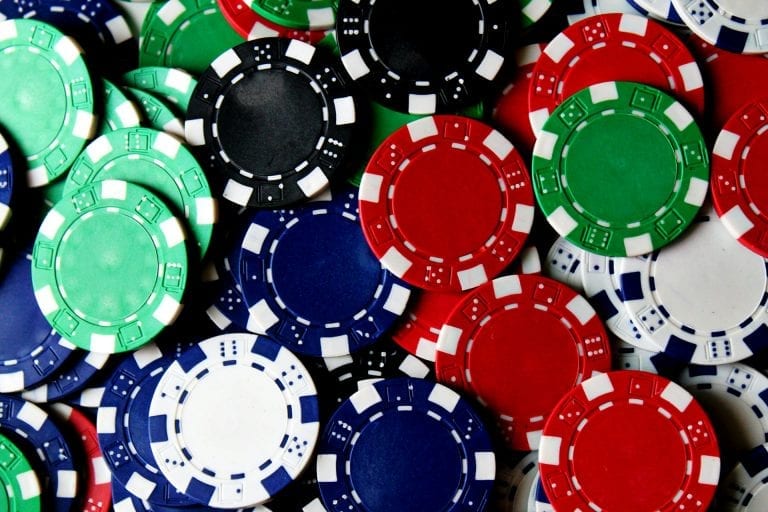 The Interactive Gambling Act of 2001
This act was passed in 2001 with a goal to curb the negative effects of virtual gambling in Australia. However, the act had some technical loopholes that could be exploited. The Australian government clogged these loopholes too, to protect the problem gamblers.
The law was targeted primarily at operators. They were prohibited from advertising 'real money' gambling activities online to residents of Australia. However, the citizens were always and still are at liberty to play at online casinos that are outside the country.
In addition to this, Australian firms can provide gambling services to players of other nations (excluding the designated countries).
Apart from this, the act specified that the operators were guilt-free if they were unaware (even after taking measures) that the players are Australians. Following this, online casinos started putting out warnings and began verifying addresses before registration.
The act had numerous loopholes that the players were quick to exploit. One of them was that the players used cell phones to place bets on live events. Such instances led to the revival of the law.
Consequently, the Interactive Gambling Amendment Bill 2016 was approved. This amendment banned online casinos, even of the casino was based in Australia. However, players will not be penalized for playing at unlicensed casinos.
Is online poker legal in Australia or not? Yes, online poker was recently declared illegal in Australia. However, online lotteries and sports betting is legal here. There have been a few amendments that might counter the 'click to call' betting. Also, unlicensed betting sites from overseas offer bets to Aussies.
What exactly does the Gambling law say?
The Interactive Gambling Law or IGA for short primarily targets the companies that offer gambling services to Aussie. They try to prohibit sale of such services to Australians. At the same time, it is not an offence for Australian players to play at online casinos.
The act prevents Australian companies as well as overseas firms from providing online poker to Aussies.
The act was successful in barring the Australian sites from providing poker or other casino games online. However, the IGA was not so successful in stopping foreign firms to operate in Australia.
Numerous sites from across the globe offer poker and other games to Australian gamblers without any obstacles. They faced little opposition from the Australian government. Moreover, the law does not make it illegal for Aussies to gamble online. The residents can easily access poker and other games online at foreign sites. Most of these sites are operated from Europe, the Caribbean, or somewhere else.
Interstate Gambling Laws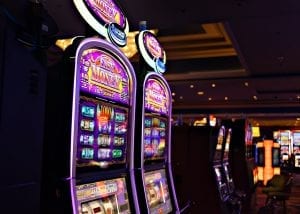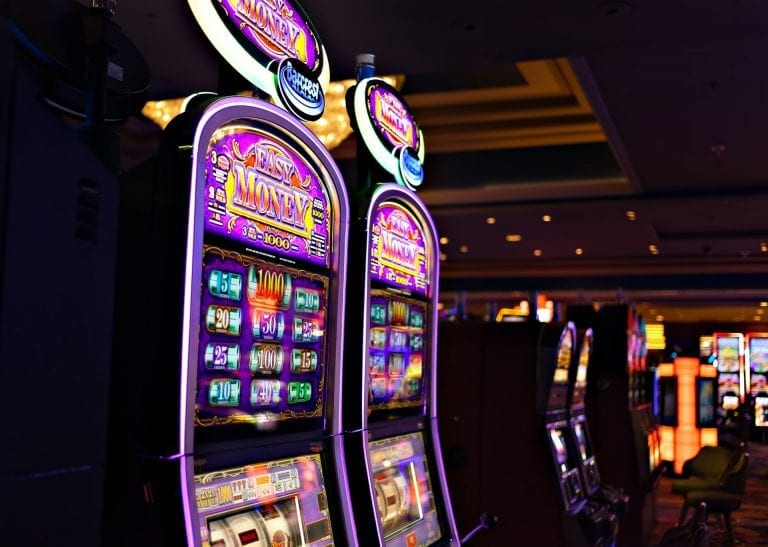 The gambling laws are legislated at two levels – federal and state-territorial region. The gambling laws are legislated at the federal level. But they are legislated and implemented at the local level. Thus, the responsibility is shared at the dual-level.
The New South Wales Department of Gaming and Racing looks after the appropriate conduct and balanced growth in the gaming, racing, and liquor industries in the region.
The Racing and Gaming Authority looks after gambling laws in the NT. Whereas the NT Gaming Machine Commission regulates the gaming machines.
Similarly, the ACT Racing and Gambling Commission monitor, control, and regulate all gaming, betting and racing in the ACT.
Meanwhile, the Queensland Office of Liquor and Gaming Regulation controls gaming, lotteries, keno, casinos, and art unions in Queensland.
Likewise, the Gaming Supervisory Authority operates in the South, Tasmanian Liquor and Gaming Commission functions in Tasmania, the Victorian Commission looks after the Victoria region, and the Office of Racing, Gaming, and Liquor functions in Western Australia.
Legal Online Betting Sites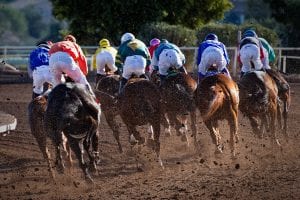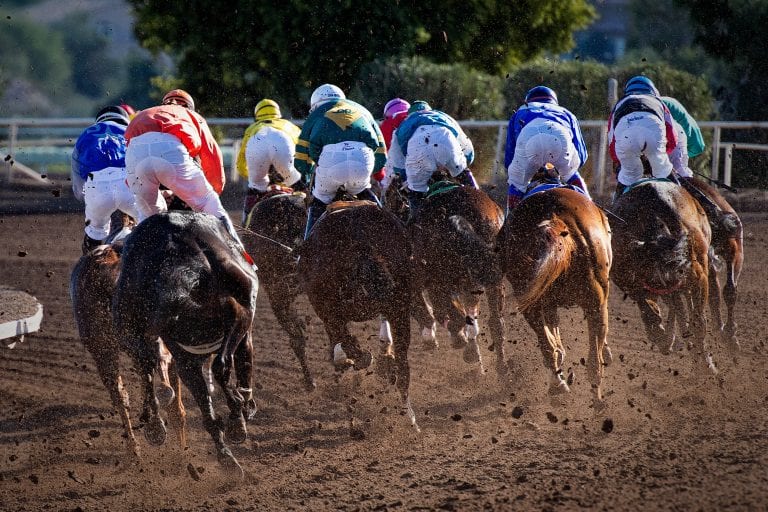 Some of the top sports betting sites that offer their services in Australia are –
Bet365
Bet365 offers an engaging experience to users. With flash, the site has some wonderful animation. They even have their mobile app, though Aussies cannot access the online casino section on it. They offer to bet on most of the sports and racing.
Unibet
Unibet is present globally, so it is no surprise that they have found their place in the Aussie market. The website is sleek and modern with a bunch of useful features for users. They offer betting on all the major sports.
Bookmakers
Bookmakers probably have the simplest site which is extremely easy to use. They even have their own app that can be used on mobile.
BetStars
BetStars is mostly concerned with horse racing but also offers betting on other sports. It has a unique 'Pick Your Own Odds' feature that lets you select your odds and place wagers.
Ladbrokes
Ladbrokes is pretty much a household name in Australia. Ladbrokes offers betting on AFL, Rugby, and NRL which comes as no surprise as it caters to Aussies' tastes. It has a quick call feature that enables you to make calls immediately and place bets. It also offers betting horse races.
Due to the Interactive Gambling Act of 2001, no betting sites can offer live betting on sports. Instead, you can place bets through calls. Most of the sites also offer quick betting and multi-betting options to facilitate quick bets.
Are the Casino Winnings Taxable in Australia?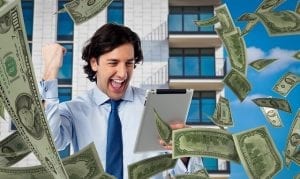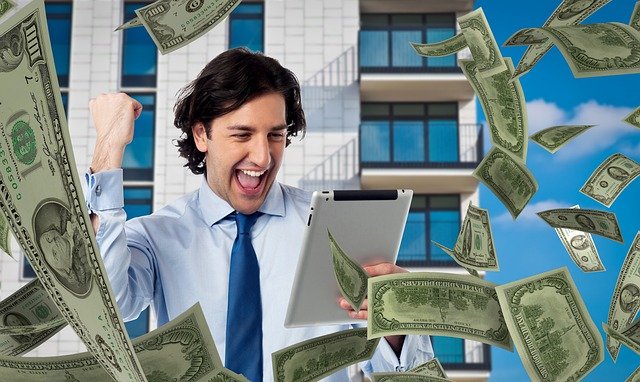 The Australian government believes that gambling is a hobby and the outcomes are dependent upon luck. So, no tax is levied upon the income that is generated through hobbies. Moreover, the casino sites are charged with taxes, not the players. So, in Australia, your winning are not taxed.
The tax amounts that the sites or operators have to pay to the governments differ depending upon the game. The tax also varies from state to state. Additionally, the operators have to pay taxes to the government while obtaining licenses to offer their services in Australia.
The players only have to pay some fees at the online casinos. For instance, you might have to pay some fees while making deposits or withdrawals at foreign casinos. You might also encounter some charges when you convert the Australian Dollar into the site's currency.
Recent Legal Developments
Online poker in Australia has gone through numerous changes over the decade. But now, it seems unlikely that any major alterations might be made to the current situation any time soon.
It was suggested that by a few legislators that Australia can pass a law like UIGEA in the United States. The act would make it illegal for banks to process transactions between players and gambling sites. The attempt was in vain as the banks argued that many online gambling transactions were legal. And such a scheme would be too tedious to implement.
Recently when the IGA was reviewed, it was suggested that the Australian firms should be granted a license to function in Australia. This would prevent the flow of money out of the nation. Additionally, the players would have the choice to either play on local casinos that were controlled and licensed.
However, it seems that the suggestions were not favoured politically, and the scene might not flip any time soon.
The Interactive Gambling Act 2017 Reforms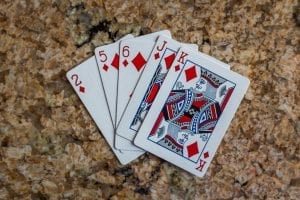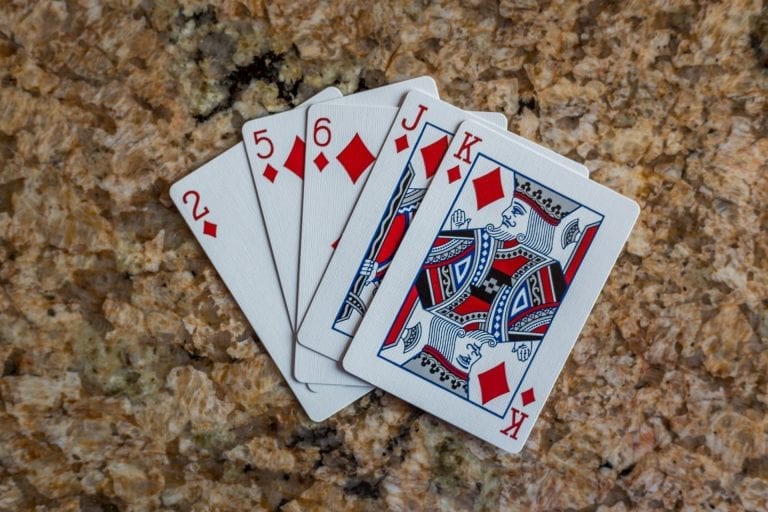 In 2017, the Interactive Gambling Act underwent some changes. The law was aimed at clogging some loopholes. Mostly, it was focused on groups from overseas trying to provide illegal gambling services online.
Some of the reforms were-
The ACMA listed out betting services that were licensed by Australia.
A few operators did not make it through and could not offer credit lines to Aussies.
New tools were introduced to make the players follow the rules.
The offending firms' directors and principals would be referred to the Australian Border Force.
33 major online betting providers packed their bags and moved out from Australia within a year after the regulations were implemented, ACMA reported.
Along with this, the National Consumer Protection Framework was set up to safeguard the problem gamblers. A few measures were implemented like setting a limit before they begin to gamble.
The IGA laws still prohibit activities like-
Online casinos along with pokies and poker
Online betting services that have an 'in-play' option enabling players to bet on live events.
Betting services offered on the internet that do not have a license from Australia.
Instant lotteries that are offered online.
Provision of credit by interactive wagering operators to the players.
In any case, it is not illegal for Aussies to participate in any gambling activities online or offline. No gambler can be prosecuted and gambling is not a criminal offence. You can freely access all the licensed gambling sites without any worries.
Restrictions on Gambling Advertising
Considering the increasing wagering addiction, it is no surprise that one of the most firmly regulated global markets is that of Australia's online gambling market. There has been a massive increase in wagering advertising in the country over the last decade.
The primary reason was the High Court's ruling in 2008 that permitted bookmakers to provide bets all over the country and restricted Australian territories and states from banning gambling advertising. On the other hand, the advent of smartphones, social media and apps only expanded the marketing possibilities further.
While there isn't a single government body or overseeing gambling authority for regulating Australian gambling activities, they are regulated separately on a federal, territory and state level. That includes advertising restrictions as well. Along with the responsible gambling warnings, inducement advertisements are also an offence.
Added to that, to offer more powerful protection to Australians who gamble online, Commonwealth, territory and state governments, collaboratively launched the NCPF (National Consumer Protection Framework). For the first time, this framework provided consistent protection to the consumers nationally. Since November 2018, the governments have been working together in implementing the National Framework protective measures progressively.
Latest Measures established under the National Consumer Protection Framework in Tasmania, Queensland, and the Australian Capital Territory
The NCPF suite includes ten nationally consistent measures, which are being gradually implemented, aiming to reduce the harm of online wagering and encouraging responsible gambling. Up until now, only 6 of them have been implemented. However, the laws' practical implication remains inconsistent across the country, making it hard for gambling service providers to stick to uniform regulations while structuring their business practices.
Restrictions on inducements are one among the ten measures to be enforced throughout Australian jurisdictions. A measure that was designed to better the direct marketing standards and simultaneously safeguards people from incentive-based marketing, this measure prohibits online gambling companies from providing the following to open a betting account:
A credit
Rewards
Vouchers
Bonus bet offers
Refer a friend offer
Sign-up offers
Other benefits
As a part of the framework, individual Australian state and territory could introduce gambling advertisement prohibition laws before May 2019. Thus, the Australian Capital Territory, Queensland & Tasmania introduced a set of inducement restriction rules for bookmakers licensed in these particular regions.
The National Consumer Protection Framework has also introduced other measures, speculated to be in effect by May 26, 2020. They are as follows:
Sports bookmakers will have to provide activity statements to consumers to allow them to monitor and track their online betting behaviour and expenditure.
Application of consistent and compulsory responsible gambling messages on all media platforms like websites and direct marketing across all Australian states and territories.
A national self-exclusion register will be developed & executed to ensure those who have become too indulgent in problem gambling can plug themselves out immediately from the interactive wagering services.
As per the announcement by Cyber Safety and the Minister for Communications on November 11, 2019, the Commonwealth is also taking advanced steps to prevent citizens from illegal gambling websites by implementing a website blocking scheme.
What are the odds that your betting advertisement is an inducement?
In conclusion, with the latest introductions of wagering inducement restrictions across Australia, all gambling service providers need to ensure that their promotional strategies adhere to the restrictions & understand the consequences in case of discrepancies. But how do you ensure that your betting advertisement isn't an inducement?
The Criminal Court of Appeal of NSW, on February 20, 2019, decided in favour of Ladbrokes concerning them being not guilty of compromising the inducement restrictions. The implications of the same answers every licensed operator's question. The court clarified that only the gambling advertisements that included inducement promotion, i.e., promoted something other than the gambling product, is restricted by the Regulation.