This is an obvious question that pops into your head when you have played this game for a while. Notably, the newbies are curious to know if there are some tricks or hacks that can beat video keno.
Technically, keno is a pure game of chance. Having a little patience and a streak of good luck can do wonders. But trying to figure out an optimal strategy and following some tips may tilt the luck slightly to your side (at least it would not harm).
In any case, these tips will not give you surefire wins at keno. The tips will guide you towards managing your bankroll smartly, choosing the right game, and some ways to play games better.
Australian players can play Keno at online casinos that accept Aussies. Most of the casinos do have a variant or two of keno, while some others offer more.
Here are some top tips to Win the Best Keno Games to beat the odds!
Lottery Time: Top Five Tips to Win Keno
1. Practice the game and do your homework!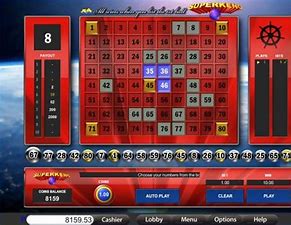 Before you go ahead and take a seat at the keno table, it is necessary to know how the game actually goes. First, you might want to know the basics along with how math operates and plays the card in these games. You can watch a few videos of the games or read a guide on how to play keno. Half of the worries are taken care of here.
The next step is to practice the game. With so many online casinos out there, you can click on any one and try out keno for free. You will get the hang of the process in a few games. You can even test out some strategies and then play for real money!
2. Pick the right casino (Fair Pay and Fair Play)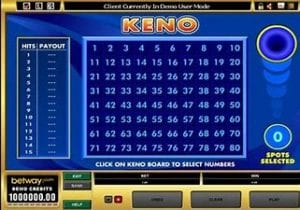 At some point, all of us have chosen the wrong trains and even the wrong people. But choosing the wrong casino can cost you a lot (especially if you fall for the rogue and rigged casino(s). So, make sure you play at the genuine virtual casinos. You will know if the casino is authentic or not by looking at its license information. Check user reviews to see if they pay the prizes or not.
Moving on to the next checkpoint, you have to make sure that the casino offers fair payouts. Online casinos undoubtedly offer better payouts than offline card casinos. But this does not mean you should bet your money at the first casino you see.
You may like to go through the paytable to know about the payout of keno. Explore two-three casinos to compare the payout(s) before you wager. After that, select the one that pays the most. Find out the varieties of keno the casino offers, and you might want to try those too!
3. Go for the consecutive or cold numbers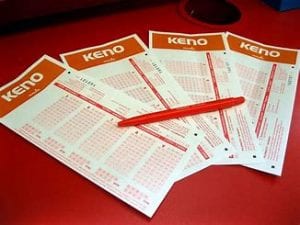 Let us look at some math.
Keno has 80 numbers, and each number has an equal probability of showing up. So, trying to trace a pattern is pretty useless. Notably, the keno games are powered by RNG, and hence they have zero chances of working on some patterns.
Nevertheless, some players swear that betting on consecutive or cold numbers proved to be a progressive jackpot miracle for them.
Keno is probably one of the most underrated casino games out there because it is too controlled by luck. Cold numbers are the ones that have not shown up for a long time. Some players believe that such numbers are more likely to be drawn soon.
In any case, it is not harmful to use your best strategy. It would give you some number(s) to go by even if they do not produce winning outcomes.
4. Pick four to eight numbers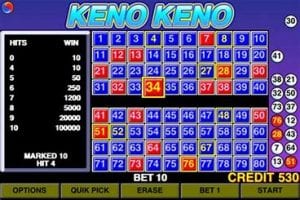 In this game of 80 numbers, you can choose 10, 15, and even 20 numbers. The payouts vary with the number of numbers you choose. When you have the option to choose so many numbers, which numbers should you bet on? And how many numbers should you choose for your first play?
Many keno players will tell you that more numbers are always better. And this sounds logical, but do not forget that the payouts change. If all the five numbers you guessed show up, you get paid 50 to 1, which sounds cool. But if you get five numbers right out of 10, the pay reduces to 3:1, which does not look impressive.
Then how many numbers should you pick? Pick four to eight numbers. Do a little math. If you pick less than four, your chances of winning anything are slim. If you pick more than 8, you will have to get at least half (i.e., four) of the numbers right to win anything substantial.
As for which numbers you should bet on, here's the advice – wager your lucky numbers or use some patterns which might work.
5. Manage your bankroll
Better gamblers know well how to keep their bankroll under control. They know when to stop. Keno, just like other casino games, relies upon luck. The simple rules and gameplay appeal to beginners and experts alike, and it might empty your pockets quicker than you may have thought.
Keep an eye on your bankroll and determine a limit. Choose a budget, stick to it and quit when things don't work out for you. Do not go chasing after your losses. You will never recover them and might end up losing more.
Use of these rules will surely make the game more fun for you. If you are playing progressive keno, try sticking to the game for a while. Keep in mind that the house will always have an edge. It all depends on your luck!
What is Keno?
Before we move on to the main topic, let us understand what the game is. So, keno is a game of chance that resembles bingo but also has attributes like a lottery. As you might have guessed, keno games are all about numbers where you may hit the jackpot or may not.
Every Keno game is not just a game of some lucky numbers. Many keno players feel that it is just about betting on random numbers. It is more than that. Playing keno is more about the thrill and the fast pace of the game. You can play keno and experience all this from the comfort of your home through on-line casinos.
How can I play keno anywhere?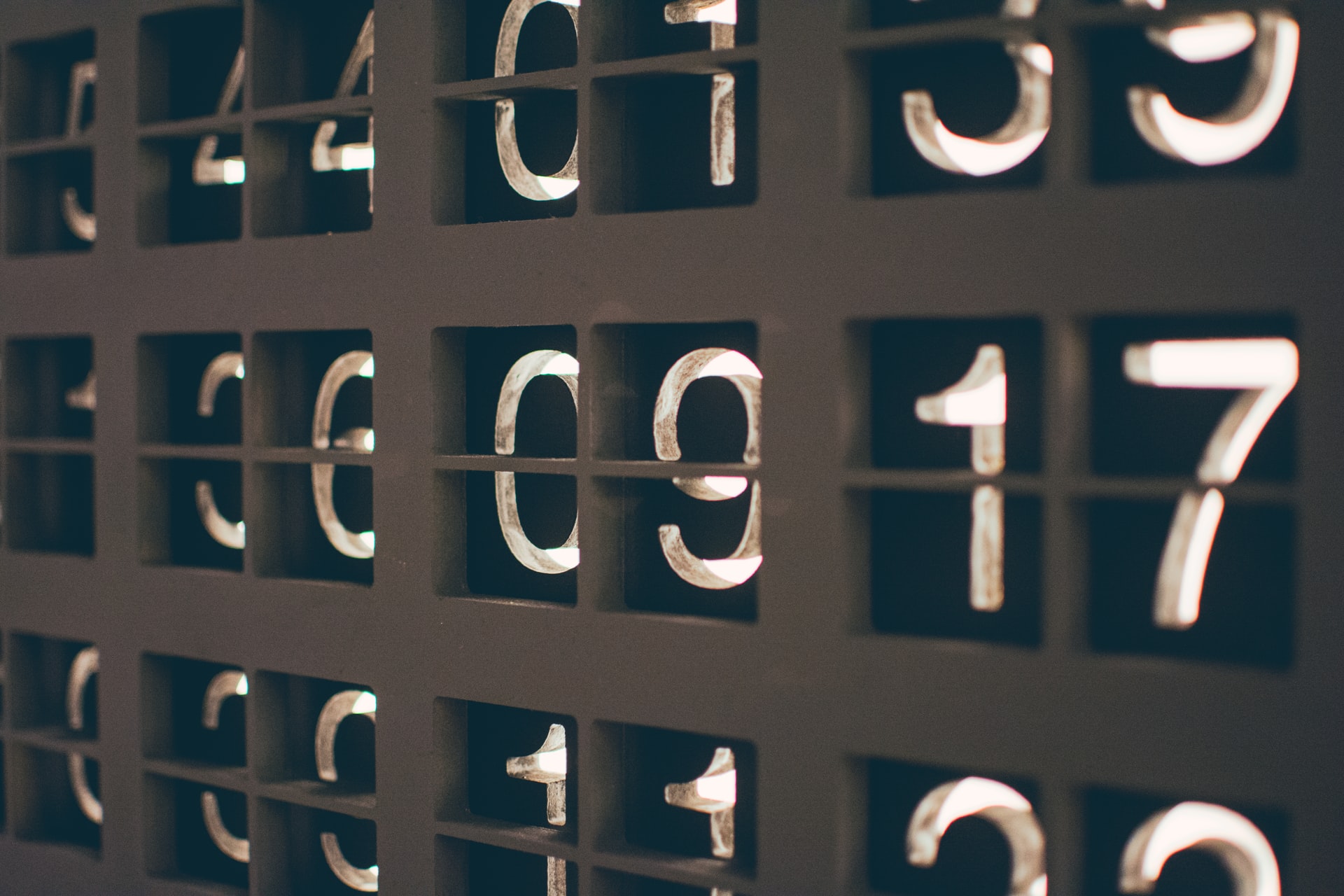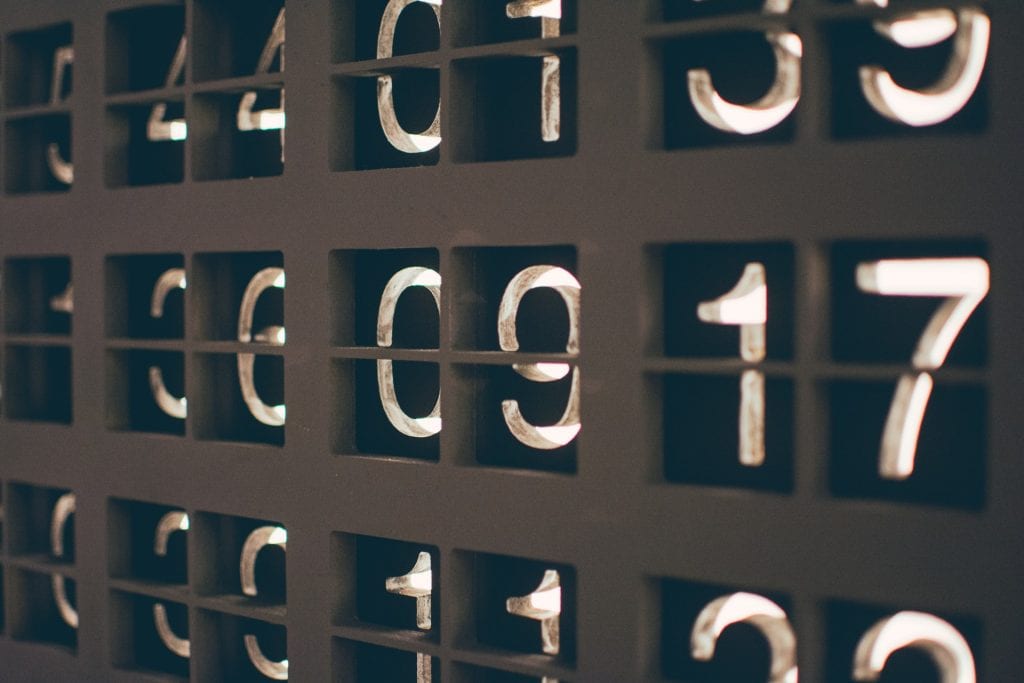 Nowadays, many casinos offer virtual keno games. So, you can find it on numerous casinos. Some of them also have keno variants in their game library. But playing the game online is slightly different from the one you play at a keno counter.
However, you will notice that very few casinos offer keno play. And the ones that may offer it as their special game.
Where can players watch the Keno drawings?
If you are playing video keno online, you can watch the automatically drawn numbers right there on your screen. You can watch them live on the websites from where you bought the ticket.
At a brick-and-mortar casino, keno players can take a seat and watch out for the drawn numbers on the TV. Some keno sessions are conducted live so that a live dealer will take out random number balls out of a container.
Play Time: How to win the Game?
Keno is a play-game of chance. So, there is little that you can do to influence the outcomes. However, you can try to tilt the luck a little on your side by following some simple tips which might come handy in winning it.
The best thing about keno is that it is quite unpredictable. This is a fun and loud game, but not everybody might like it. And at the end of the day, it is a gambling game. And the use of no play- strategy can guarantee you of winning money for sure.
Nevertheless, some play tricks might increase your chances of winning.
How do you win online keno?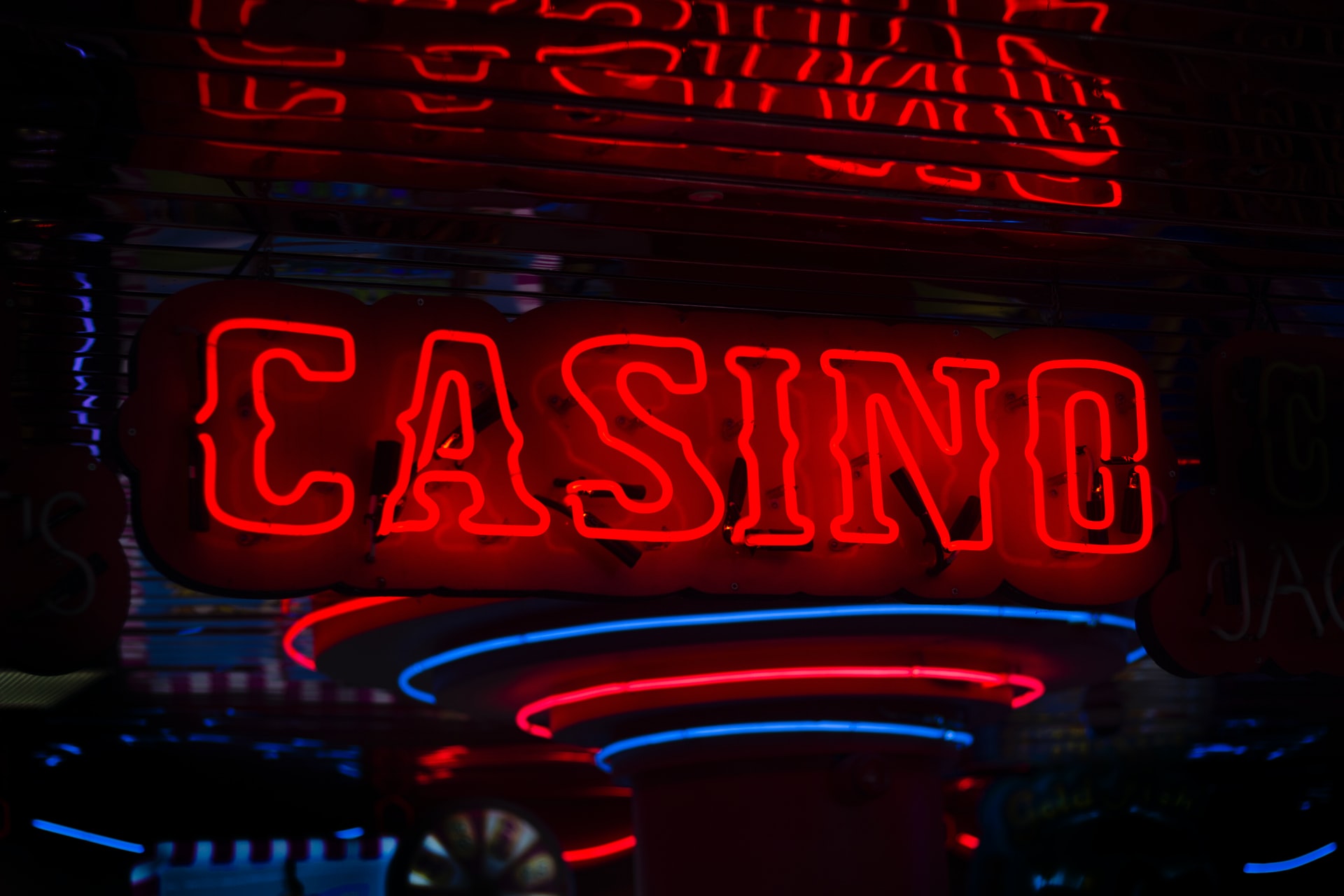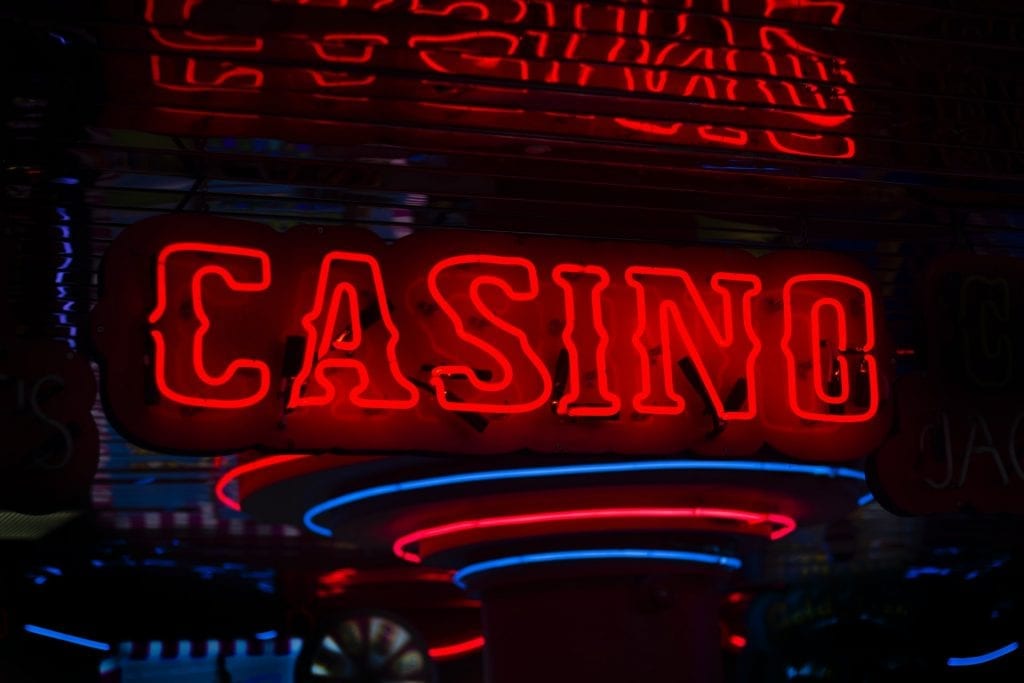 1. Make good use of bonuses
If you are playing keno, you will be offered many bonuses as a part of promotions. As we know, that keno is infamous for its house edge, and you should claim and use casino bonuses to make sure that you lose less. Bonuses can help you beat the house edge a little.
To find some generous bonuses, you will have to hunt a little. But make sure that you start playing only when you come across some worthy bonuses. However, not all popular virtual casinos offer keno. You will likely find keno only in some niche sites or the sites that offer special games. So, you will need to find a genuine, licensed casino.
Let's not forget the welcome bonus. At the time you sign up at a new Casino, you will receive a hefty bonus. This is the best of many play strategies!
2. Try playing keno for free
Before you decide to bet real money, it would be smarter to test the water a little. Especially if you are new to keno, then you should play a few rounds for free. Many of the casinos let the keno players try a demo for free before or after signing up.
This has multiple benefits. You get to know the game better, and you can decide if this game is for you. You can try out some strategies without losing any bankroll. Besides, if you have signed up at a new Casino, you can test the game and see if it runs smoothly on your device.
And lastly, if you do enjoy keno, you can start playing it for real.
3. Do not fall for patterns
Let me tell you a bitter truth – there is no such thing as lucky numbers. Whether you are playing keno online or offline, there are no hot or cold numbers. And all the numbers have the same probability of showing up. You will find here that there are no hot or cold digits either. That is just a pattern developed by some players like you and me.
4. Stay away from the Gambler's Fallacy
Just because you haven't won anything in a while, don't start believing that you deserve to win. Many players (like you and me) believe that they deserve to win, or something big is coming their way just because they are on a losing streak. This is termed as Gambler's Fallacy.
This is not true; nothing big is coming your way. If you have lost too many games in a row, stop playing. Do not wait till you have exhausted your bankroll.
How do I win the keno top prize?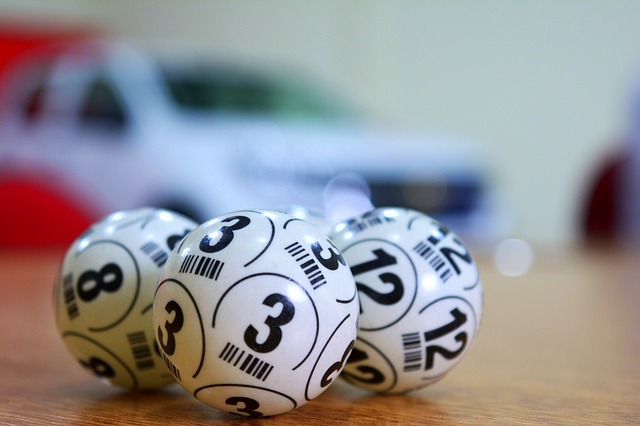 To bag the lottery or the topmost prize in a keno game, you will have to hit all the 15 (or 20) numbers you pick. In case you pick 6 numbers and hit them all, then you can win a substantial amount.
What are the best odds to win keno?
Before we get on to the odds, I will walk you through a round of games. Typically, a game of keno lasts for about 10 to 15 minutes. If you are not a high roller, you will not spend more than one or two dollars. Some players can play it for hours.
This also says that despite the exaggerated house edge, a game of keno will not cost you much.
Coming to the odds, you have more chances of winning at roulette. Yes, because in this, you need to get all the 20 numbers right to win big. And guessing all the 20 right outcomes would be difficult for a mathematician too.
However, you can stick to the 6-spot strategy. Considering the odds of winning, you are more likely to win with a 6- spot ticket.
If you are good at maths, you might have observed an 83% chance of losing if you get a zero, one or two catches. On the other hand, if you get four, five, or six catches, you are lucky.
These figures may look disheartening, which is why I mentioned that you need a generous bonus to support your bankroll. Sticking to some good strategy will help you in the long run.
How to play keno
How does it work? Keno resembles lotteries a lot. This is a simple and rapid game that you can get addicted to overtime. Here is a quick rundown of the steps on how to play online keno (or video keno) –
1. First choose your favourite numbers. You can also go for any random numbers. You can pick one number or as many as 20 (some games have a limit of a maximum of 15 numbers).
2. Now it's betting time. Once you place the bet, you will be handed a keno ticket or keno card.
3. Once you've received the card, sit back and watch the numbers that are getting picked.
4. Once all the 20 winning numbers are drawn, check your ticket and see how many of your chosen numbers have "hit."
5. Online winnings or jackpot will be collected automatically.
You will have to take your ticket to the keno counter to collect your payout or prize at an offline casino. A keno game does not last for more than ten or fifteen minutes.
Is there a pattern to keno?
You will hear about numerical patterns when you read or watch instructional videos about keno. So let me tell you about hot and cold numbers.
Hot numbers are the ones that have shown up frequently. So, it is believed that they will show up again. This is not a rare scene at keno games.
Cold numbers are the digits that do not show up. You will then observe that some players betting on cold numbers as they believe that they are more likely to come up.
This is a harmless pattern to follow because each number has an equal probability of winning. However, there are no "lucky" numbers or even hot or cold numbers.
How many numbers do you need to win keno?
You can pick as many as 20 keno numbers. The best way to win big in this is to get all the numbers that you have selected right. Of course, this is near to impossible. As mentioned above, you can select five to six numbers and try to maximize your winnings.
Are there any keno tips and cheats that work?
Not really. Keno is a gambling game, and it involves a lot of luck factor. It all depends on your luck, as the outcomes are pretty random. There is no way to predict which numbers will turn up.
However, if you manage your bankroll well and consider the probabilities mentioned above, you might increase your odds of winning a bit if not a jackpot.