The Australian government introduced a Bill in 2016 that criminalized online poker on Australian soil. But the Bill's language and some of its provisions caused a lot of confusion regarding this ban.
In this article, we will learn all about this legal issue and what it means for online poker, online poker sites and online poker players in Australia. We start by asking the basic question:
What is Ignition Poker?

Ignition Poker, also known as Ignition Casino, is an online gambling site. Even though it has the word "casino" in its name, it was created as a poker-first offering. The casino site was inaugurated in August 2016 after Bovada Poker was sold to Lynton Limited.
The poker site is a spinoff of the Bovada/Bodog casino. It is licensed and regulated by the Kahnawake Gaming Commission. Currently, Ignition Poker is the largest online poker site in the United States and Australia.
The Interactive Gambling Act and the Interactive Gambling Amendment Bill
The Interactive Gambling Act of Australia was introduced in 2001. It established that it is illegal for online casinos to offer their casino games to Australians. But the law was written in such a way that there were many loopholes in it. Online casinos exploited those loopholes and continued accepting Australian players on their sites.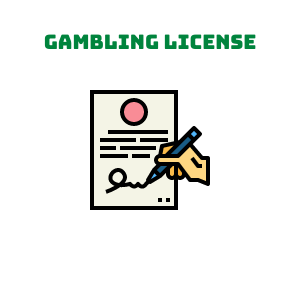 In 2016, the Australian government introduced the Interactive Gambling Amendment Bill to rectify the previous act's loopholes. Casinos that violated the laws will have to face severe penalties. The penalty fines can cross the one million dollar mark depending on the severity of the violation.
The Bill has provisions that allow online poker on Australian soil, but those casinos which offer it must be properly registered and licensed. But there is no such licensing body as of now in Australia to do that. The Bill also does not specify establishing any such body. So there is no fixed interpretation of "properly registered and licensed."
The Aftermath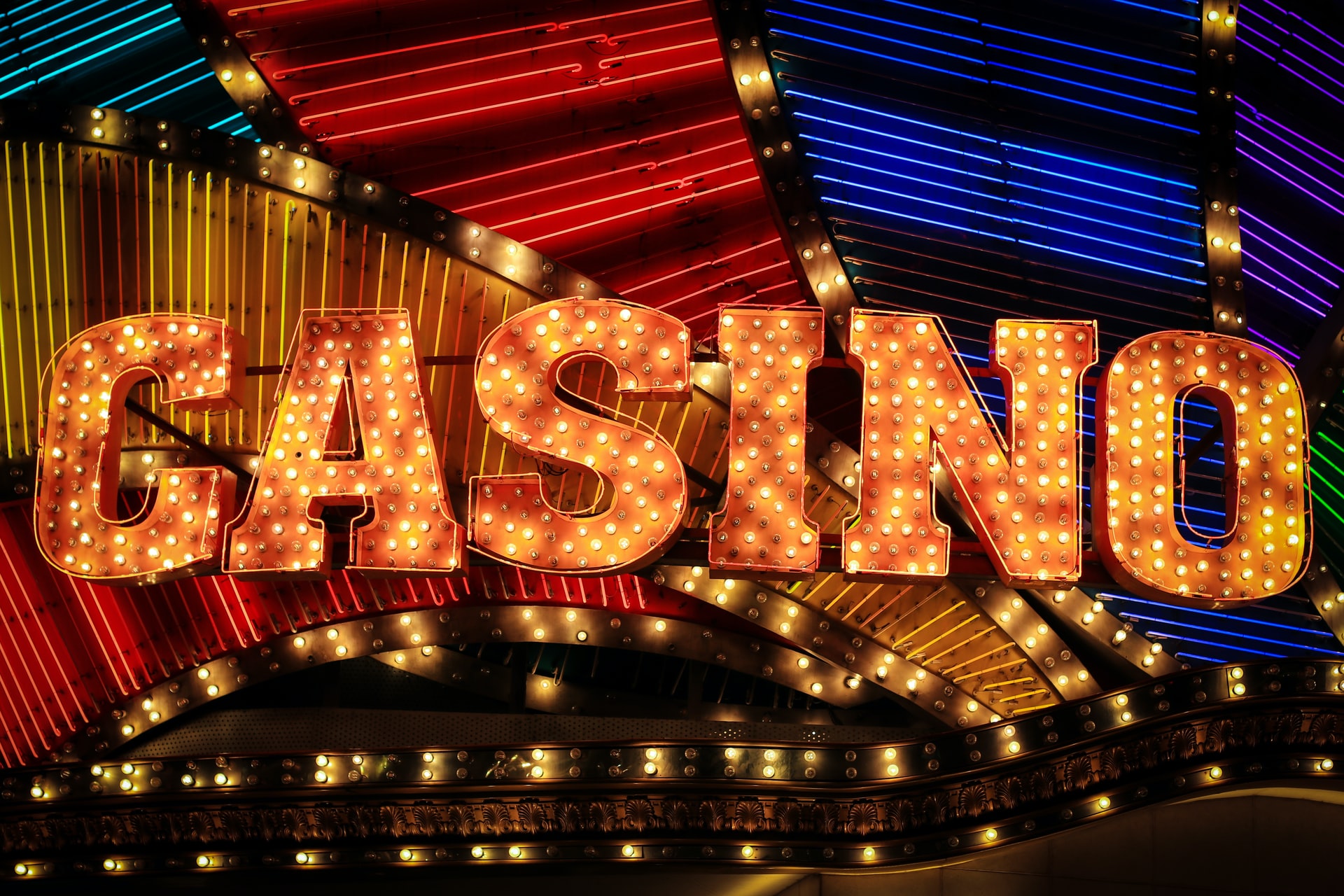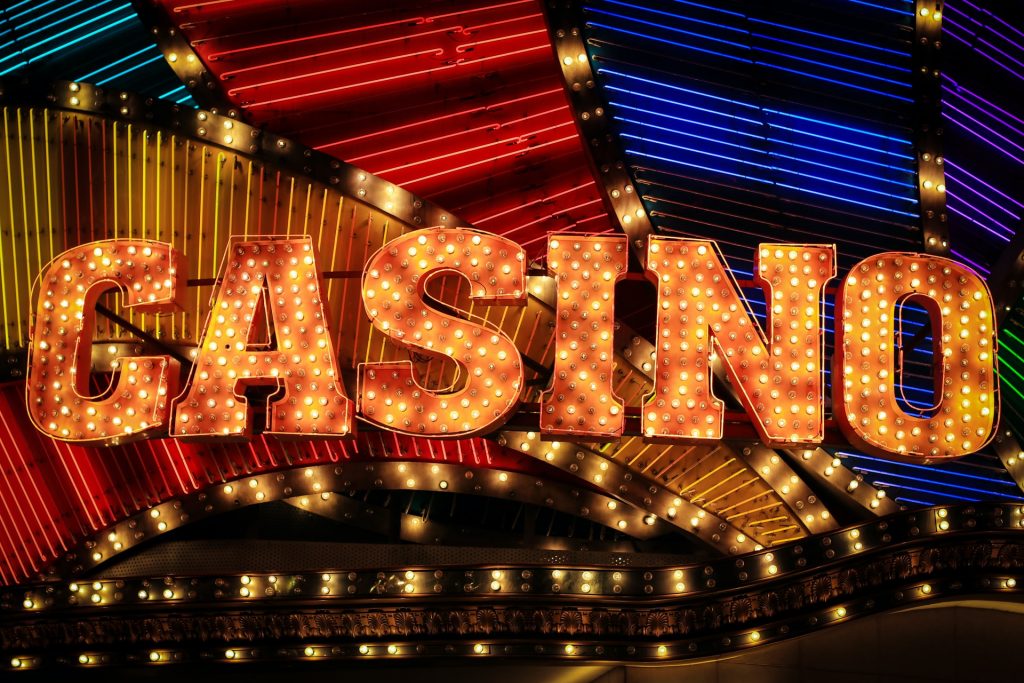 Many online poker sites exited the Australian online gambling market after the Bill was introduced. They were not ready to take any risks and chose the easier route. But there are many poker sites that continue to offer online poker to their Australian customers even to this day. One of those poker sites is Ignition Poker.
Even though Australia's proposed poker ban carries significant penalties, Ignition Casino is not ready to bow down to it. The poker site continues serving its Australian customer base fearlessly.
Ignition Poker operates on the PaiWangLuo Network. This network puts players from Canada, United States, Mexico, Vietnam, China and several Asian and Latin American countries into one pool. The other sites on this network are Bovada Casino, Bodog Casino and Bodog88 Casino.
What does it mean for the future of online poker in Australia?
The good news is that online poker is going to flourish in Australia despite the proposed ban. The language of the Bill makes offering online poker a crime but not playing online poker. This means Australian online poker players will not face any punishment or penalties in a government raid. It is the casino that will pay the price.
So, you see, there is nothing to stop an Australian player from playing online poker. Why will a player shy away from playing a popular online casino game if playing it is not illegal? Since there will be no shortage of players, casinos will not stop offering online poker to Australian gamblers.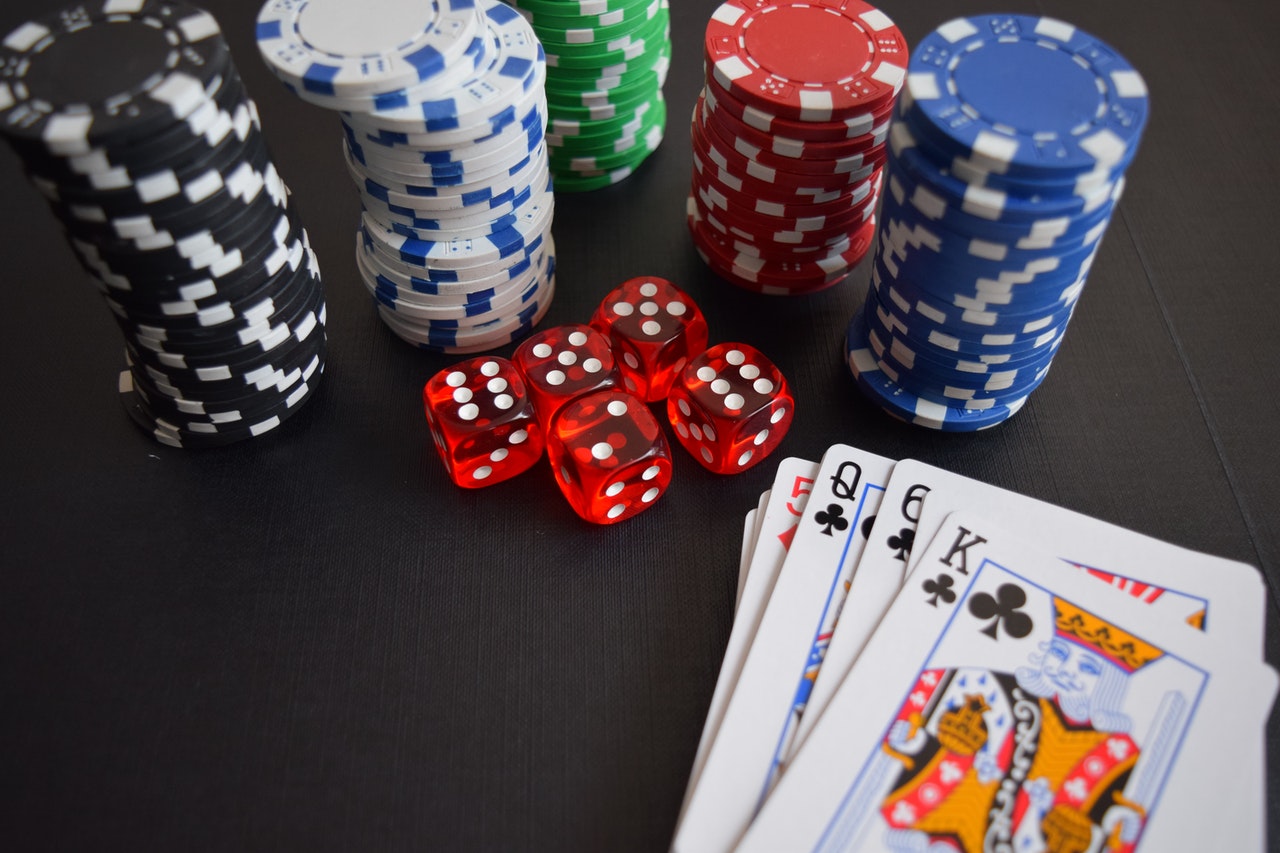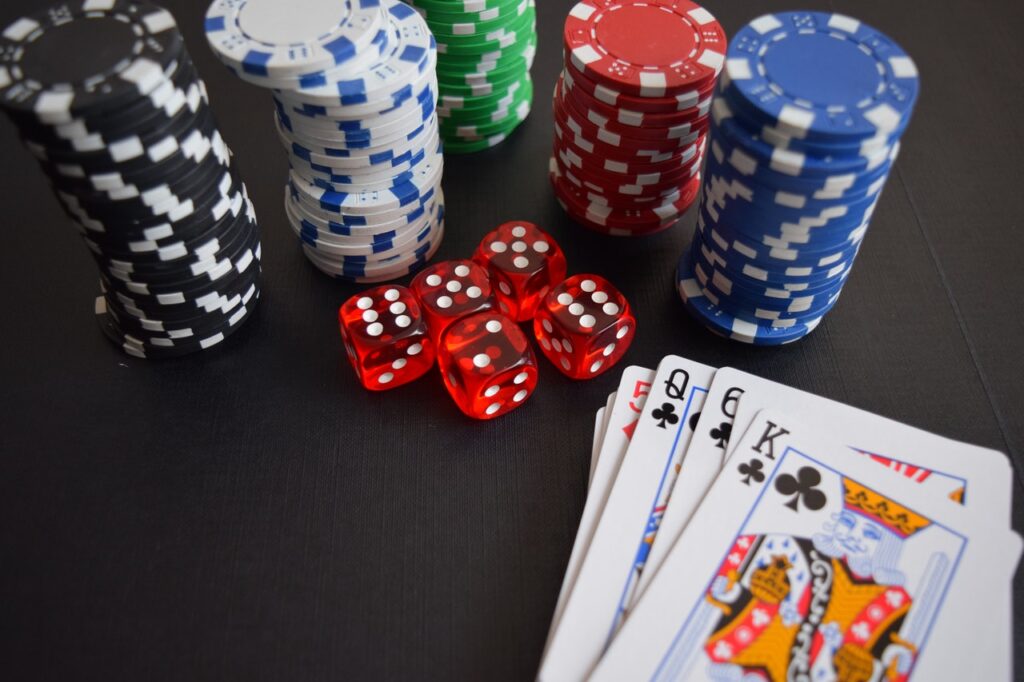 The casinos that shut shop after the Bill's introduction are out of the equation, but the casinos that continued offering online poker even after the ban will keep doing so. Online casinos like Ignition Poker will continue taking risks because they have a customer base in Australia.
FAQs on playing at Ignition Poker
How can an Australian play at Ignition Poker if it is banned from offering poker to Australians?
The Australian government has adopted measures to prevent Ignition Poker from offering poker games to Australians, but those measures have been largely unsuccessful. Ignition Poker is an online casino, and one of the ways to stop visitors from accessing an online address is by blocking the domain address in the ISP.
When the Australian government directs ISPs to block the IP address and domain of Ignition Poker, the online casino simply comes up with another domain name and redirects users to that address.
So far, Ignition Poker has won this cat-and-mouse game. Ignition Poker keeps coming up with new domains as the old ones get blocked. Do an online search of the active proxy sites of Ignition Poker (type "Ignition Poker proxy" in the search bar"), and the functional sites will appear.
Click on one of the sites and play.
Whenever I am opening the Ignition Poker website, I am getting the message "Not Available. Sorry Ignition hasn't come to your region yet". What should I do?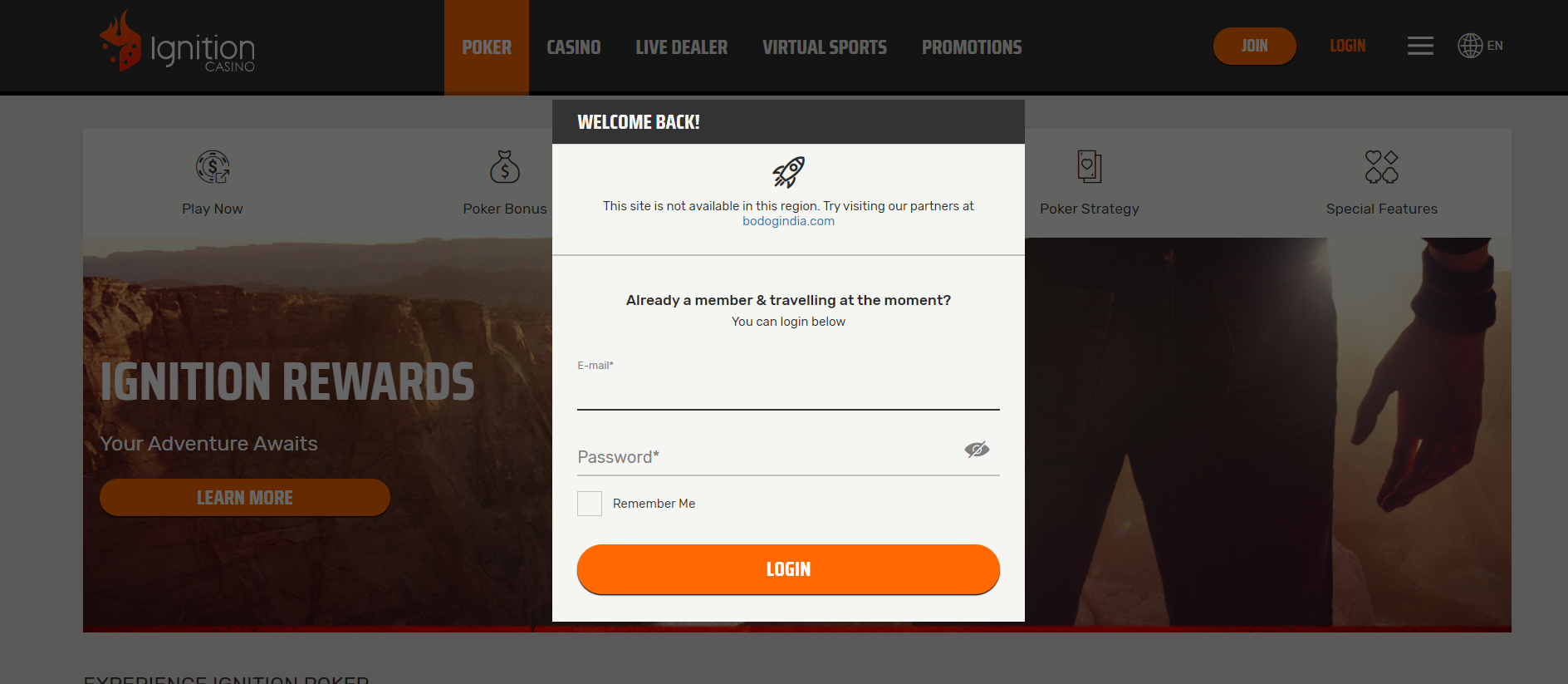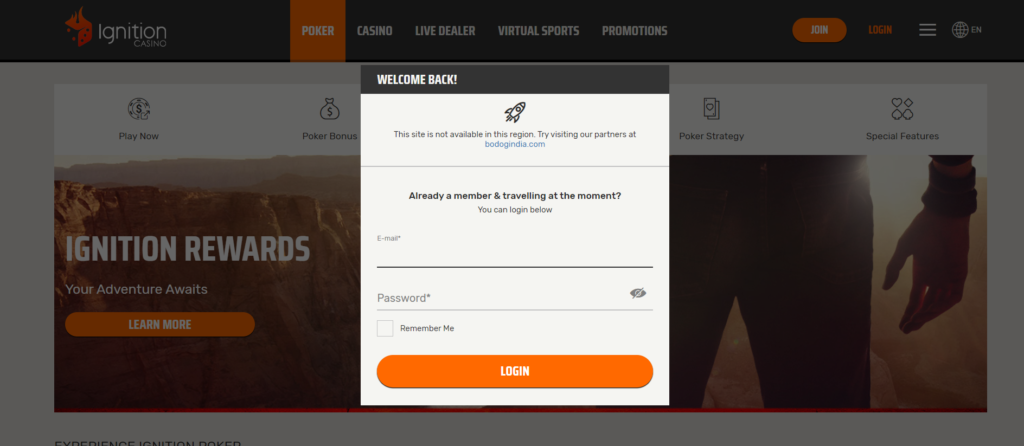 The user's internet problems usually cause this error. Most of the times, the problem is with the wireless routers. We suggest that you reboot your router. This will clear the cache memory and reset the router. This is the easiest and most effective solution. Many players have said that they were able to access the website after rebooting the router.
I see a black window when I open the Ignition Poker room. How to fix it?
Many Australian players have encountered this situation, and they have said that the issue was resolved after changing the language settings and restarting the software. You can find the language settings menu on the top-right corner of the black window.
Is it illegal to play at Ignition Poker?
No. It is not illegal to play at Ignition Poker. According to the Bill's language, offering online poker is a crime but playing online poker is not, so you are perfectly safe if you play poker at Ignition Poker. If anything happens, it will happen to the casino authority.
Conclusion
So, is Ignition Poker legal in Australia? There is no straightforward answer to this question. If you look at it from the casino's perspective, then it is illegal. The law states that offering online poker to Australians is a crime.
But it is legal if you look at it from the player's perspective as playing online poker is not a crime according to the Interactive Gambling Amendment Bill 2016.