If you are hearing the term 'Sic Bo' for the first time, let us tell you that it is an ancient Chinese game. And play Sic bo is also called Tai sai or dai sui, which means big and small. Sic bo game is played with three dice.
Initially, in the 20th century, sic bo was usually spotted in carnivals in the United States. Over the years, sic bo gained popularity as a casino game of chance.
In case you have not noticed, it is one of the few casino games that involve dice or a dice pair. But unlike craps, sic bo best relies more upon luck. And this pretty much wipes out any chances of developing a winning strategy. But how do you play sic bo or tai sai gambling game? And is there any casino play sic bo strategy?
Once players understand the sic bo table and all the possible betting options, sic bo is a fun game! And today, we have penned a quick sic bo guide!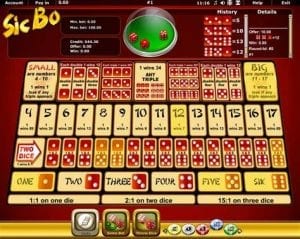 Playing Sic Bo: The Rules and Gameplay
Three dice are used for sic bo, which the dealer has in a small chest. The dealer shakes the chest and then reveals their combination. If the combination that you bet on is rolled, you win!
The sic bo table displays all the possible dice combinations that the players can place bets on. The table layout might vary slightly from casino to casino, but the basics remain the same. Each combination has a fixed probability of being rolled. And players should do a little homework, so you make the right decisions.
Sic Bo Betting Options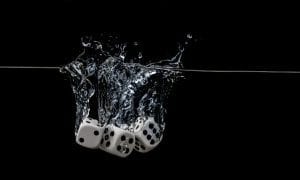 Just like the name hints, sic bo has high and low bets. Much like craps, players can bet on as many numbers and combinations as you want. The most common bets are small and big. Small is when you place bets between 4-10, and the big bet is placed for numbers between 11-17. Other bets are
Big
This bet is placed for numbers between 11-17. However, three of a kind are excluded from the big bet. The big bet pays 1:1 and has a 48.6% chance of winning.
Small
A small bet is made for numbers 4 to 10. Just like the big bet, it excludes all three of a kind. This bet gives out 1:1 and has a 48.6% chance of showing up.
Even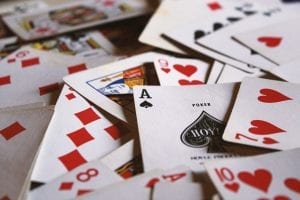 The even bet gives when the sum of three dice is even. This bet does not include specific triple/s and pays 1:1. The chances of winning using this bet are 48.6%
Odd
The odd bet is just the opposite of an even bet. It pays when a sum is an odd number. It excludes triples, pays 1:1, and has a 48.6% probability of winning.
All or Specific Triples
This bet gives if a specific number shows up on all three dice. The payoff is 150:1 or even 215:1 depending on the casino. However, the chances of the winning combination appearing on the dice are quite low (just 0.46%).
Specific Doubles
You place this bet on the basis that a specific number appears on two dice of the three dice. In simple terms, two of the dice will show out of three. The bet gives 8:1 or 11:1 (depends on where you are playing). Specific doubles have a 7.41% winning probability.
Any Triple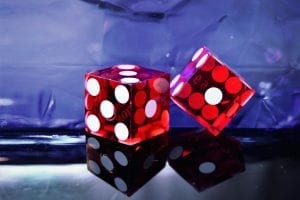 This bet pays if the three dice manage to roll the same number at once. This bet gives 30:1 and has a 2.8% chance of winning.
Three Dice Total
Just like the name implies, the bet is placed on the sum of the three dice. The sic bo table usually displays these bets as series of numbers.
So, when players make a bet, you bet that the dice will equal a sum that falls within that series. The payout sum for this bet varies with the series. Moreover, different sic bo may have a different series of numbers.
Dice Combinations
The bet is placed on a combination of two numbers. If the combination of the selected numbers shows up on 2 of the 3 dice, you win! The bet pays 6:1 and has a 13.9% probability.
Single Dice Bet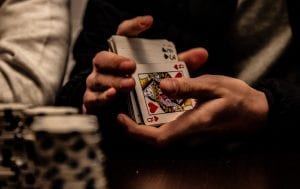 The single dice bet is made on a specific number (from 1 to 6). If the number appears on single, two dice, or all the three dice, you win. These bets pay 1:1, 2:2, and 3:3 according to the winning combination.
Four-Number Combination
This bet enables you to bet on any of the four number combinations displayed on the table. If three of those four numbers show up, you win! The chances of the selected combination occurring are 11.1%, while the payout sum is 7:1.
Three Single Number Combination
Here, the dice are expected to show a combination consisting of three different numbers. The bet gives 30:1 and has a 2.8% chance of winning.
Specific Double Bet and Single Number
This, too, is a combination of three numbers, but with a slight difference. The bet has to be made on two of a kind and a different number (for instance, 4-4-5). The bet gives 50:1 or 60:1 depending upon the casino.
Ensure that you go through the sic bo table to see the betting choices and house edge. Also, check the payout sum for each betting option as it can vary across the casinos.
Sic Bo Strategy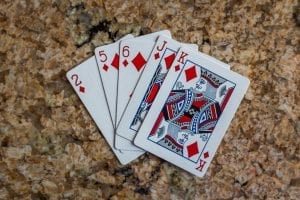 Is there any casino sic bo strategy?
As you might have observed, sic bo is a game of luck. Players cannot influence the random outcomes, and hence there no strategies. However, you can make effective bets after considering the probability of each bet and the house edge.
If you want to raise your chances of winning, look for the best odds and lowest possible house edge.
The table might look a little intimidating at first glance. The different kinds of Special Content Pricing on Icy Media of the bets might confuse you. But the rules are to learn and understand. As discussed earlier, the game is quite simple.
You have to make bets on the digits that you think will appear on dice. You can even try out sic bo at some Australian online casinos. Check them out today!
Sic Bo Variants
Some gambling casino games resemble Sic Bo a lot. Some popular variants of Sic Bo are –
1. Chuck-a-luck
A few years ago, Chuck a luck (also known by the names birdcage and sweat cloth) was common in Nevada. Today, this is replaced by the classic Sic Bo tables.
In this variant of Sic Bo played with three dice are placed in a device that resembles a birdcage. This game of chance game typically has only single number bets, and the specific triple number bets are extras.
2. Grand Hazard
Just like other Sic Bo types, the Grand Hazard also features three dice. The dice are rolled with a cup or tossed down a chute. Grand Hazard has a lot in common, except the latter is a US variation.
3. Hoo Hee How
Casino Games like Hoo Hee How and Yee Hah Hi bear a strong resemblance to play Sic Bo. The dice in both table games feature symbols rather than digits. You can place six bets, that is, one for each symbol. A bet can pay you 1:1 and a maximum 3:1. This depends on how many times your selected symbol appears.
4. Yee Hah Hi
Interestingly, the named 'Yee Hah Hi' translates into 'Fish, Shrimp, Crab'. And the game is very similar to Hoo Hee How. This game, too, features a dice that has pictures and colours instead of digits.
Playing Sic Bo Online Like a Pro
Playing Sic Bo online may sound like a daunting task for the players who are used to brick-and-mortar casinos. However, both online and offline Sic Bo is essentially the same game. Online Sic Bo is a virtual experience. And you will master it in no time!
1. Practice!
Playing at a Sic Bo table and playing the same game online are two different experiences. The online version is faster than table one. And if you win anything, the winnings get accumulated in your account automatically.
Clearly, the online counterpart of Sic Bo is quicker and easier. Nonetheless, it might take you a few rounds to adjust to the pace and the automated game.
You get to know if the game runs smoothly on your device when you play the demo version. Always try out a game for free before you bet real money.
2. Claim the bonuses
Do not let go of any bonuses. Online casinos regularly come up with new offers and bonuses. Also, don't forget to claim the welcome bonus. And for a game like Sic Bo, some bonus rounds will boost your chances of winning considerably. Another thing to note here is that make sure that the online casino you pick offers generous bonuses. Casinos are always coming up with good bonuses that you can use to boost your bankroll. Do not settle for anything less or mediocre bonuses.
3. There are No Dice Tricks
The online play Sic Bo operates on RNG (Random Number Generator). This takes out any chances of the dice being rigged or controlled. Online play Sic Bo is fair and square.
4. Play at a Genuine Casino with Three Dice
Make sure that the casino you pick is licensed and operates on RNG. A licensed casino will not default on your payments and protects your personal and financial data. Meanwhile, RNG ensures that the outcomes of the games are fair and random.
For Australians, you can find Sic Bo at reputable casinos like Bao Casino, TrueFlip Casino, Casinochan, Playamo Casino, Woo Casino, and many more such legit casinos. You can find our entire list of casinos with their reviews in the Top Online Casinos Australia.
5. Have a Compatible Browser
Most casinos today make use of high-end technology and deliver a smooth gaming experience. And make the most of your Sic Bo game, keep your browser updated. In case, your browser is up to date and the game lags, just switch to some other casino. We don't have a dearth of good casinos.
Tips and Advice for Playing Sic Bo
Even though games like Sic Bo depend a lot on luck, you can use some tips and tricks to manage your bankroll better and play smartly (rather than betting randomly). The advice that we have listed may not make you a millionaire but ensure that you don't walk home with empty pockets.
1. Look Out for Lower House Edge
Bets like big and small have a low house edge (about 2.76%). The big or small bet is the easiest one to make, and they pay you 1:1. This is a good way of trying to win small but winning multiple times.
2. Triples are Not Always Good
The payout on Triples are quite attractive, and it can pay you 180:1. However, the chances of your chosen number appearing on all three dice are very slim. It might happen quite rarely if the gambling Gods decide to favour you. Betting on triples as your main bet is blowing your real money. So, most seasoned players avoid betting on triples. They make it an additional bet or steer clear of it.
3. Look at the paytable closely
The play Sic Bo paytable will give you an idea about which bets and combinations have a lower house edge. One thing that you will notice right away is that the odds on some totals vary a lot. So, be sure you pick the ones that have a lower house edge.
4. Betting systems just don't work
For a game like Sic Bo, which is totally based on luck, betting systems are ineffective. Even some system seems to work, and it can never beat the house in the long run. Any betting pattern that claims to work for play Sic Bo cannot guarantee a win. So, it is better not to follow a pattern, just trust your guts.
5. Go for combination bets
The combination bet is placed on any two digits that you believe will be rolled. You win the bet if the two digits show up on any two dice. On this bet, the house edge is low (about 2.77%), and the odds are 6:1. You are likely to win one bet for seven bets.
6. Avoid placing stupid bets
Never place a bet that has a high house edge, because it is as good as giving your real money to the casino for free. For instance, if you place bets on sums ranging from 5 to 16, your best winning chances are 6 in 216. If you win, the bet pays out 30:1, but the house edge is 13.9%. This is not a very smart bet to make as the house edge is high, and the odds are weaker.
7. Know when to quit
If you lose too many games in a row, it would be best to stop playing. Accept that you are on a losing streak and the Lady Luck is frowning upon you. You can play later anytime when you feel more hopeful.