Poker, the classic game at casinos, is fairly easy to learn but challenging to master. Good old poker can be enjoyed anywhere–parties, gatherings, and of course, casinos. You will enjoy poker (online and offline both) more when you have a few tricks and strategies up your sleeve.
Today, we have collected some basic and advanced poker strategy to take your game up a notch. Whether you have just stepped into the poker world or well-acquainted with basics, you will find these strategies helpful. So, here is some poker strategy you should know about. Note that tournament strategy is different from a casual cash game.
Basic Poker Strategies Every Player Should Adopt

If you are a newbie at poker, you will find this poker tip and strategy advice helpful for winning poker!
Think and make good decisions
To begin with, know that you will not win every poker game you play. After all, poker has an element of luck. Even the pro poker players have their losing streaks. Hence, make it your goal to give your best at every poker hand you play. Consider each session as a separate event. Do not keep track of your previous sessions and make decisions based on that. In the long run, this attitude will improve your game. Each hand is different. View each round as a separate event
Start with a firm hand but look into other hands
Of course, you must kick off with a strong starting hand. But the remaining poker hand should be robust too. Expert poker players master the skill of a strong initial hand. But they also play their middle and end hand better. Significant decisions are made after each hand ends. You should imbibe skills like bluffing, using the right positions, and suitable betting systems.
Beware of the tilts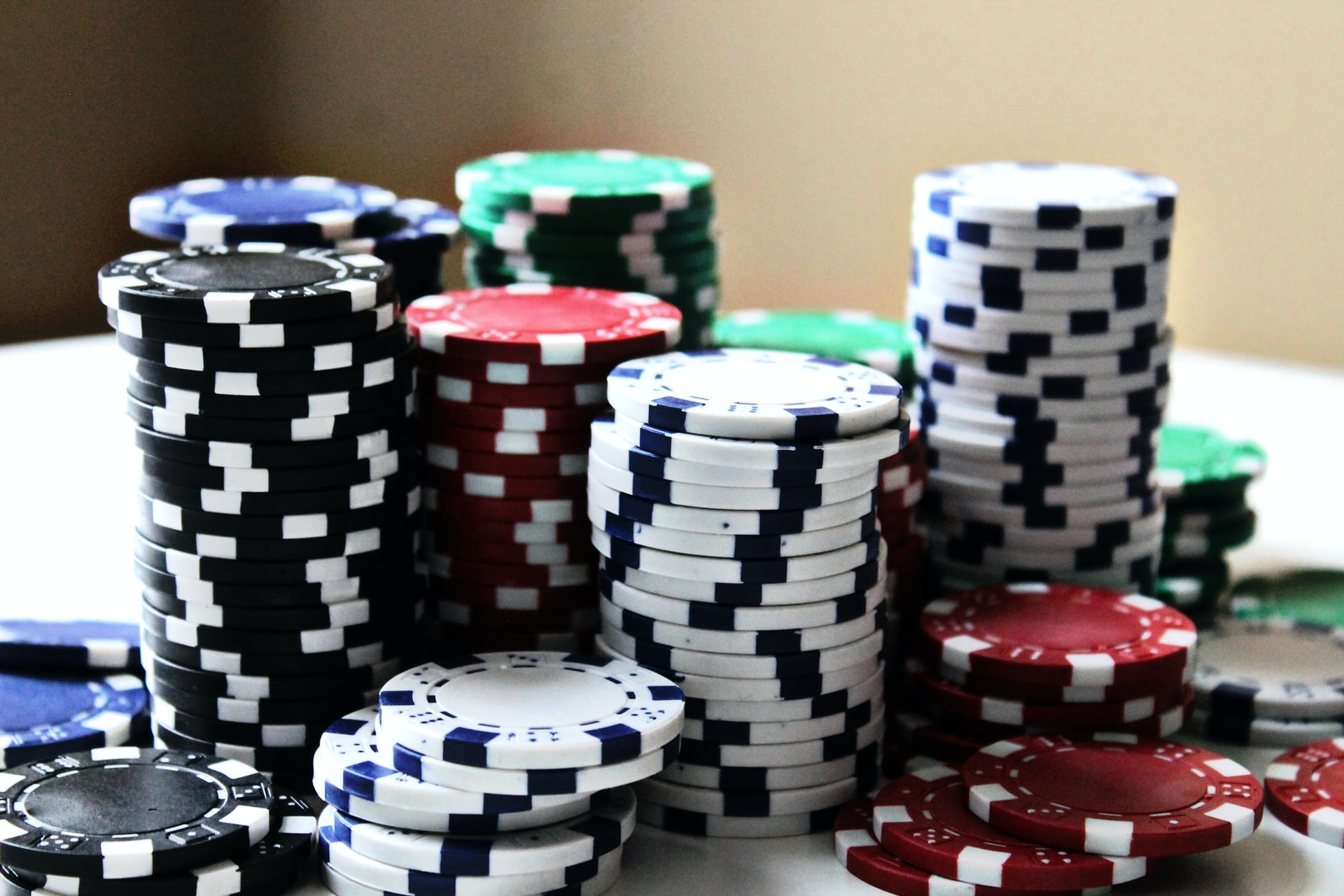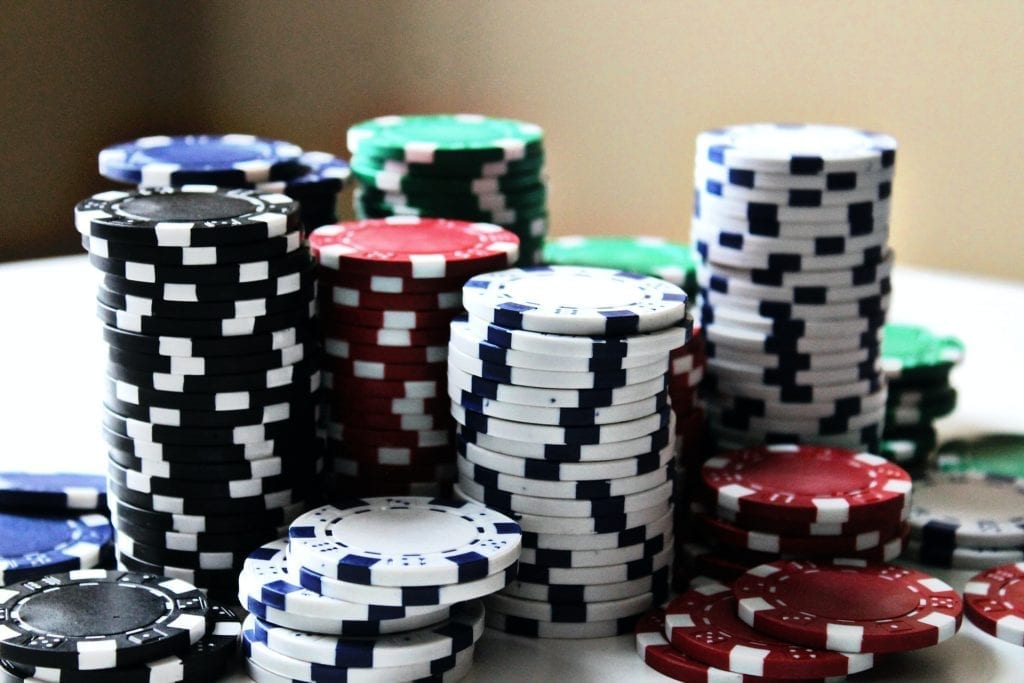 For a game based on math and probability, you should bar the emotions from influencing your play. Your opponents might use emotional tricks against you. Emotions will lead you to make wrong decisions and costly mistakes. If you face steaming and tilting, leave the game. Take a break for a few minutes. Remember, you can play again anytime.
Some Advanced Poker Strategy Tips for Beginners
Take your poker skills up a level with these poker strategy tips for beginners! The whole process of playing poker remains the same; it's just that you get a little better at the game when you know all the ins and outs.
Mix your styles
Broadly, the poker approaches can be categorized as-
Tight–cautious moves, few hands, and little risks

Loose–opposite to tight approach, lot of hands, and a lot of gambling

Aggressive–lots of bets, open pots and larger bets to pressurize opponents

Passive–lot of calls, let others decide your moves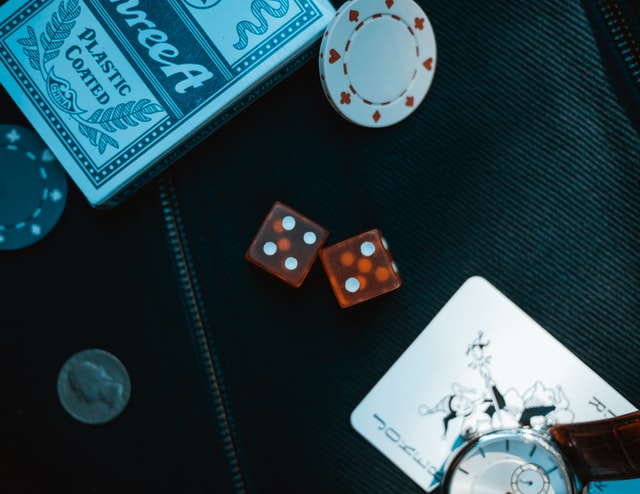 Suppose you do not fit perfectly in any of these categories; congratulations! Changing your styles is helpful at the table as it makes you unpredictable. Beginners should use a mix of 'tight-aggressive' approach. However, in the long run, it is advised that you get comfortable in an aggressive way. This is one of the best poker tips for beginners and will enhance your gameplay in the long term. In a way, this the game theory of poker.
Positions are crucial
Not many beginners realize the importance of their position on a poker table. The dealer plays the last hand, and hence, he is at a greater advantage. He has an edge as he has seen how others have acted. The dealer is switched for every hand. So, when you are in the dealer's shoes, ensure that you make the most of it.
Meanwhile, the late position poker players have a slight advantage as they can observe other's moves. If you are in this position, relax your starting hand as you have greater flexibility and more options.
Bluff sensibly
Bluff comes with experience. Even the novices know that bluffing is an important poker strategy. A perfect bluff might get you a pot even if you do not have a strong hand.
The goal is to make other poker players fold their best hands so you can take that pot away. Most of the time, you will have useless or weak hands, which are worthless. This is where bluffing skills come in handy.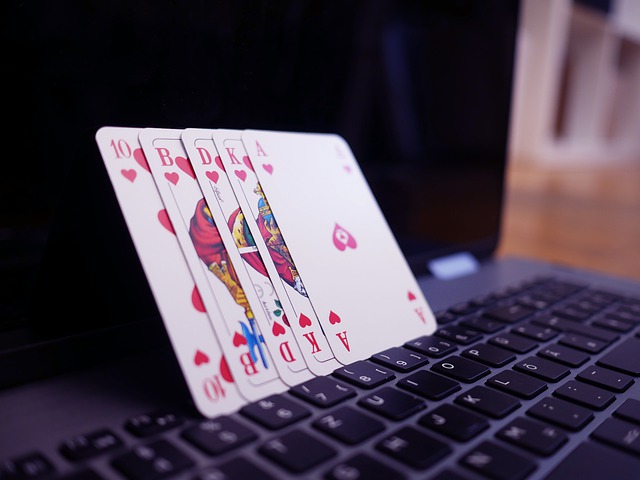 A bluff is successful when you make your opponents think that you have the winning hand. Imagine that you have the best hand and make moves following that chain of thought. Before bluffing, make sure to consider your hand thoroughly to build up a convincing 'story.' A smart player might see through your bluff if you make incomplete or hasty decisions.
Calculate your poker odds and outs
The calculations are easier than you think. Suppose you are holding four hearts. If one more heart falls on the river, you win! There are 13 hearts in a typical deck; you are holding two, and two are on the board. There are still 9 hearts left. Excluding the 6 mentioned cards, there are 46 cards left that could make it to the river. Out of those, 46, 9 will get you the pot. These are your outs.
37 of those 46 cards will be of no use to you. So, the ratio becomes 37 to 9, and thus, your poker odds are 4 to 1.
Determine if the pot is worthy
We will assume the above outs and odds to explain how you can determine if the pot size is worthy.
Let us assume you are against one player and waiting for the last heart to show up in the river. The opponent bets 10, and there is 10 in the pot. In this case, you have to pay 10 to win 20. The pot odds are straightforwardly 2 to 1. But your odds of winning are 4 to 1. Here, you are risking 4:1 against 2:1, which doesn't sound too good, and it would be best to surrender.
Meanwhile, if the pot holds 90 and the opponent adds his 10 to it, you have to pay 10 to get 100. Here, the pot odds are 10 to 1, which look good against your 4 to 1 odds. You should take the risk and call. This is a worthy pot.
So, these are some must-know poker strategy that you can adopt in your game. You will get used to them with practice and experience. As you play more, you will develop your own poker strategy guide!
Texas Hold 'em Strategy: The 5 Strategies That Can Improve Your Game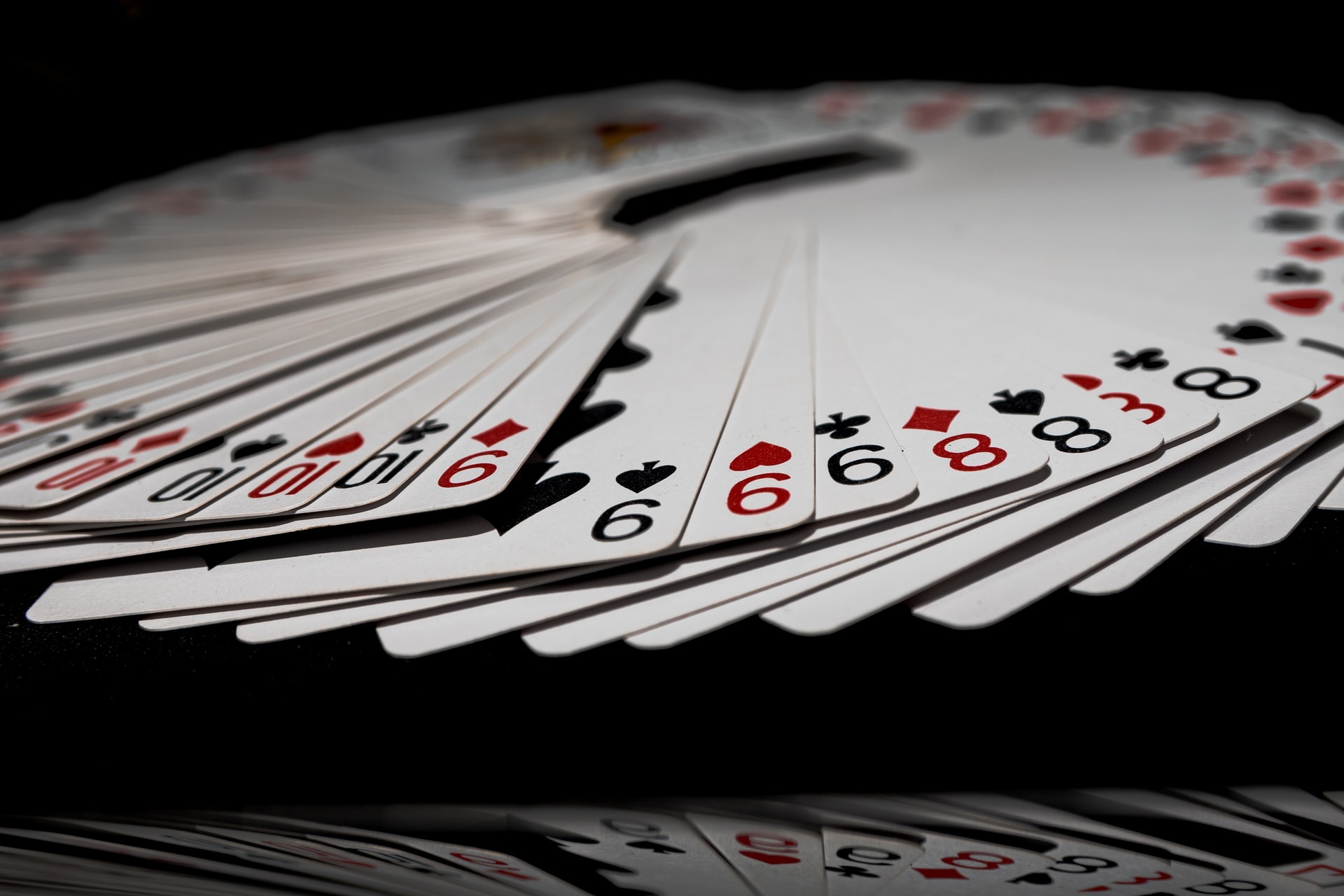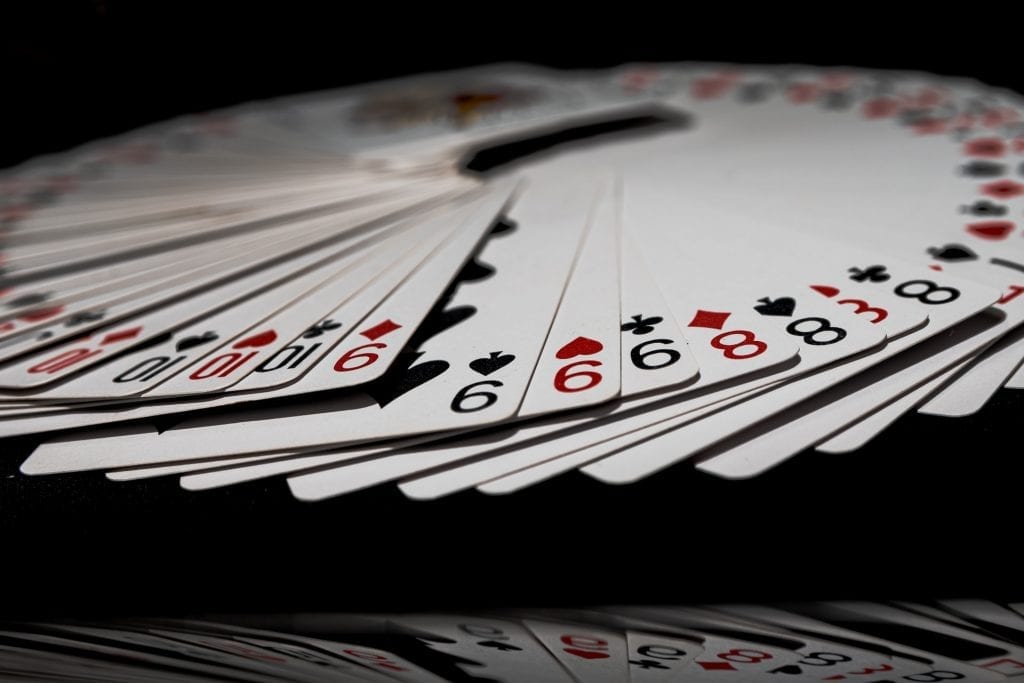 The primary difference between tactics and strategy is that latter is a plan that involves considerable foresight. Meanwhile, tactics are something that saves our game in the nick of time. While both require wise decision-making, we will discuss some strategies that will enhance your game in the long run.
Since Texas Holdem is the most-played type of poker, we will discuss strategies concerning this variant. These will prove helpful when you are playing a casual cash game or in the casinos, and you might win the pot.
If you are a beginner or an intermediate player, you can easily follow these strategies and level up your cash game. As you gain experience and play poker more, you can craft your own strategy and see what works best for you. Understanding your opponents moves also help play your part better.
Opening Hands
Like any good warrior, you should check your weapons before you run ahead, screaming war cries. Your starting poker hands are a small part of your game. However, if chosen correctly, it can get you that winning the pot.
Now, assessing your starting hands' strength is not an easy task, but you can master it over time. The first thing you should consider is the number of players at the table. It is to bluff and wins against one player rather than six. Lesser the players, the higher the chances of you winning.
Your position at the table also matters. If you are closer to the button, you can hold a wider range of the initial hand. Try to assess whether the hand you are making will perform after the flop. Your hand should be worthy of bluffing or at least a semi-bluff (only in suitable cash games with suitable players). Make a hand that will make you money.
Size your bet the right way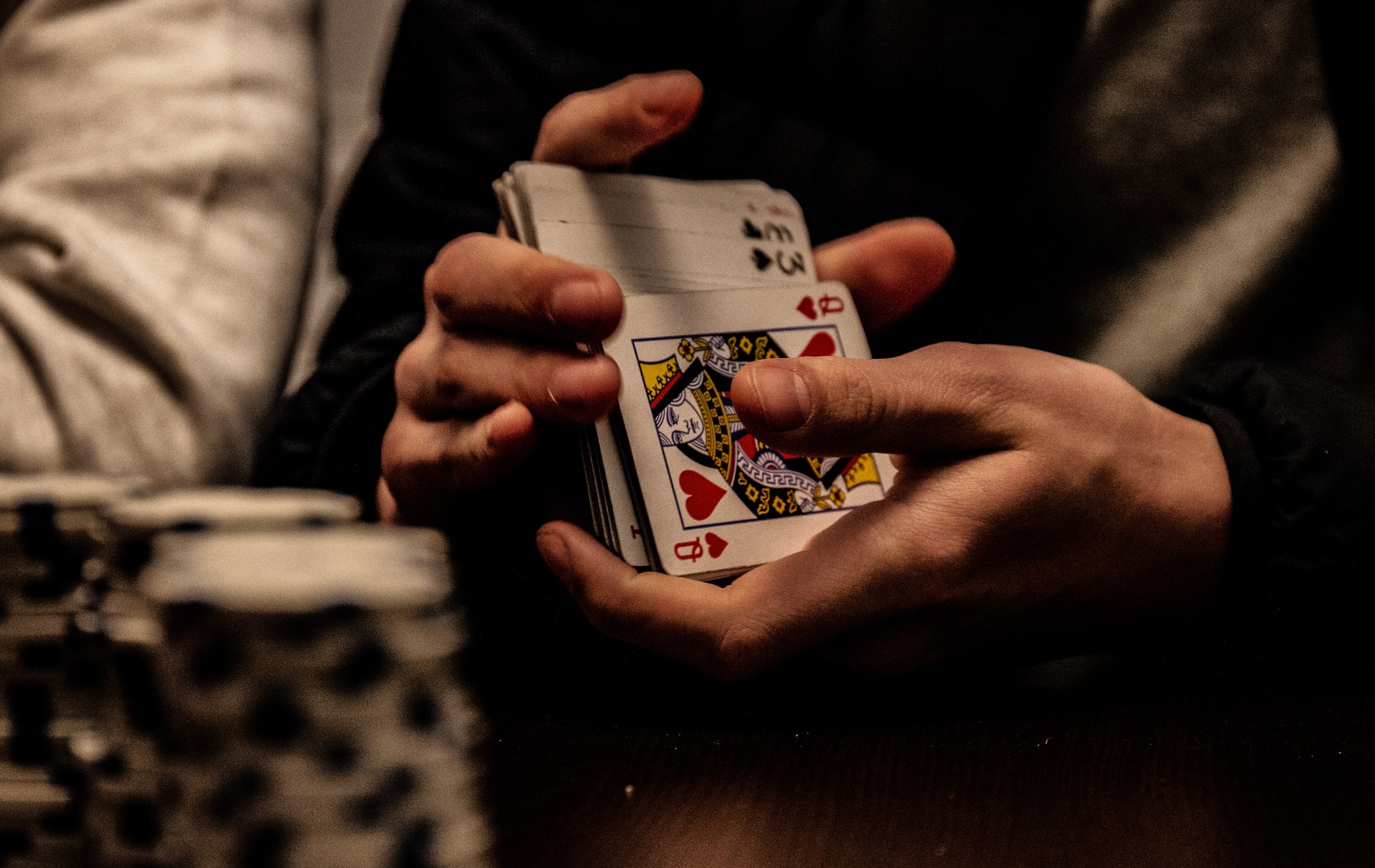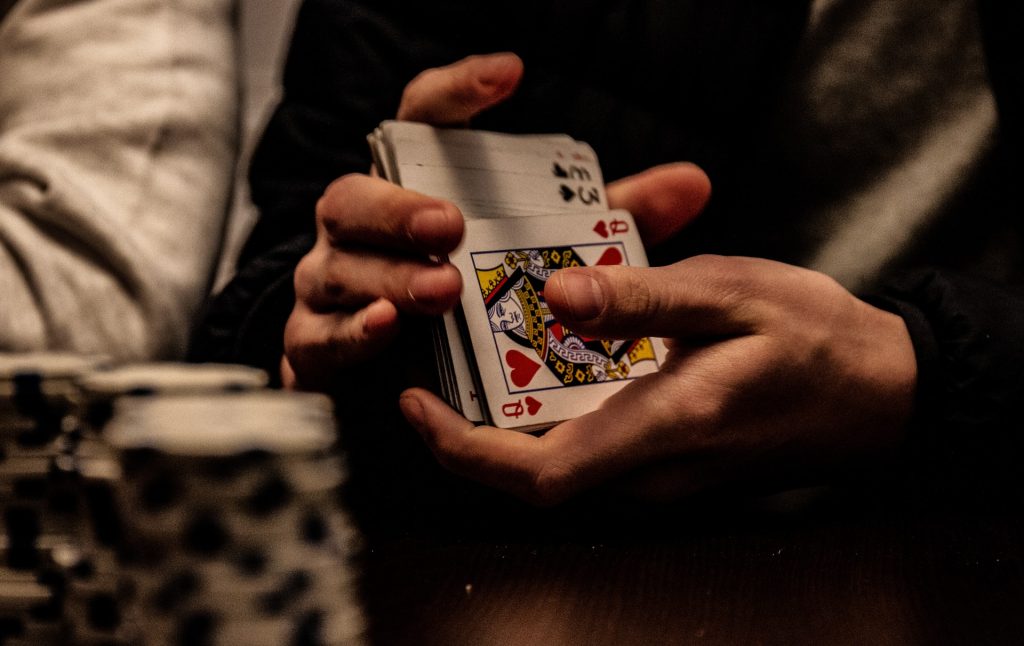 If you drift far away in your dreamland at the Texas Holdem table, then you are more prone to making bad bets. Because you are unlikely to keep track of what's happening on the table. For placing appropriate bets, you are supposed to be attentive to the game.
• Pre-flop
As a beginner, you should take the standard pre-flop raise. If you try to raise some unusual amount, things may not work out in your favour. If your bet does not make sense to other players, they will have a tough time making a decision, which may lead to your loss.
• Post-flop
If you have made a pre-flop bet, you will also have to make a post-flop bet. This is called a continuation bet, and ideally, it should be 50% to 70% of the pot. A big continuation bet automatically translates into a strong hand. If you are playing at lower levels, your opponents will also believe that you are about to defeat them. You should be considerate while placing this bet. A small bet might require you to bet again. And at the same time, a big hand might burn a hole through your pocket if your hand is weak.
• Bluffs
The art of bluffing is a lifelong practice. And awkward bluffing has some serious effects on your bankroll. A bluff bet gone wrong can make you lose your money and take the pot away from you. Refrain from making poor bets based on half-baked bluffing skills.
• Understand the value
If you have a great pot-winning hand, then try to cash in the value of that hand. Seasoned poker players' secret to big wins is that they make very few poor bets. They can predict the opponent's psyche, and hence, they place aptly sized bets. If you place bigger bets, some players might fold and back out.
Don't limp
Limping is seen as a weak poker strategy. Any experienced poker player would take advantage if they observe you limping often. This is a sign that you are unaware of how your hand will perform. Often, you will end up in post-flop with an okay-ish hand. You might not even get the value your hand deserves if it's a good hand.
Limping is a good move when you know the game is passive, and you will quickly get to board without betting much.
Instead of limping, you can straightaway fold the weak hand or raise if you think your hand can sustain it. If you put on a high rise in a passive Texas Hold 'em game, many players after you will get defensive.
Folding at the right time
A good poker player will know exactly when to fold and save their bankroll. It is one of the most important poker tips to follow. Winning is not always about pushing your luck, applying tricks (like in movies), and making huge bets to scare opponents. This is not how it works in the actual world. When you have a bad hand, it is nearly impossible to win.
Moreover, saving your bankroll has other benefits. You can play aggressively when you have a great hand.
Why your seat matters
This might seem a little odd to a beginner, but your position at the poker table matters. If you are seated in an advantageous position, you can analyze your opponent's moves and decide your moves better. It is the best poker strategy to follow. You can bluff effectively as you have witnessed most of the actions unfold before you. You get to attack the blinds and place better bets. River calls can be shorter, and there are other benefits. Sadly, very few players understand the importance of grabbing the right chair. But you can take advantage of their ignorance and make the best of your position!
Many poker strategy articles will tell you different secrets. The truth is, you can mix and combine various poker tip for beginners and poker strategy and build a long term strategy that works for you. You cannot become a bluff-master overnight with unbeatable poker skills. Additionally, the poker tournament strategy differs greatly from general cash games.
7 Best Poker Sites to Play Online Poker
A poker game is essentially the same as good old poker played at the table. While there are websites dedicated to poker, an Aussie player can enjoy poker games in different variants on these top-rated online casinos!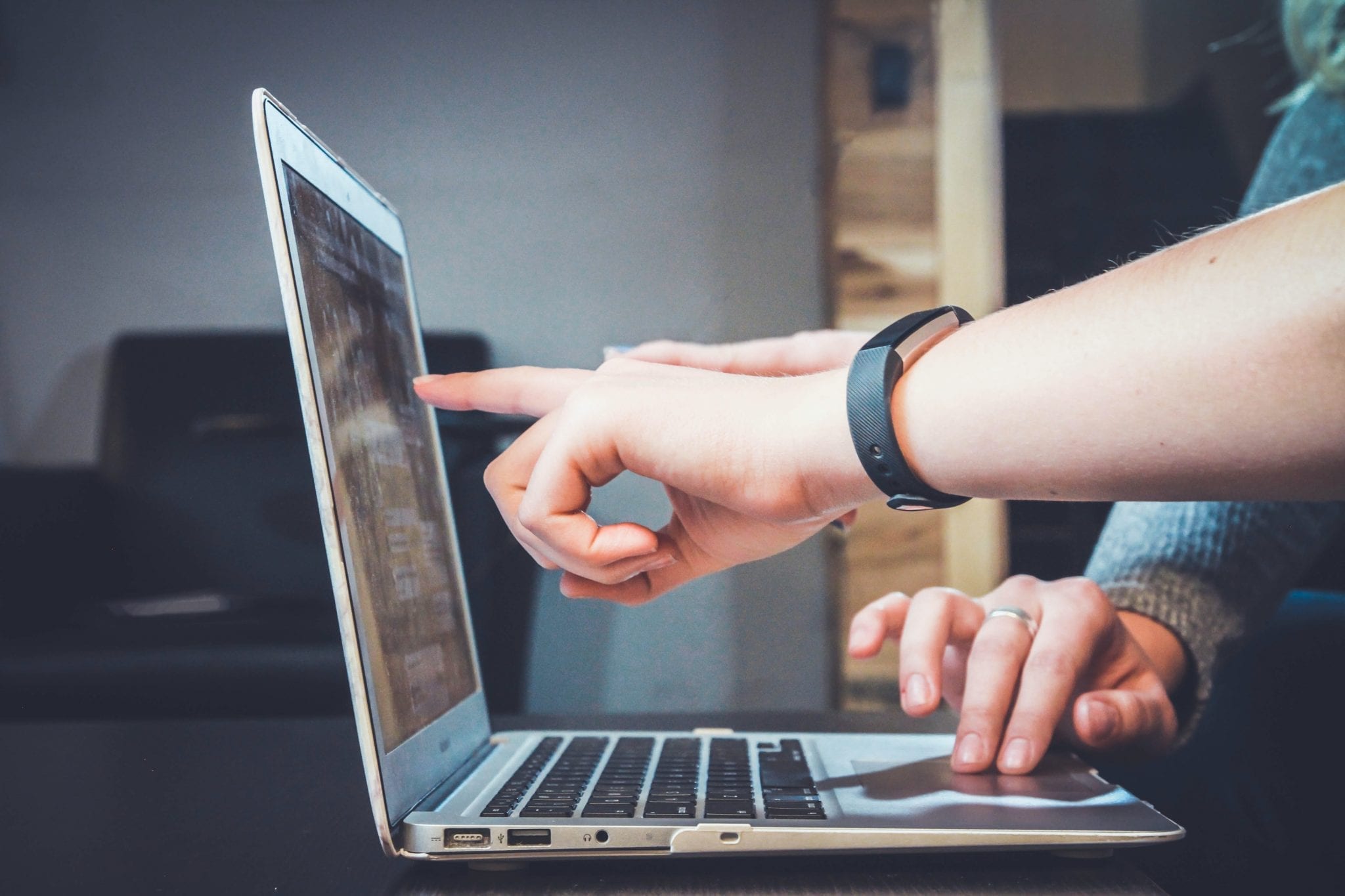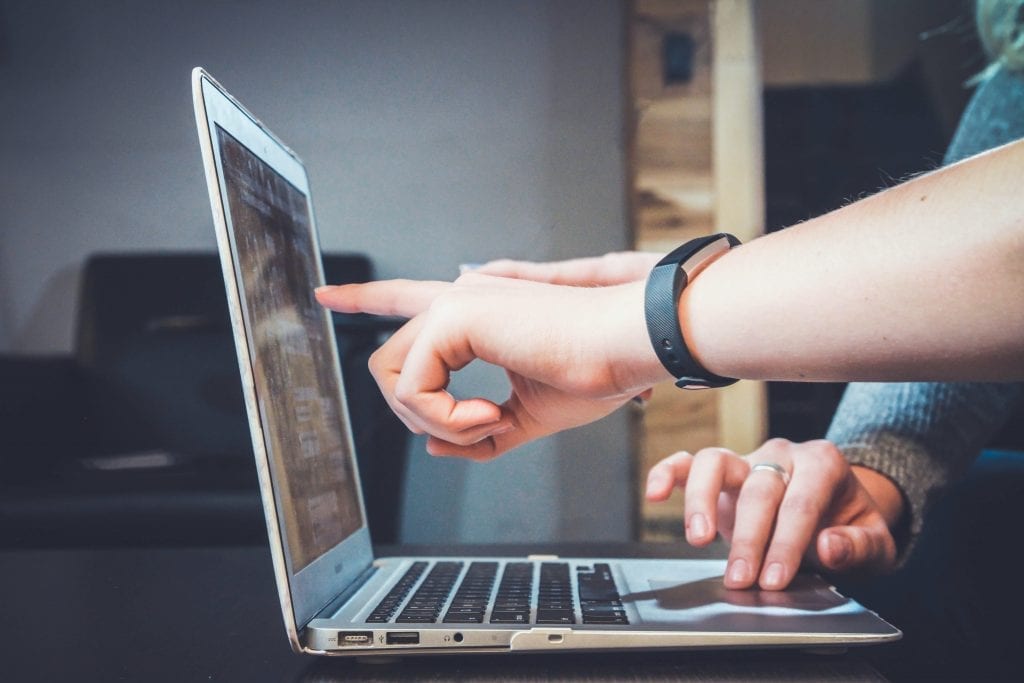 Bao Casino
Bao is one of the most trusted online casinos among Aussie players. It has a vast games collection that includes pokies, roulette, blackjack, and all other casino staples. You can play three-card poker in the poker category, the casino holds 'em, Texas Hold 'em Bonus, and Ultimate Texas Hold 'em in the live dealer section. You will find Casini Hold 'em, Three-hand Casino Hold 'em, Casino Stud Poker, Caribbean Poker, and a few more variants in the table games section.
True Flip Casino
True Flip has a long list of top-notch gaming providers. The casino has over 2000 games that include an impressive collection of pokies and a tasteful assembly of table games and live dealer games. In the table games category, you can play Extreme Texas Hold 'em, Caribbean Stud Poker, Caribbean Poker, Casino Hold 'em, Magic Poker, 50 x Poker Play, Trey Poker, Oasis Poker Classic, and a bunch of other varieties. The live dealer lounge has a few varieties like Three-card Poker, Casino Hold 'em, and Casino Stud Poker.
Woo Casino
Woo casino is known for its sleek design and impressive varieties of games that it offers. Besides pokies and video poker, the casino also features Baccarat, Roulette, and other games. You will find Casino Hold 'em, Caribbean Stud, Three-Card Poker, Hold 'em Bonus Poker, and some more types in the live dealer lounge.
CasinoChan
CasinoChan is a relatively new casino that quickly made a name for itself in the Australian gambling scene. Head over to their live casino, and you will come across Casino Hold 'em, Caribbean Stud Poker, Hold 'em, Three-Card Poker, and a few other types of poker games in the live casino lobby.
PlayAmo Casino
Playamo is another popular casino and mostly known for the variety of games it has. When you head over to their live dealer section, you will stumble upon Casino Hold 'em, Caribbean Stud Poker, Three-Card Poker, Texas Hold 'em, American Gold Poker, Hold 'em Bonus, and other types of poker.
Tsar's Casino
Tsars is a popular casino with a unique fantasy theme. Apart from hundreds of pokies that stud the vast games collection, the live games section features Casino Hold 'em, Magic Poker, Caribbean Stud Poker, and Three-card Poker.
BitStarz Casino
BitStarz is a familiar name in the online gambling industry and is probably one of the finest casinos out there. It offers an enormous variety of games and delivers excellent customer service. When you enter their table games section, you will find Casino Hold 'em, Tree-card Poker, Ultimate Texas Hold 'em, Texas Hold 'em Bonus Poker, Trey Poker, Oasis Poker, Oasis Poker Classic, Caribbean Stud Poker, and a few more variants. They also have a fantastic live dealer section powered by top-notch software providers.
Pokie Place Casino
This casino is a favourite with Australians because it has an extensive collection of pokies (just like the name suggests). However, quite surprisingly, the online casino also features a variety of table games. As far as poker variants are concerned, the casino offers – Classic Poker, Extreme Texas Hold 'em, Casino Hold 'em, Caribbean Beach Poker, Caribbean Stud Poker, Double Hold 'em, Three-Card Poker, Ride'm Poker, Pai Gow Poker, and a few more variants.
New players may find an online poker game a little complicated. So, if you are new to online poker, it might take you some time to get the hang of the game. Online poker's pace is a little more than offline poker. However, you can play free poker games before you bet actual money.
Online Poker Tip: Do's and Dont's
While playing poker online, you might encounter some difficulties finding the right site or the right game. Here are a few poker strategy tips that you can run a check through.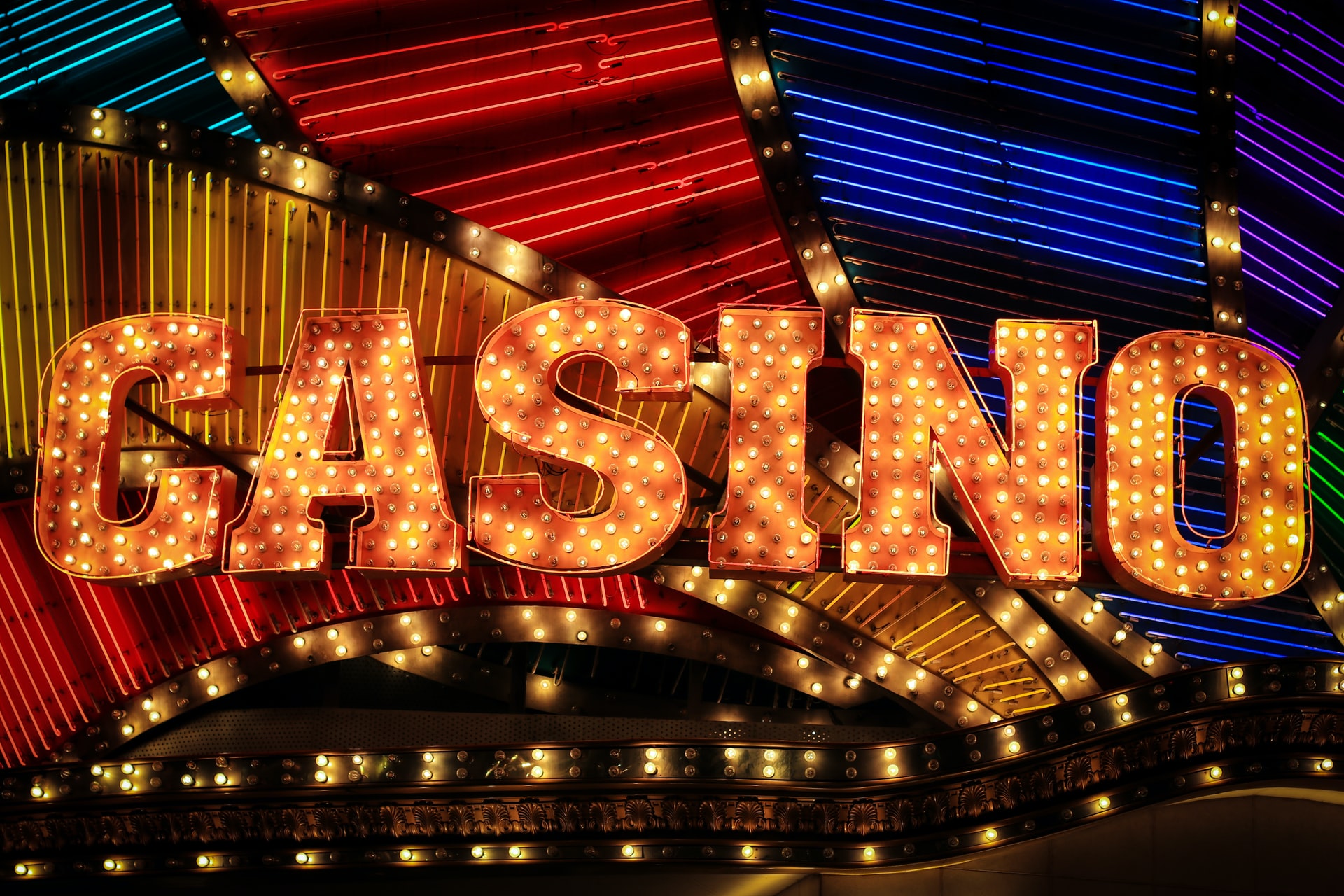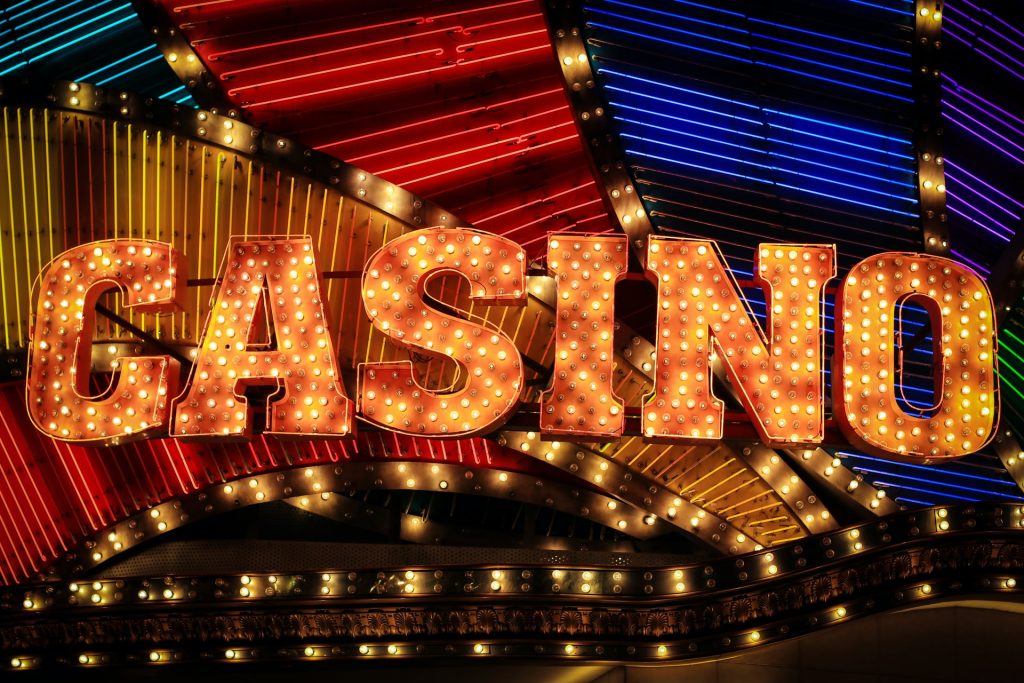 Play at a licensed site
One of the main poker tips is to play at a trustworthy casino. A licensed site has to comply with a lot of guidelines to gain a license. These sites ensure fair play and are monitored by the licensing authorities. Usually, the games are based on random number generator software. Authorized casino sites also make sure that your personal and financial data is encrypted before being transmitted.
Check the paytable
Every time a person heads over to a poker table, you should spare a glance at the paytable. If the odds and bets look favourable, you can go ahead and take a seat! This is one of the poker tips for a newbie poker player.
Practice a little
Another poker strategy is to get a better grip on online poker; you can practice on the game's free demo versions. Most of the casinos let many players try the demo poker games with "play" money. With these demos, you also get an idea about the browsing experience and overall gaming experience. Your opponent might be a newbie, too, but you can play poker better if you practice before the game.
Keep an eye on your bankroll.
Poker can be quite addictive, especially cash games. And sooner than you realize, your bankroll will vanish into thin air. If you are having a bad day and losing money, then quit playing. It is one of the essential poker tips. Do not fall for gambler's fallacy. Do not chase your loses and recover them. These were some of the poker tips for you to keep in mind when you play poker.