Craps are an indispensable part of casinos and have their fan base. The simple gameplay appeals to beginners and experts alike. If you are a newbie at online casino craps, then we are to lend a hand!
This article will tell you how to play craps and even provide some betting jargon to play better. Interestingly, craps have been popular since the Middle Age. So, this is your chance to try this game out online.
It is also interesting to note that offline craps are more popular than online ones. Very often, players are intimidated by numbers and different bets that they turn away from the craps table.
How to Play Craps Online: Rules and Bets!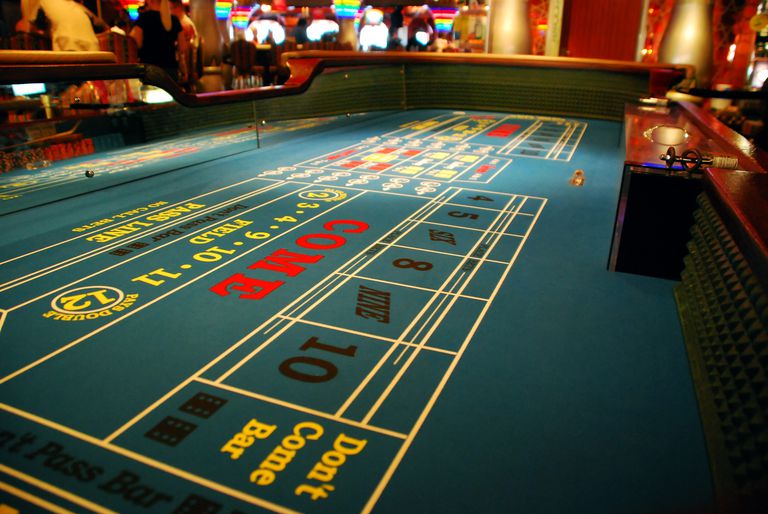 First of all, let us get it cleared that playing craps is easy. And without getting into elaborate details, let us dive into the main mumbo-jumbo of craps and win real money.
The game of craps betting begins with a come-out roll
Now you might wonder what a come-out roll is. The first roll bet also called the come out roll/come out roll, and the first roll after every betting round is called a come-out roll. And the dice thrower is called the shooter who rolls the dice. The shooter throws dice on the game of craps tables, or the shooter rolls a 7.
The dice throw has three possible outcomes –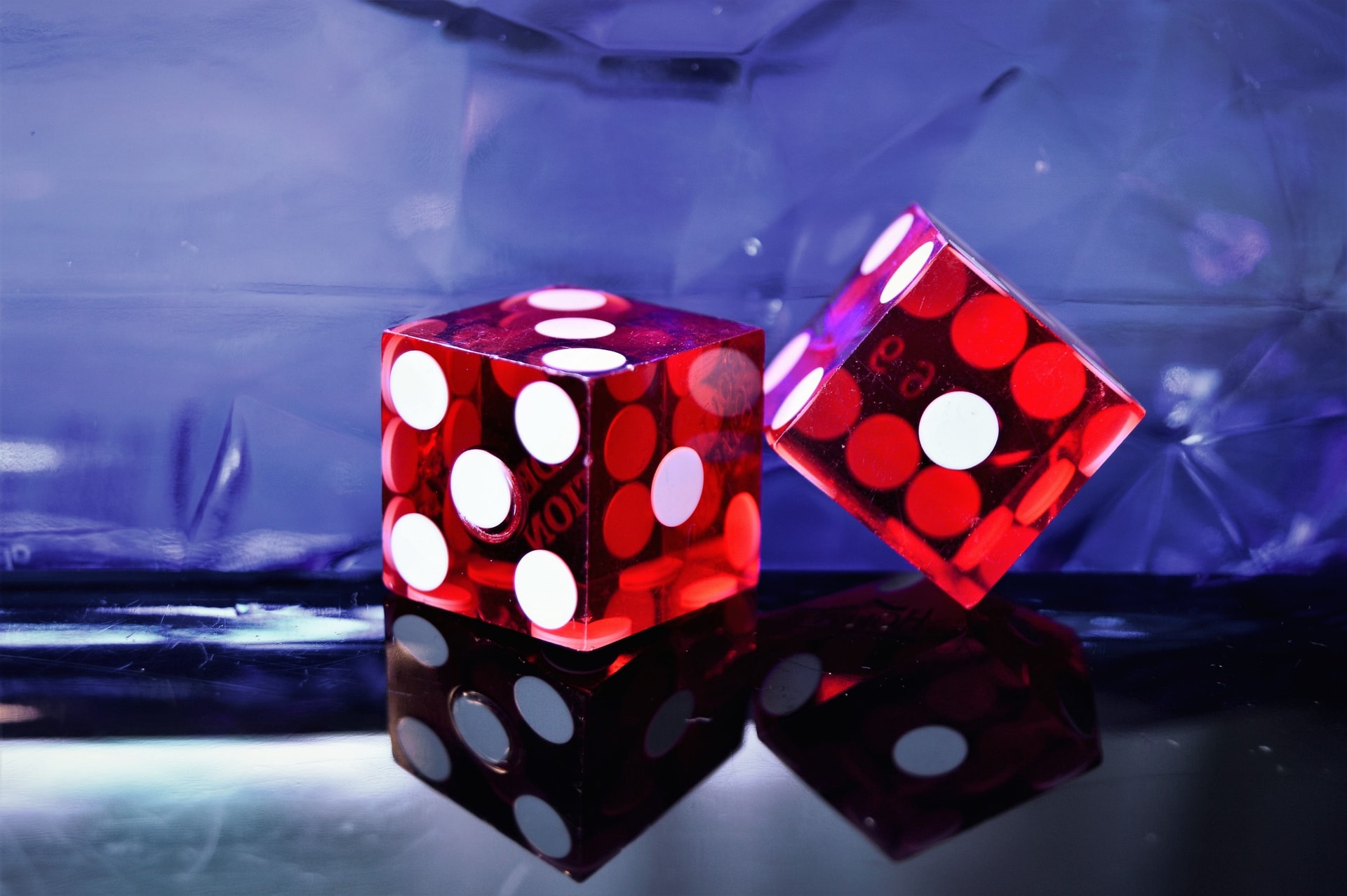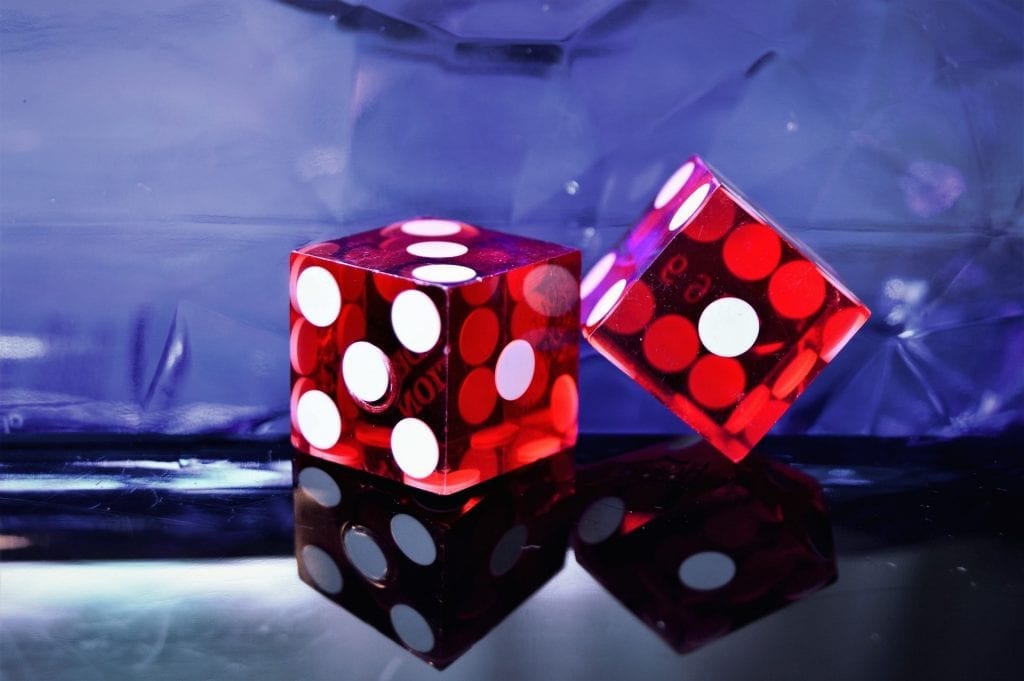 When you throw a natural shooter rolls, it means the outcome is 7 or 11. If you manage one roll bet with these digits, you win and get to throw the dice again.
If your next roll is a 2 (snake eyes), 3, or 12, you lose. The round does not end here, and you can roll again.
And when you next roll anything from 4 to 10 (except 7), they are called points.
Your rolled numbers are marked around the table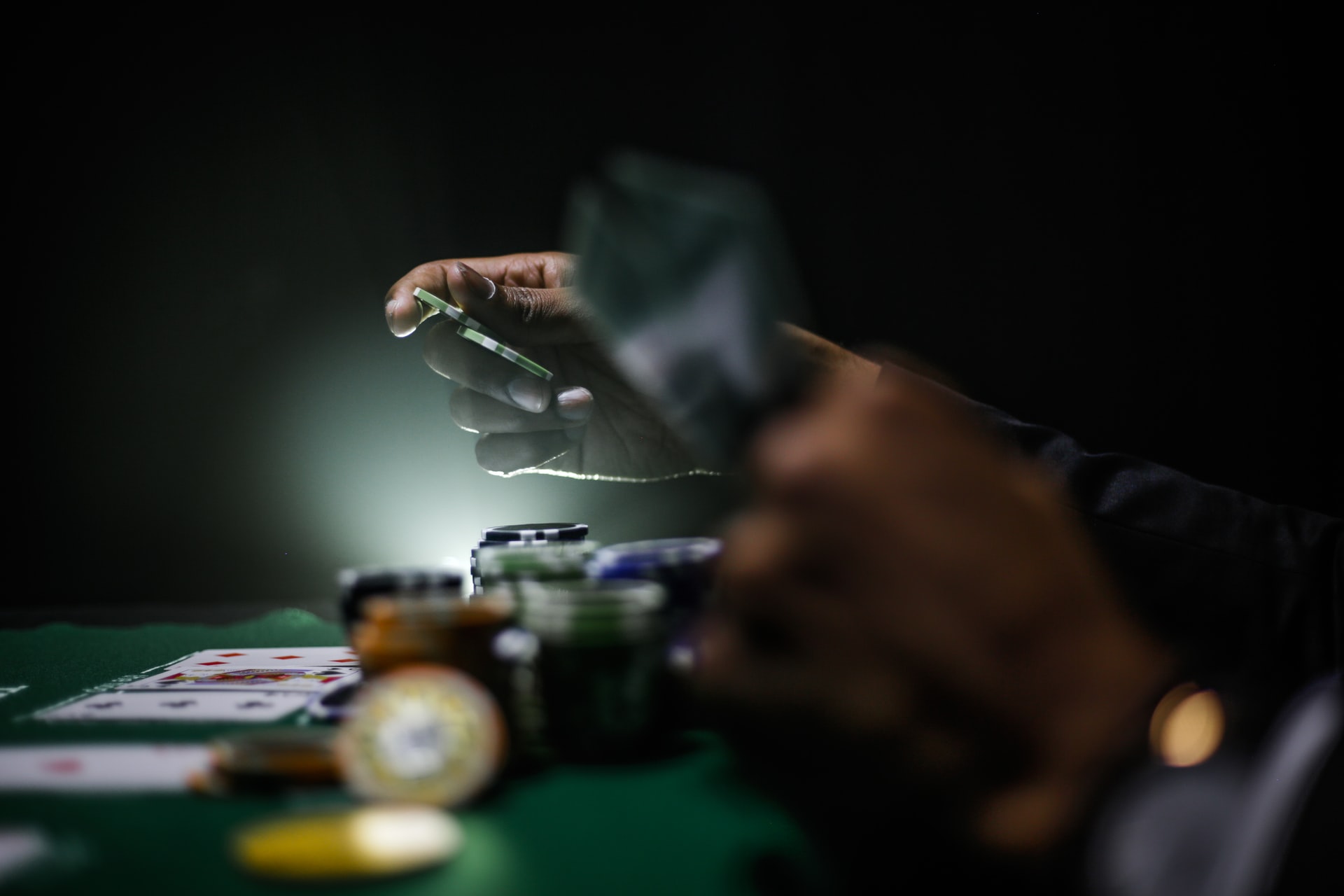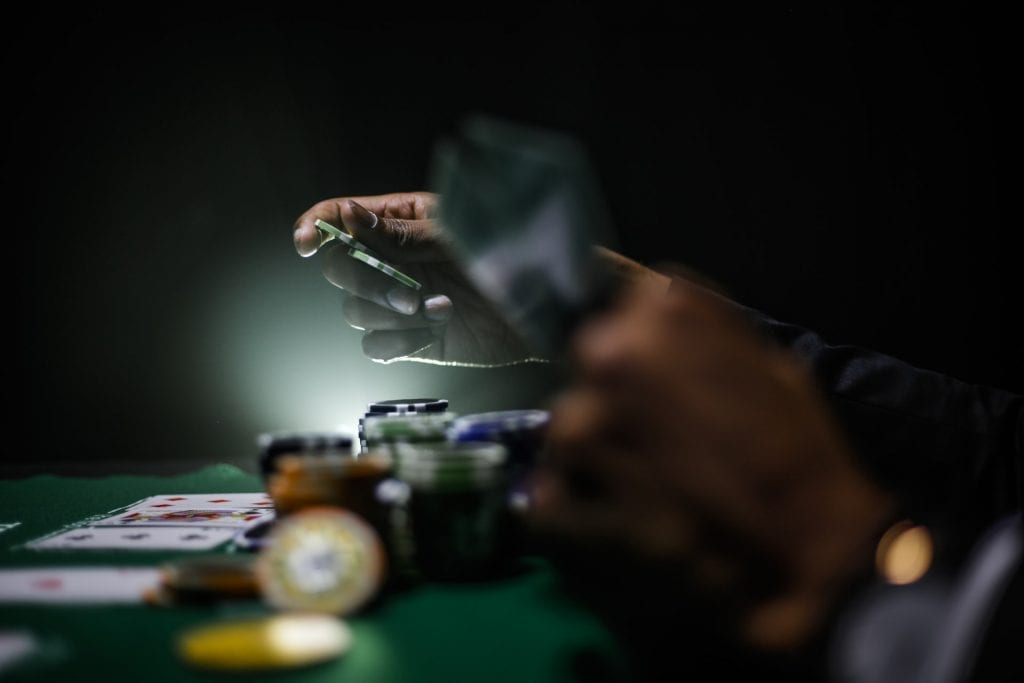 When you are at an offline casino, you will notice that the dealer marks the point number. Meanwhile, in online craps tables, there is a button that pops up when you establish the point. You need to roll the point number dice again and pray that the same number appears again. It does not necessarily have to be the same combination, just the same sum, and you win!
Okay, but what happens when I roll a seven?
When you manage to single roll of the dice a 7, you are 'seven out.' Which means you lost and ended the betting round. So, pray that you do not roll a 7!
The betting rules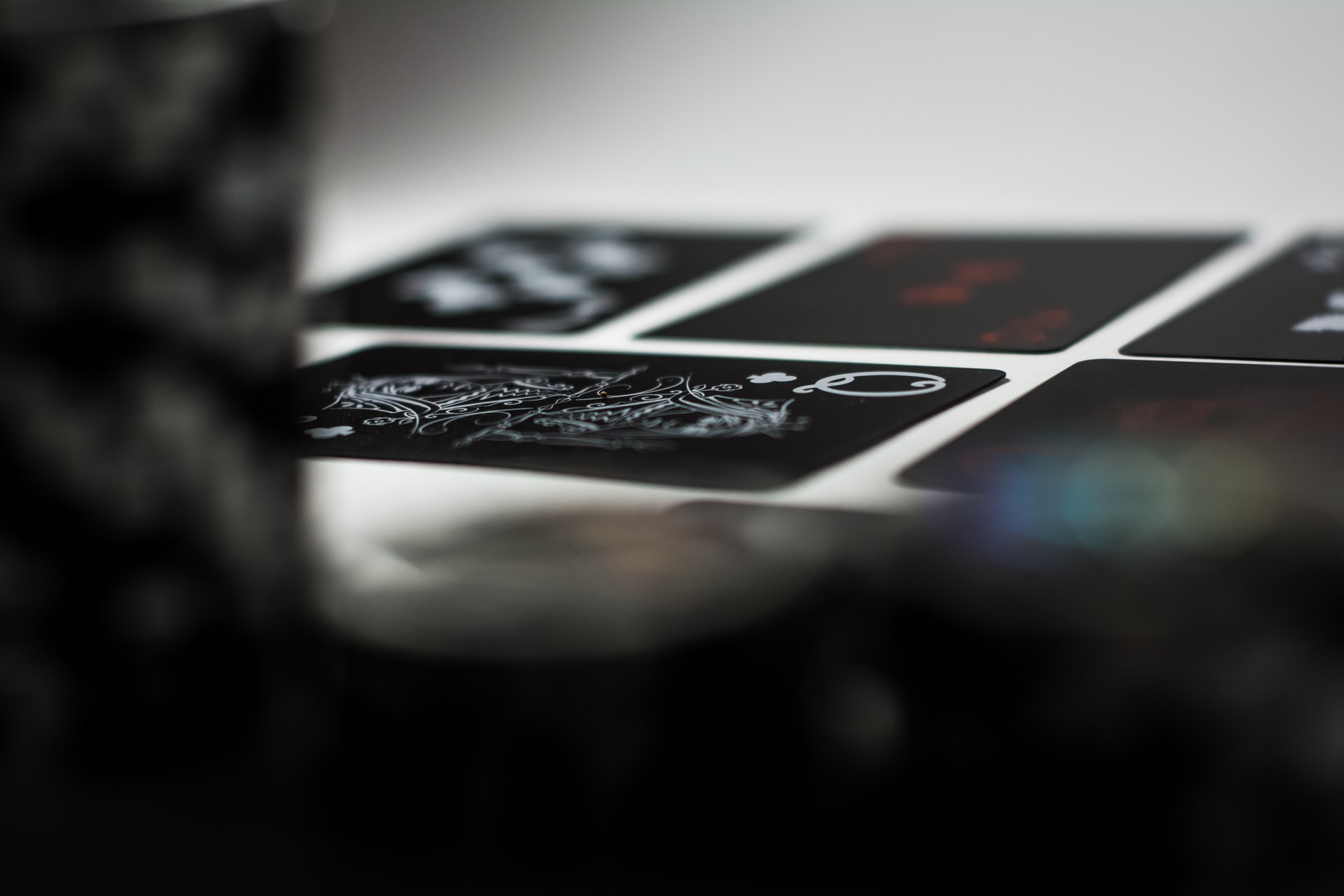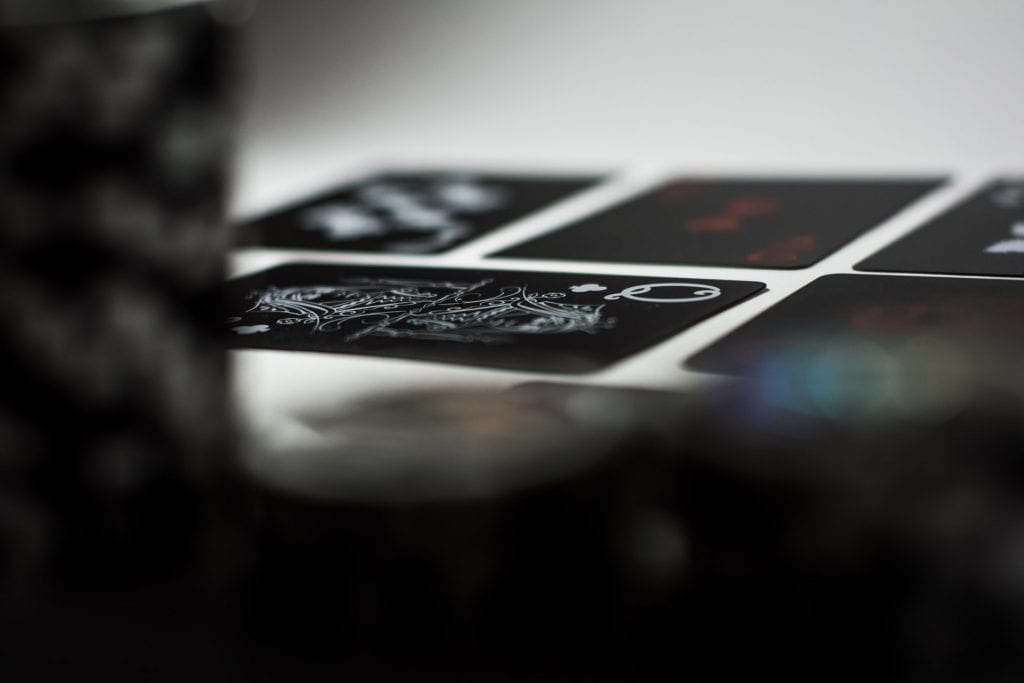 And now, let us have a peek at the betting rules. If you take a close look at the online craps table layout, you will notice that it is not just numbers and a pair of dice. We will discuss all the winning bets here, which will give you a better understanding of how to play craps betting.
Pass or Don't Pass Bets
You can go for 'pass line' or 'don't pass line.' The pass line bet means that the shooter rolls will win if a natural is rolled or grab the point before seven.
They don't pass line bet is exactly the opposite. It implies that you can come chance that the shooter rolls will not lose. When a player shoots and gets 2 or 3 or does not get the point before seven turns up, it is possible. Pass and don't come but don't pass and don't come. You can pass or go but not both.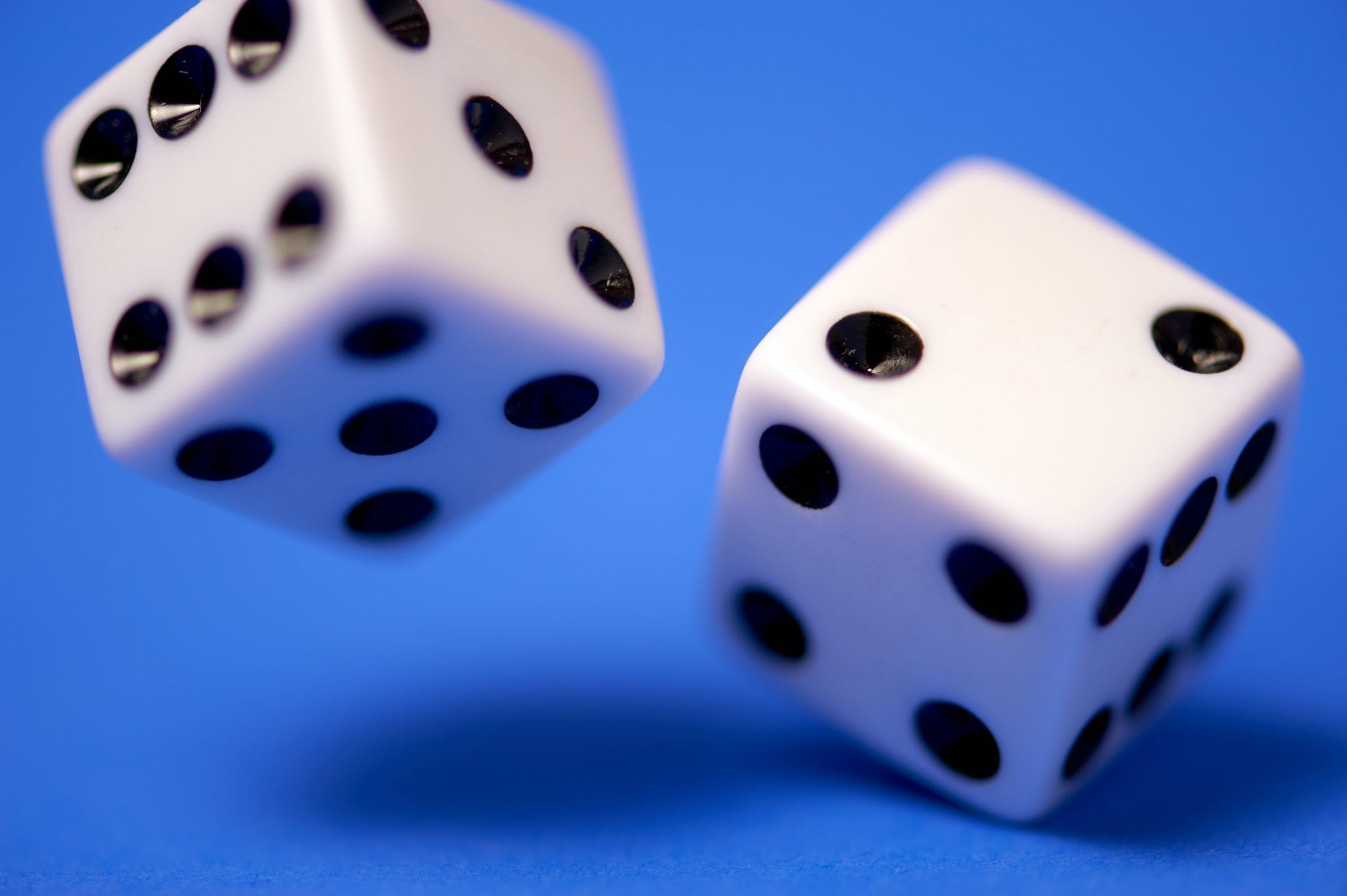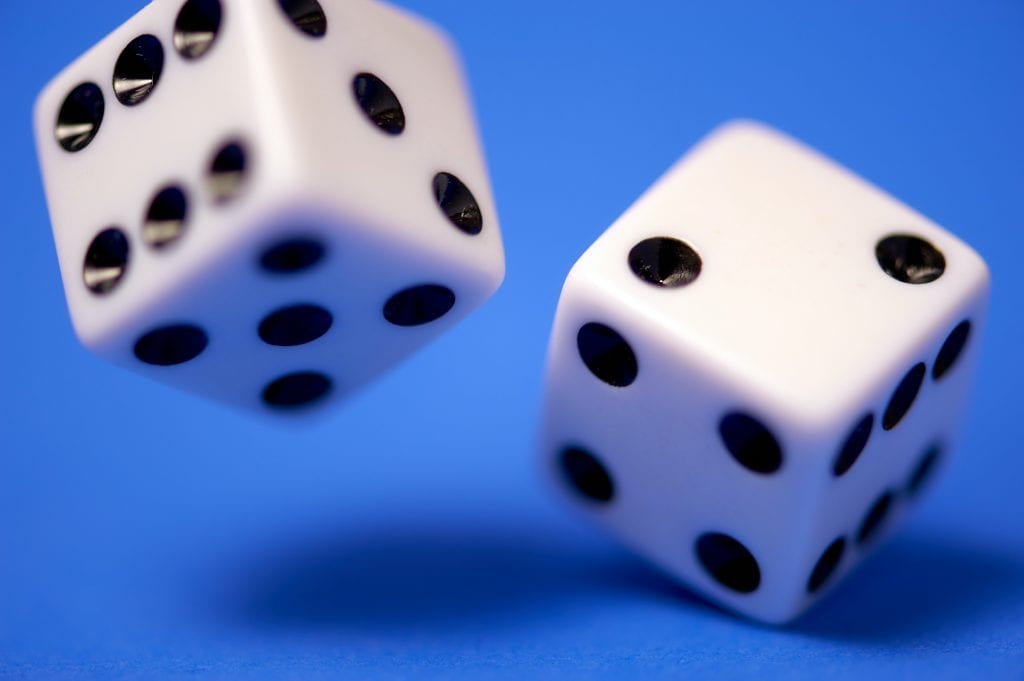 And if someone manages to roll the dice a 12, your bet is called 'push.' Here, nothing happens. You do not win, and neither do you lose.
You can place a bet only before the point number has been made on the table. After a point is established, and the shooter has to roll that exact sum again, you place a 'come' or 'don't come bet.
Come or Don't Come Bets
If a 'natural' shows up, the come bet wins, and a come-bet point is counted when an issue is rolled. Meanwhile, the come-bet loses if craps are rolled. These winning bets work exactly like the pass and don't pass bets. And 12 is a push here too.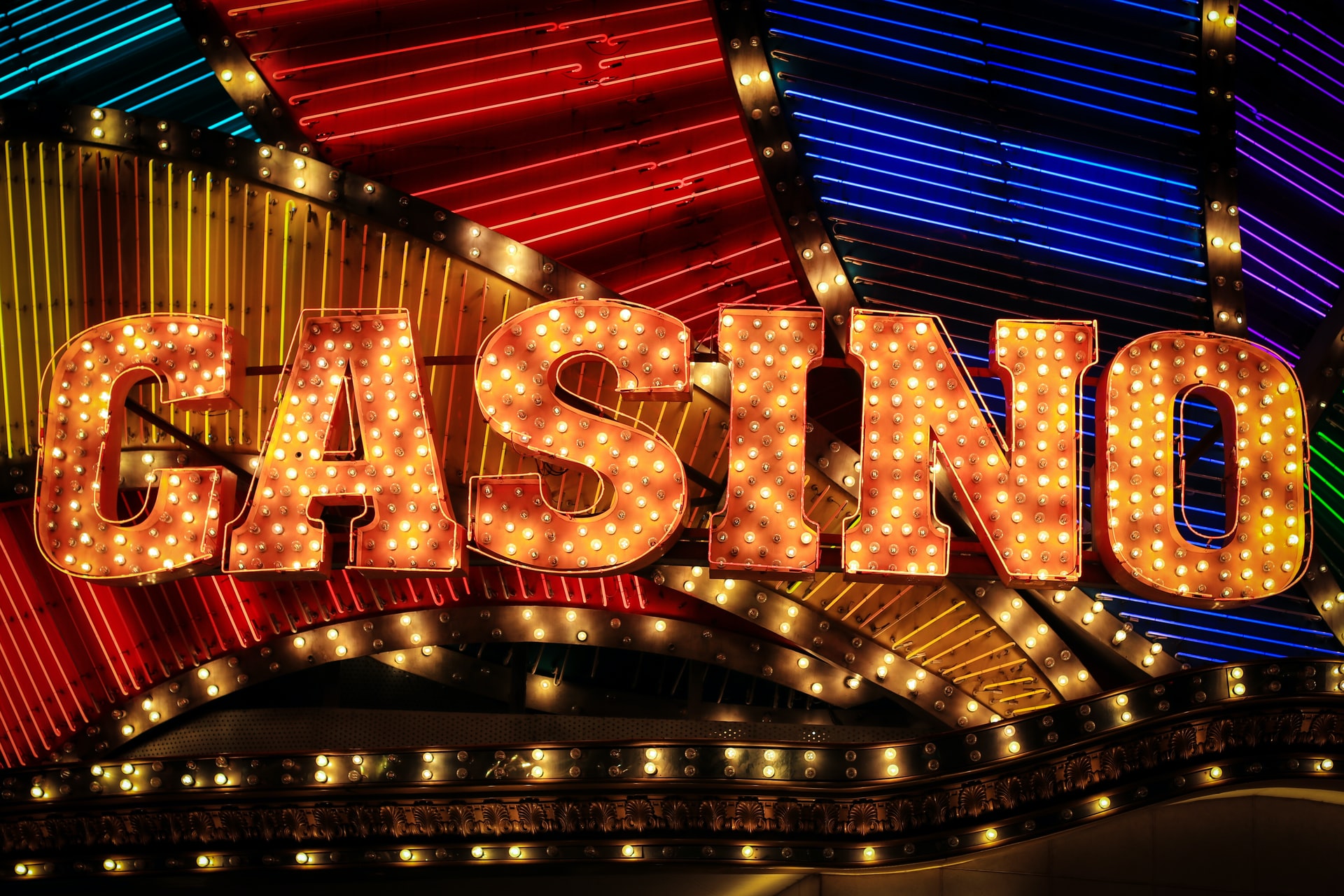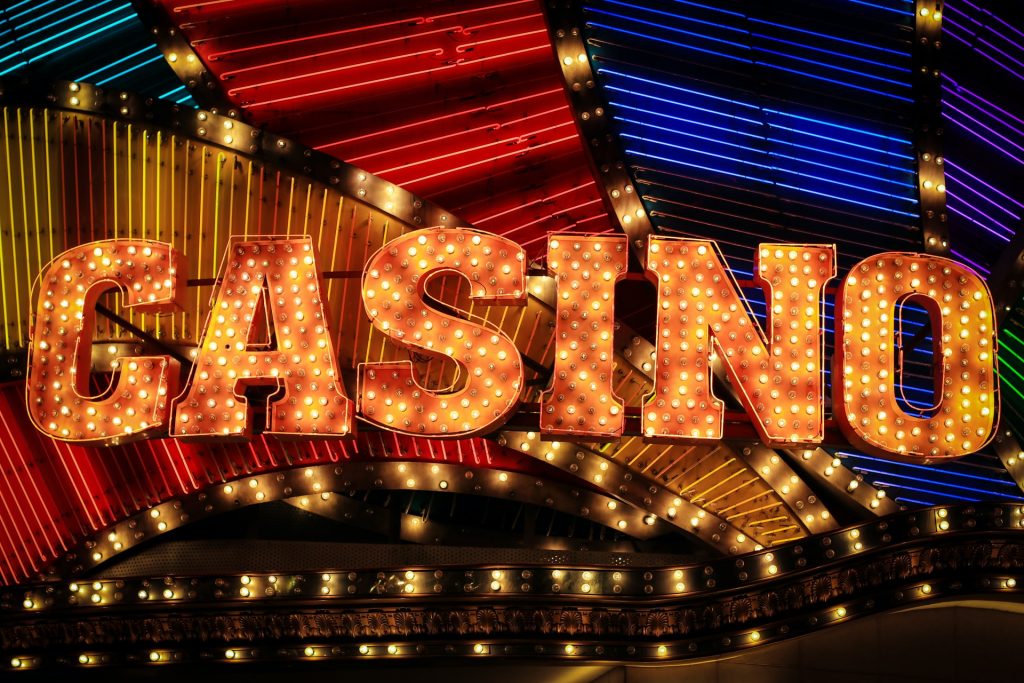 The pass and come bets are basic, and hence, they cannot be turned off. You can bet and watch after you have placed these buy stakes or place bets. However, you can make some additional come bets on the come-bet point table. These are the best that you can withhold or augment at any time.
Proposition Bets in Craps
The proposition bets are one-roll bets, and you can place them on any rolls. But there are some exceptions. Let us first have a look at the proposition bets.
Any seven: The pass line bets win if the shooter throws a dice that sums up 7.
Any Craps: if the shooter's dice sums 2, 3, or 12, any craps bet wins.
Ace Deuce: when the shooter rolls a 3, your ace deuce bet was successful.
Aces: aces wins if the shooter rolls a 2.
Boxcars: place the boxcars bet and pray that the shooter rolls a 3.
Horn: If the shooter rolls out 2, 3, 11, or 12, the horn bet wins.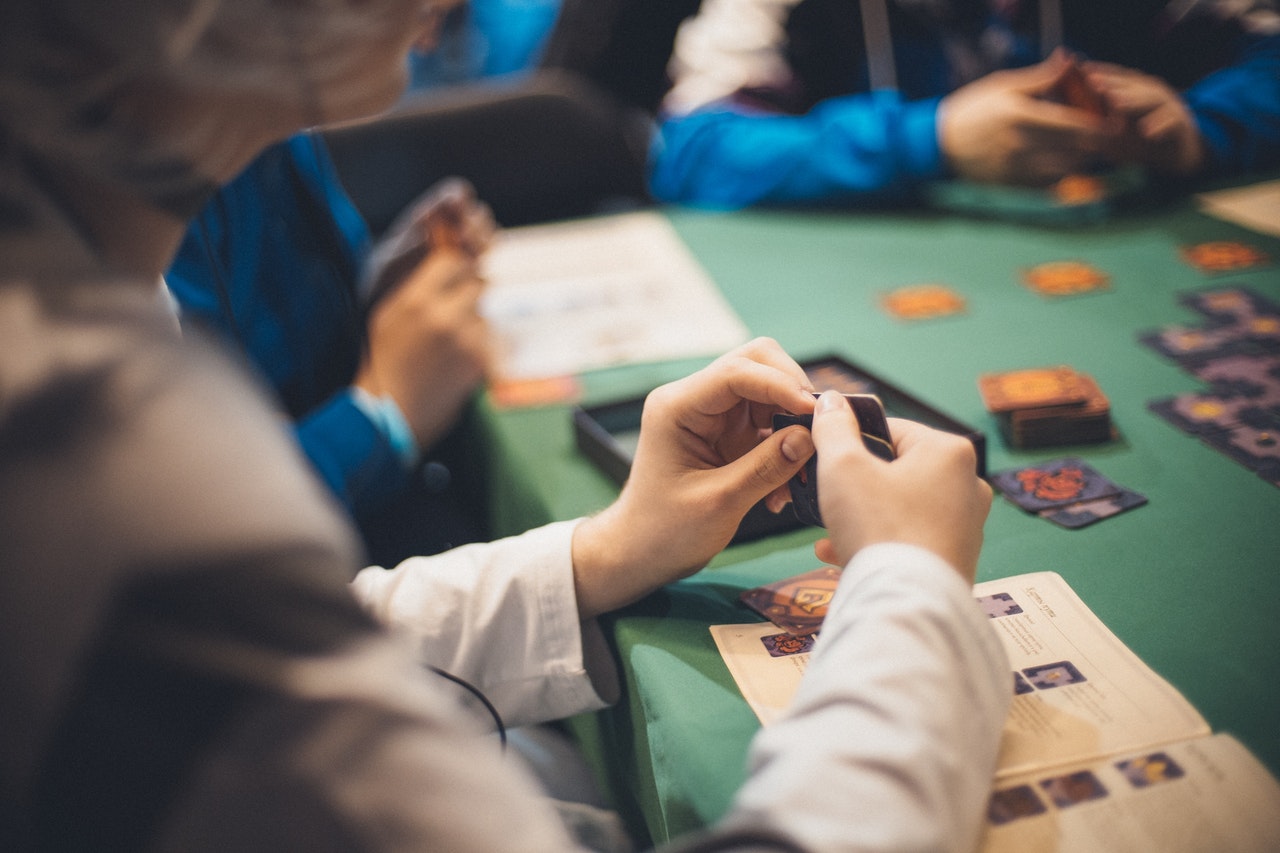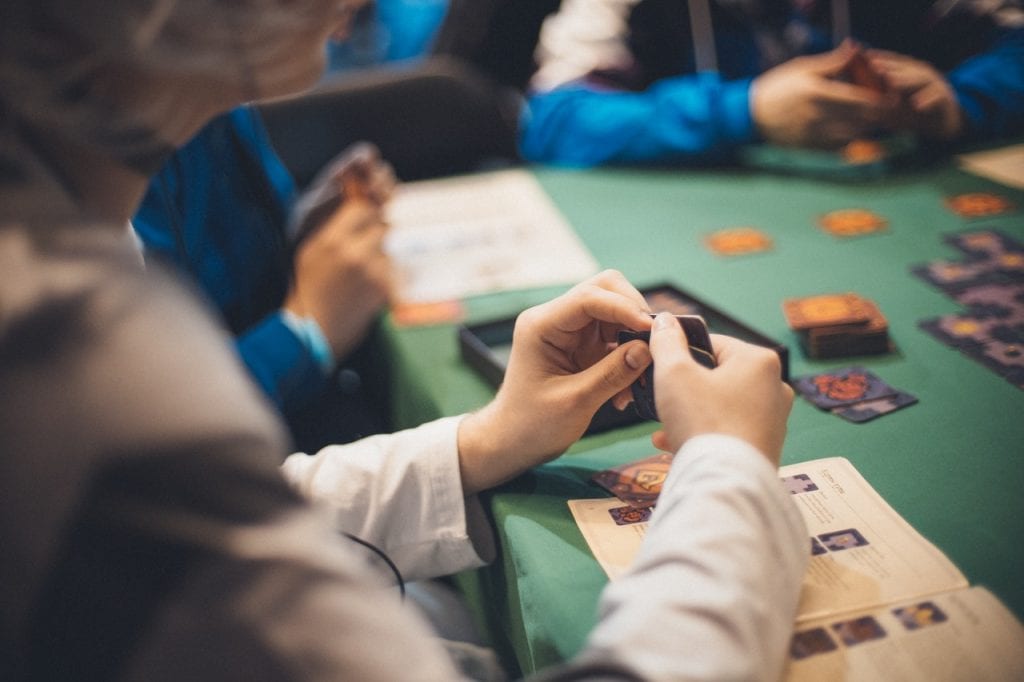 However, there are some exceptions to these pass line bets, called 'hard ways.' In these situations of pass line bets, if your next roll is 4, 6, 8, or 10 (depending upon which number you chose for betting) with the pair of similar numbers (like 3 and 3 or 4 and 4) before some other combination sums up to make 7.
Other Possible Bets in Craps
Place bet is placed when you the point. So, here you can set the bet on any number. Of course, if it is rolled, you win!
Field bets are the bets that are activated for a single dice roll. If 2, 3, 4, 9, 10, 11, or 12 show up, you win. However, if 5, 6, 7, or 8 turns up, you lose.
Big 6 and Big 8 bet are made if you believe that a 6 or 8 will be rolled before a seven shows up.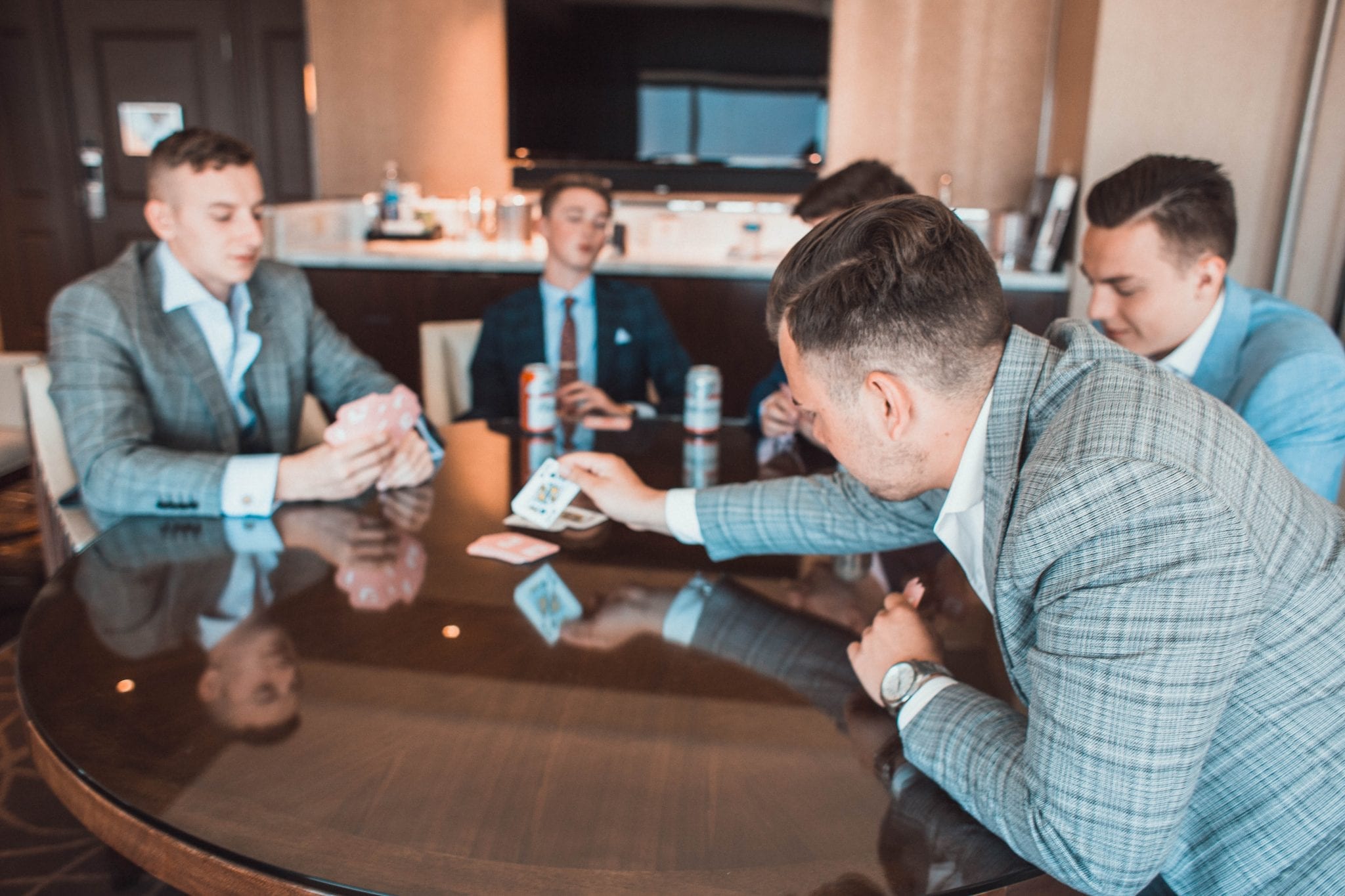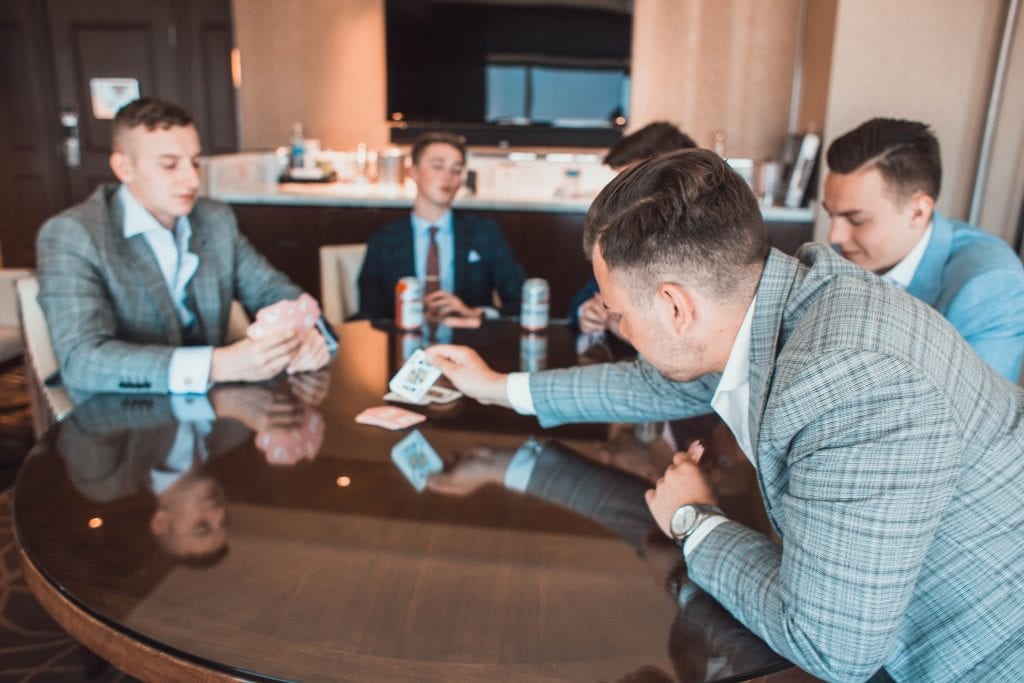 So, this was our quick guide on how to play craps. Remember, practising will make it easier to play craps. Luckily, some online casinos offer free craps for practice. It is always good to check the betting requirements and paytable before putting real money on the stake!
Some Fun Facts About Craps
Every game has some interesting stories and facts. And craps is no exception. Here are the six most amazing facts that we dug out for you!
Rolling the two dice can bring out 36 different combinations.
The crap dice are six-sided and numbered 1, 2, 3, 4, 5, and 6. While the outcome totals are 11 (2, 3, 4, 5, 6, 7, 8, 9, 10, 11, and 12), 36 possible combinations can turn up. Many beginners assume that since 11 totals are possible, there are 11 possible combinations.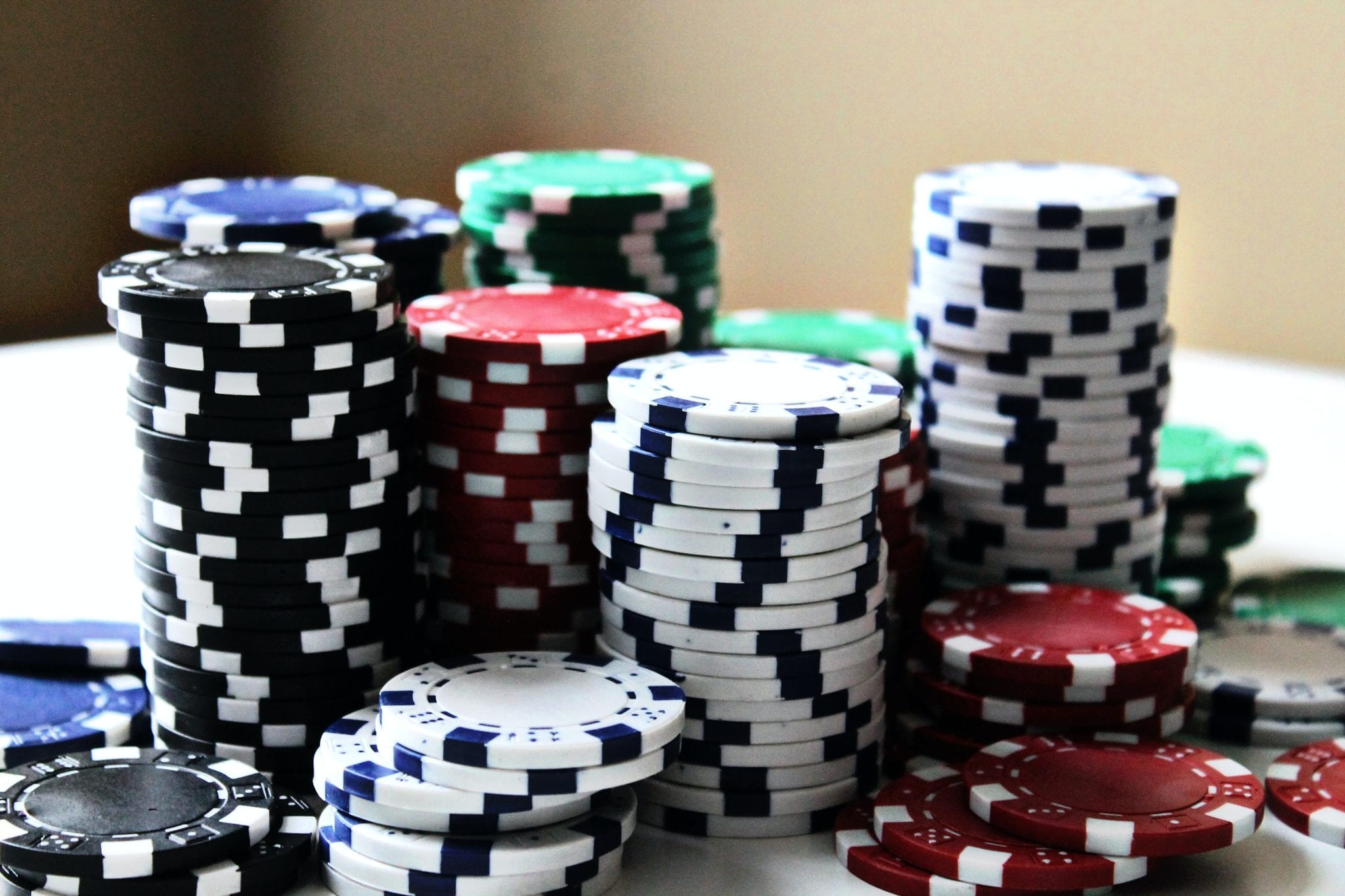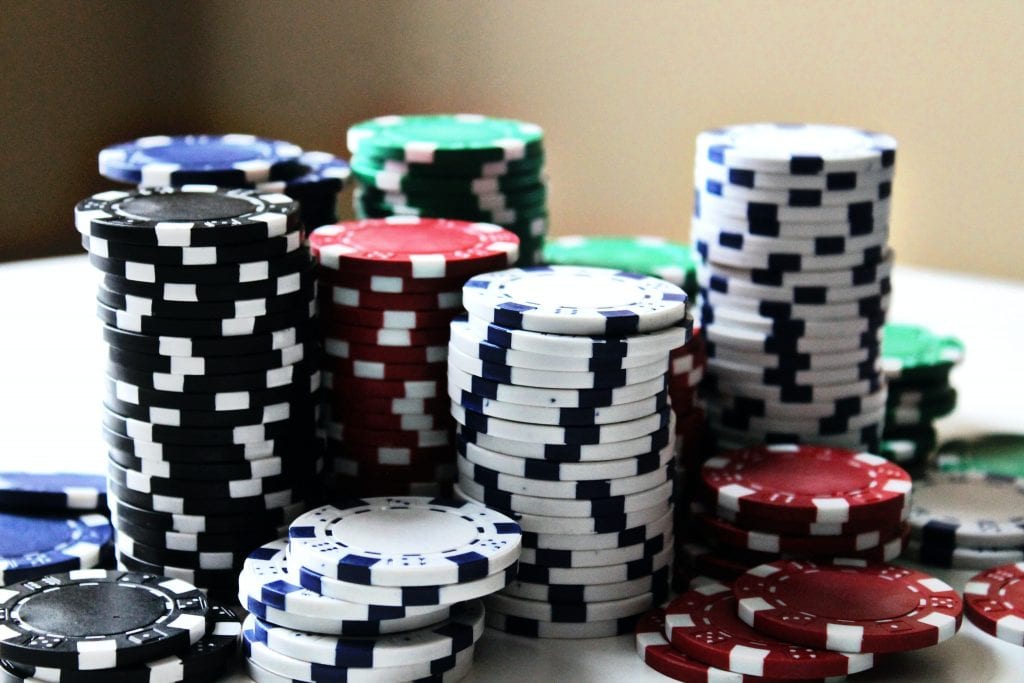 The combinations can be 1-1, 1-2, 1-3, 1-4, 1-5, 1-6, 2-1, 2-2, and so on till 6-6. Thus, a total can be reached by more than combination. For example, the sum of 7 can be reached by the combinations of 1-6, 2-5, 3-4, 4-3, 5-2, and 6-1 after rolling two dice. Craps is a game of pass or come bet.
You are more likely to roll out a seven than 2 or 12
Like we saw in the instance above, the sum of 7 can be rolled through 6 different combinations. The chances of the sum of 7 turning up have a probability of 16.67%. On the other hand, 2 and 12 both have 2.78% chances of being rolled.
The Yo in Craps
If you've ever been at a craps table, you will be reminded of a loud, bustling market. The players surrounding the table all yell out their numbers. The dealers are always in a rush. Even they shout at the top of their voices to announce the points and the results.
And in the middle of this chaos, the 'Yo' was invented. In the din of the craps game, 'Seven' and 'Eleven' sound almost identical. That is why players who want to bet on Eleven shout out 'Yo-Leven' or 'Yo' to distinguish it from seven.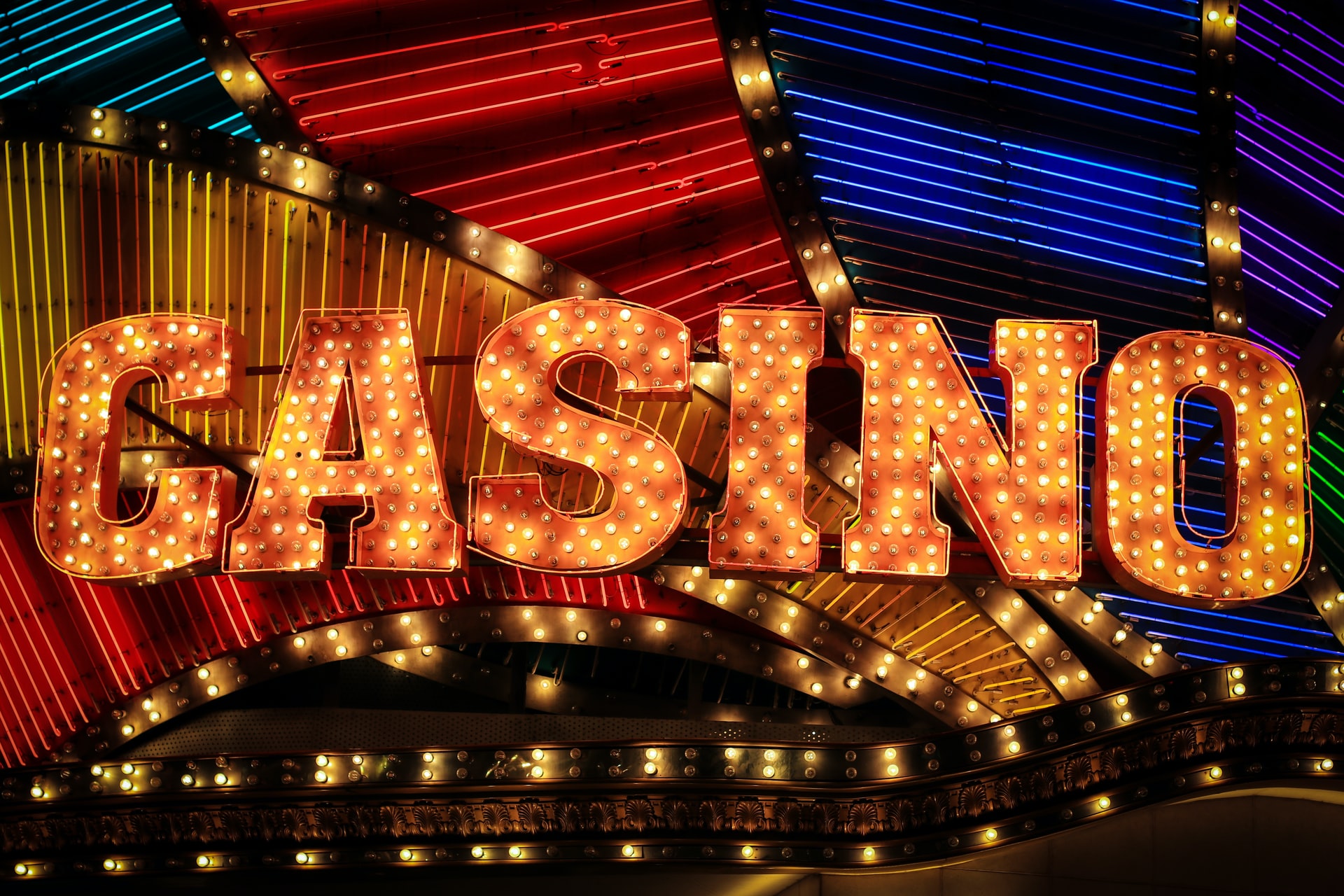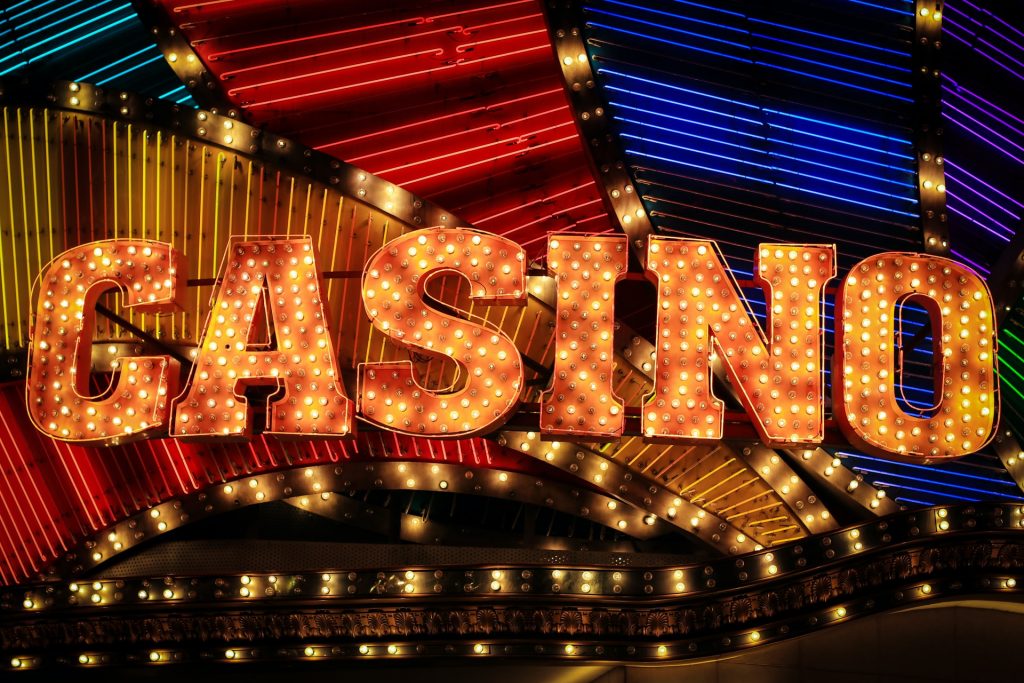 The 'Yo' bet is probably the worst one you can make
First, only two combinations make the sum of 11, and those are 5-6 and 6-5. The chances of these combinations rolling out are slim. Moreover, even if you manage to win, the payout is 15 to 1 and has a house edge of 11.11%. Meanwhile, the true odds bets have the lowest house edge.
The longest Craps Game Ever went on for 4 hours.
At the Borgata Casino, Atlantic City, no sevens were rolled for 154 sessions. This miracle happened when Patricia Demauro took a break from pokies and decided to try craps for a change. When interviewed, she claimed she did not even know the craps terms.
She started to rolls the dice at 8:13 pm and did not stop until a few minutes into midnight. Demauro rolled a hard 8, spewed off 25 winners for the pass line bet, and probably created a few millionaires.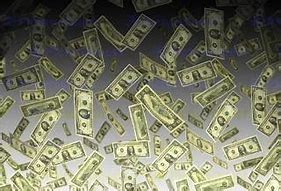 The true odds bets of 154 dice roles sans 7 are 1 in 1.56 trillion. This feat made Demauro's way into the Guinness Book of Records for the longest continuous craps roll (4 hours and 18 minutes).
Craps has the least tables.
If you wander into a few land-based casinos, you will observe that there are fewer craps table when compared to other games. That is because it needs more workforce. Four people are needed to manage the craps table – the box person, the stick man, and the two dealers that note the best.
Thus, craps can be an exciting game filled with surprises. Even if the pair of dice does not make you a millionaire, you will enjoy the energy at the craps table.
History of Craps
Though it may seem unlikely, craps have been through a lot of history. And here are some facts that might interest you –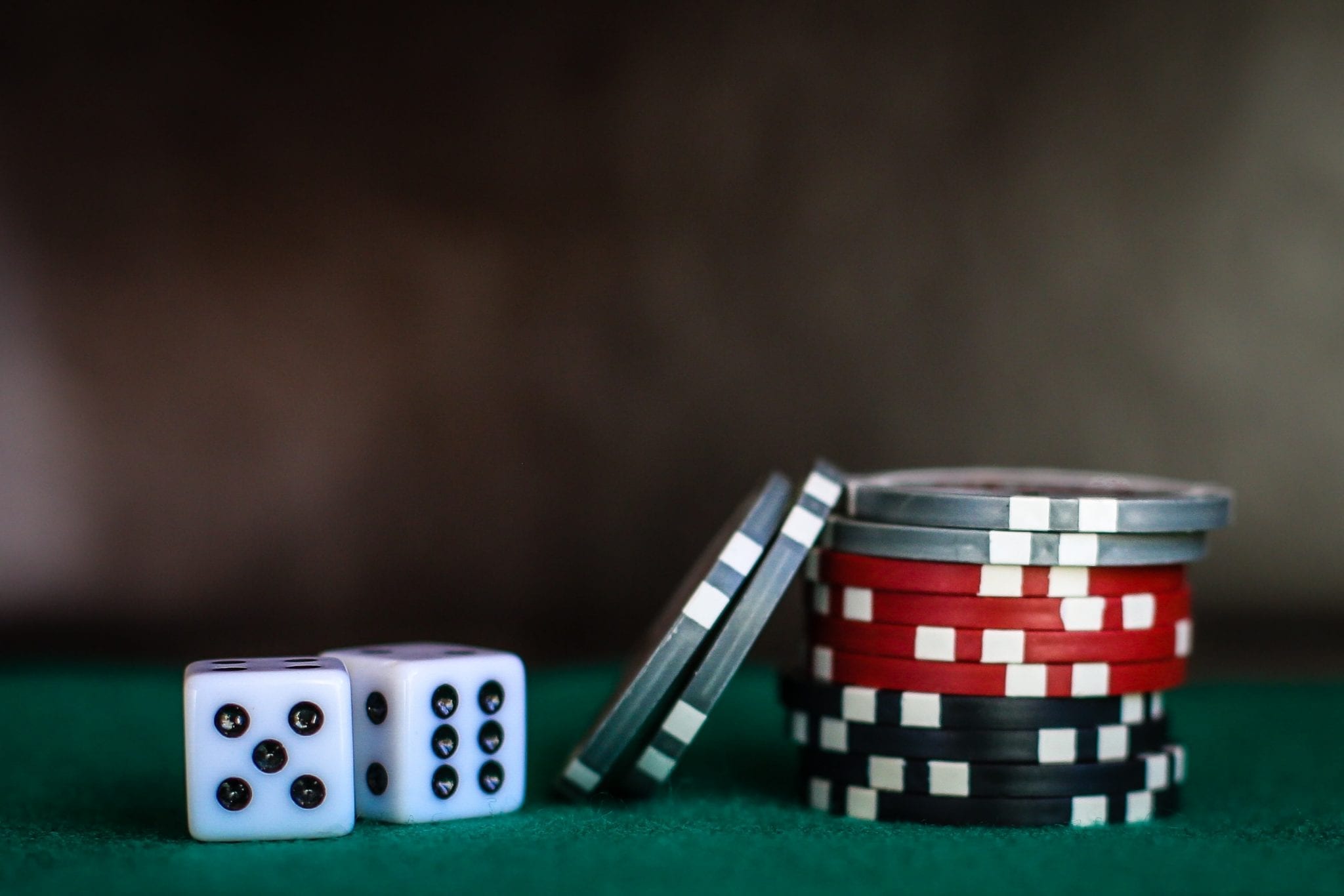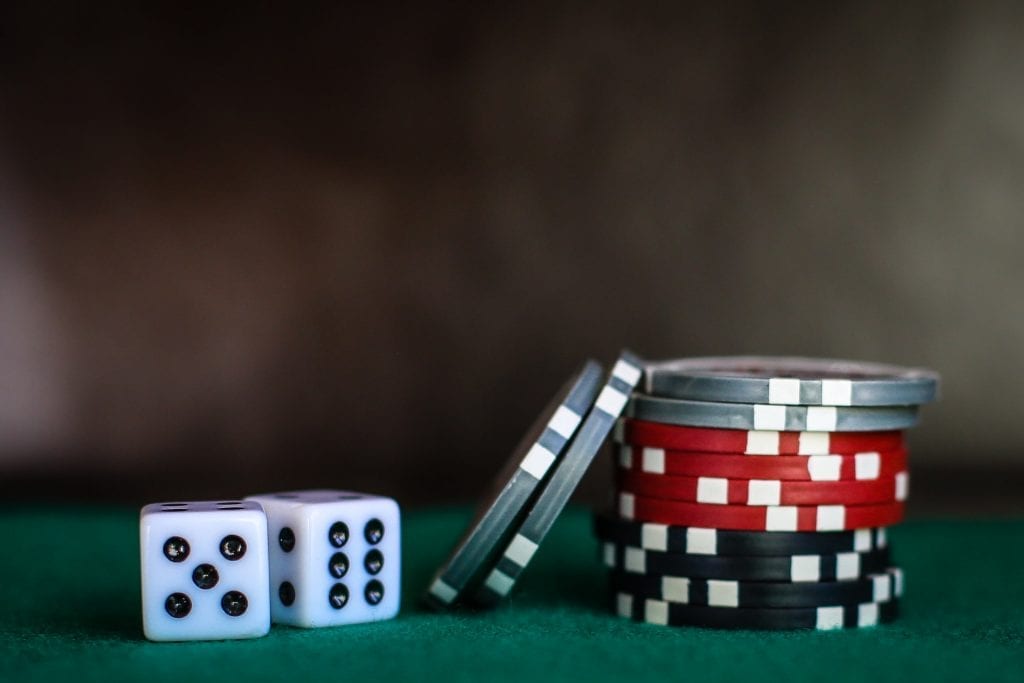 The game of craps might be as old as the age of Roman soldiers. Roman soldiers played craps with dice crafted from the bones of pigs. Their shields served as a table.
Some legends say that craps originated from Al Dar, an Arabic game played with dice. The game reached Europe when the merchants from the Arab arrived in the 12th century.
It is believed that the game was introduced to American when the French and British settlers arrived. Craps can be traced back to the Crusades. Craps was extremely popular in the French taverns around the 17th century.
'Crapaud' was the original name for craps. It means 'toad' when we translate it from French. The origins of the name are somewhat funny. The players squatted down on the floor in a toad-like style while playing craps.
It is one of the few casino games that involve dice. And craps happens to be the most common dice game across the globe.
If a lady blows on the dice before they are tossed, then it is considered good luck.
Several superstitions surround the game of craps. One of them is the aversion to number 7. You are not allowed to mention the number 7 at or around the craps table. Funny enough, statistics have shown that the
The next time you are at the craps table, make sure to take a closer look at the dice to heighten your chances to win. Craps dice are transparent, so the dealer can tell if the dice are rigged or outside dice are smuggled inside. Due to a flaw, the players exploited the casinos. The issue was addressed by the American dice maker, John Winn.
John Winn introduced the version we play today. Las Vegas casinos further boosted the popularity of Craps.
Craps is one of the popular casino games due to its lower house edge. Further, the game relies heavily on luck, and the outcomes are random. The loud craps table make it all the more fun to play!
Where to Play Craps Game
Aussie players can play craps game at some of the reputable casinos available online. Playing craps game online can be a slightly different experience if you are used to playing them offline. However, the basic rules and gameplay remain the same.
Not many casinos offer craps game as an exclusive game. You will find many game variants from different developers in the live dealer section or the special games section.
Considering this, we have saved you some time and listed some of the best casinos where Australians can play craps game to make sure you don't spend more time looking for the best place.
Bao Casino

That is one of the best casinos in the Australian gambling scene. Bao casino is backed by a long list of powerful game developers. Apart from hundreds of pokies and table games, you can find games like keno and craps. The live dealer section is powered by Evolution Gaming that offers two games of craps. You can also play games that bitcoins can specifically play. If you're a regular player, you might know this top casino.
True Flip Casino
Another popular online casino in Australia is the True Flip casino. True Flip offers a plethora of options to make deposits and withdraw. The choice ranges from bank transfer to bitcoins. The casino has an endless list of software providers and brags about collecting more than 2000 games. Aside from a vast collection of pokies and casino games, the live dealer section is studded with immersive games. Within that
Woo Casino

Woo casino is known for its sleek and compact design. Its uncomplicated approach to gambling games is what catches the fancy of beginners and other gamblers as well. To play craps, you can head over to the live dealer lounge and play the classic craps or First Person Craps. Usually, a newbie player finds this online place one of the best to win.
Playamo Casino

Playamo is a familiar name among the Aussie gamblers. The casino place features a huge variety of games from several top developers. Again, the Playamo live dealer lounge offers two variants of poker from Evolution Games.
CasinoChan

CasinoChan is relatively a new casino place into the online gambling scene. However, with its sleek website and a massive library of games, it has quickly earned a reputation for itself. Head over to the live dealer games, and you will be offered two choices of craps. Players win big in this place.
Pokie Place Casino

The name might suggest that the casino is home to an exclusive collection of pokies. And this holds. But surprisingly, Pokie Place has a stunning variety of table games for players. In total, the casino offers three games of craps. You can find the live versions in the live dealer section available for players.
All the casinos are permitted and regulated by Curacao. And all the games operate on the Random Number Generator. It means the outcomes are fair and random.
How to Choose the Right Casino for Craps
Choosing the right casino can be tricky. While some go for the 'named and famed' ones, the new and emerging casinos offer better bonuses. At such times, if you are a newbie, you may find it arduous to distinguish between the rogue casinos and the genuine ones.
Here is a brief checklist you can refer to and determine if the casino is right or not.
Check the license
For a start, check if the site is fully licensed and monitored by a gaming authority. Mostly, the licensed casinos are less likely to default on payments. They have to adhere to the guidelines provided by the licensing authorities.
Check user ratings and reviews
Dissatisfied users are eager commentators. And they express themselves freely in the comment section. You can hit the search engine for genuine reviews and ratings. Go through multiple reviews before signing up at the casino.
See if the casino offers multiple payment methods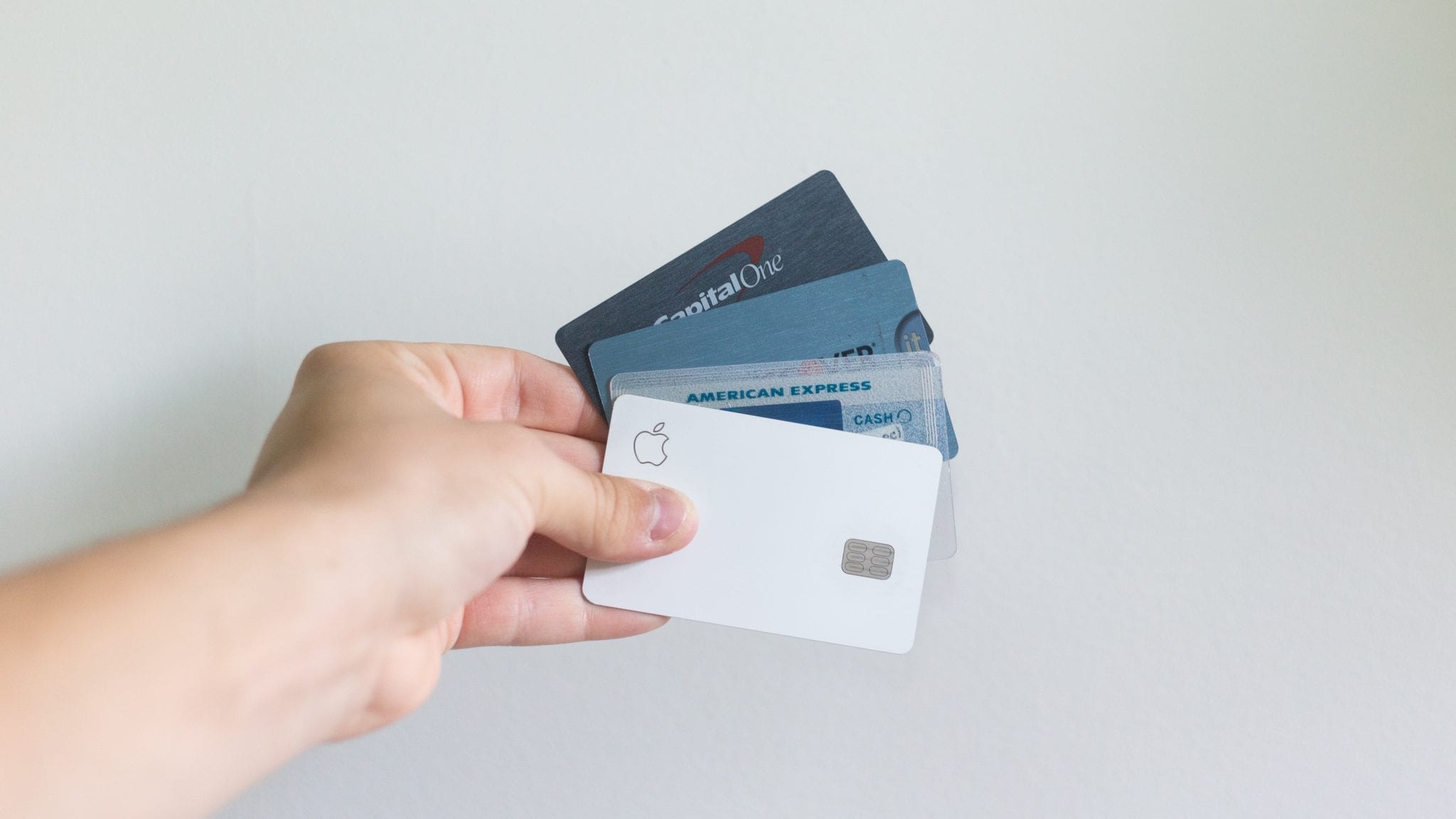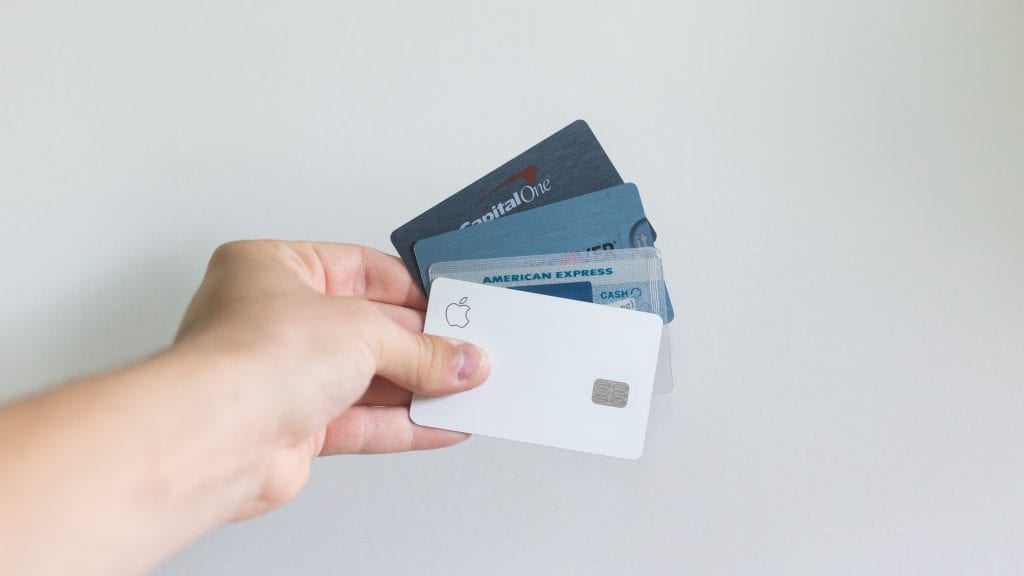 Online payments are quick and convenient. However, sometimes the payments might be stuck or even fail. In such scenarios, multiple payment options come in handy. Further, as a player, keeping the payment and withdrawal method, the same is quite convenient.
Go through the games collection
There are online casinos that offer more than 2000 games from industry-leading providers. There is no point in going for a casino that offers a handful of games in such cases with a low house edge. Further, most of the casino have an immersive live dealer section where you can tell the dealer and talk to them online. Do not go for casinos that don't offer live dealer games. Check the house edge for each game before playing.
Have a look at the gaming providers
Top-notch gaming software providers will back an established casino. Moreover, a casino delivers games from MANY providers. However, an emerging casino may not always feature more than a dozen gaming suppliers.
Determine if the bonuses are worthy or not
Online casinos compete to attract new users with eye-widening bonuses. They offer free spins, no deposit bonuses, deposit bonuses, discounts, bundles, cashback, and other gifts. Some casinos also offer tournaments, weekly bonuses, daily gifts, and much more.
If the chosen casino's bonuses fail to please you, you can always head over to some other casino. Do not settle for less when there is so much variety.
Check out the wagering requirements.
A great bonus is of no use if it has a wagering requirement of 60x. There is no way you can beat those high betting options requirements. Look for bonuses that have reasonable wagers, and you have a fair chance of beating them. Check the house edge of each.
Go through the security measures.
The majority of the casinos will have 128-bit SSL encryption and firewalls. It will make sure that users' financial and personal details are encoded before being transmitted. The casino website will mention the security measures they are taking to protect sensitive data.
A glance at the pending period and payout speed
A reward is not won until it gets reflected in your bank account. A casino should not take more than a week to process the payout. The payment speed partly depends on the payment method you select. Generally, e-wallet and cryptocurrency transactions are processed almost instantly. Card payments and bank transfers take a long while.
Coming to the pending period, it may range from a few hours to 2 days. You can cancel the withdrawal request within this duration and put the amount back into your casino account.
The withdrawal limits are usually capped. For instance, a casino may allow weekly withdrawals of not more than $5000. Keep an eye out for these limits too.