They say that you can never win big at the pokies, and they are a big waste of time and money. Notably, progressive big pokies are not a favourite with many. They are infamous for poor money returns or, sometimes, no returns at all.
But pokie fans will tell you otherwise. Progressive jackpots put up with every use and can rise to an insane amount. So, there are high chances of you becoming a top millionaire with one spin.
Pokie machines are fun to play, and they have low betting requirements. Most of the players in Australia play it to get some low-budget entertainment. And yet, some of the big pokie wins can be credited to pokies. Our list of biggest pokie wins includes players from online as well as brick-and-mortar casinos. 
What are progressive pokies?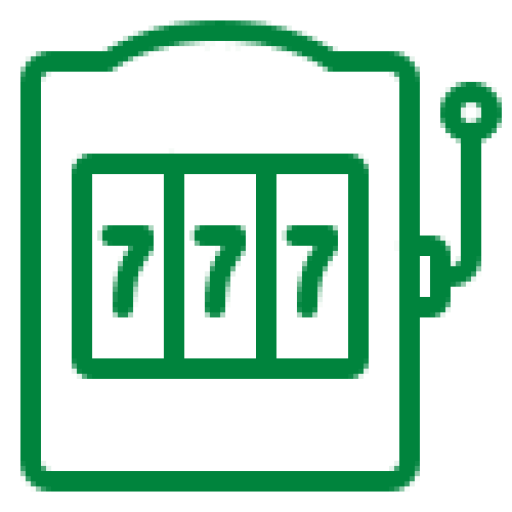 Before we get on some eye-widening pokie wins, let us quickly take a look at what progressive jackpots are. The grand jackpot increases each time someone plays the pokie machine, and nobody wins. Moreover, multiple pokies are clubbed together, which makes the jackpot pile up faster. When someone would win, the pot goes back to the original amount and starts piling up again.
Casino are super thrilling where one can have fun and also big win jackpots at the same time. Below are some of the popular gambling games played in Australia:
Lotto

Scratch tickets

Sports betting

Horse race betting

Online and offline poker

Casino game/s

Pokies
We are going to talk about pokies, more specifically progressive pokie. Pokies are nothing but the term for slot machines in Australia. Casino games on a slot machine are the easiest. It requires zero calculation or strategy if you're new, just pure luck. Pokies are fun to play, and you can even win big while having loads of fun.
The progressive pokie is a type of slot machine where the pot keeps increasing with each spin. There is a fixed jackpot amount in a regular pokie game, and a lucky player will get a massive amount.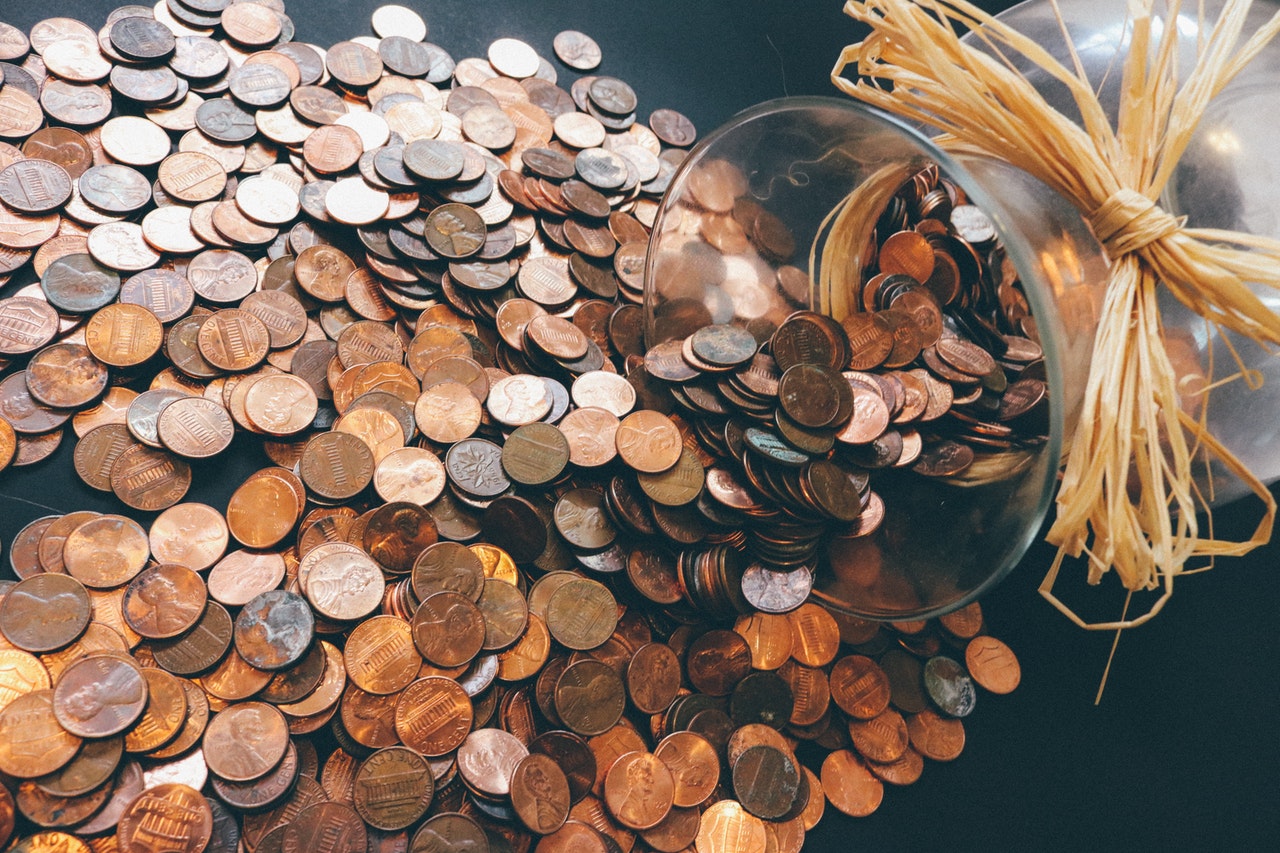 In progressive pokies, the jackpot keeps increasing with each unsuccessful spin. For example, You put a wager and spin the wheel in the pokie. You need to get a match for the symbols to win at pokie. If you don't get the same sign, you don't win the game. But the total amount is affected as a percentage of the player's wager has been added to it. That will keep on going until there is a lucky player who gets the big pokie wins.
When the winner hits the jackpot, the pokie goes back to the original amount, and the cycle will start again. Let's understand more about pokies and how they spin button works.
How Progressive Pokies Work?
Progressive pokie in Australia, or anywhere around the world, follows the same set of basic rules. The more people play it, the larger the jackpot becomes, and finally, one lucky spin by hitting the button determines the recipient of the collective big pokie win. There are three different ways by which the winner of the big pokie is chosen. The first is the unexpected way where a player would get the big bet win after a typical successful spin. The second one is when a particular symbol is on specific paylines. The third method is through a bonus feature.
There is one catch to all this. To be a contender for the collective big win, you must pay the game's maximum wager.
Types of Progressive Pokie Games
There are mainly four types of progressive pokie wins games. They are as follows:
Classic pokies– The classic pokies refer to the traditional slot machine or fruit machine. There are usually three reels in this type of feature, and the pay line is the middle reel. The big win recipient is the one player who gets three identical symbols in the middle reel. This pokie game is simple, and anyone can better understand it with just a few steps. It is the best pokie games to place your bet. You get plenty of free spins if you're new to bet on. You can make the best use of these free spins and make a lot of money.
Video pokies– Video poker games use animation and interactive video. There can be as many as 100 pay lines and 100 ways to win big games like this. Video poker is more complex than classic games. But they are one of the best pokie games to bet on.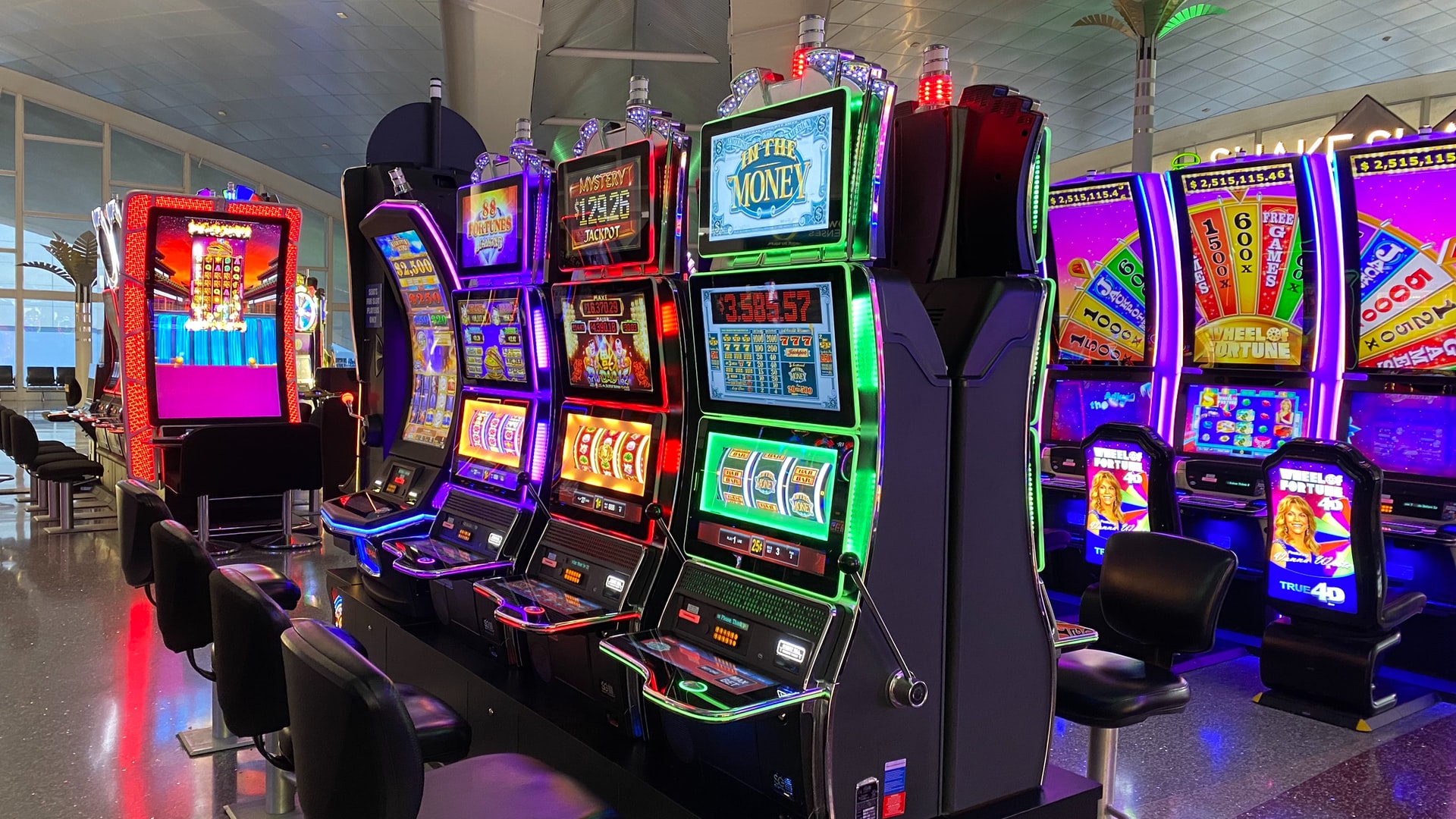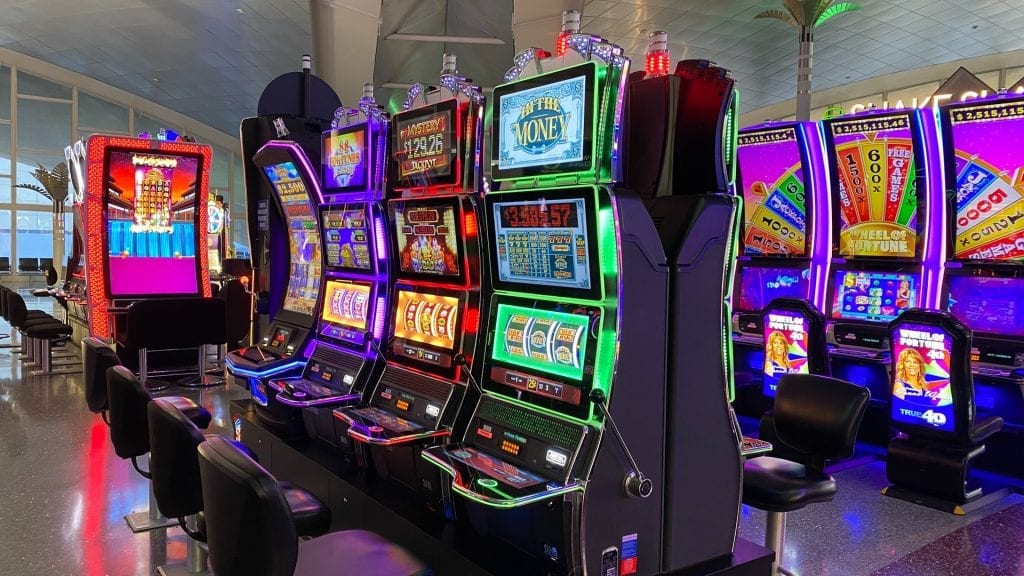 3D pokies– This is another best pokie game to bet on. These pokie plays combine high-end graphics, upbeat soundtracks and animated 3D characters to engage the player. They give a cinema-style experience to the player while they vie for the big pokie win. Many like 3D pokies have come to Australia and around the world.
Mobile pokies– Mobile poker game are played on the phone. They are highly popular as they can be accessed by anybody, anywhere with a mobile device and internet connection. You can hit the big pokie win just about from anywhere. To access online pokies, you need to keep a decent phone with a good feature to place your bet from the best casinos. You get free spins and bonus offers, and features in these casinos.
Is progressive pokie fair?
Yes, progressive poker games are fair, and they have not been designed to loot your money. Progressive pokies in Australia and other places run on RNG or Random Number Generator. The algorithm of RNG generates a sequence of random numbers that nobody can predict. There is no pattern of the numbers they generate. Random Number Generators are tested now and then to make sure that they are as lucky as possible. You have as much chance of getting a big pokie win as any other player. There is no possibility of cheating, and no player gains an advantage. All you need next for the big pokie wins is luck and only luck.
Is it possible to win a major progressive pokie with one single spin?
Yes, it is possible. There are some casinos in Australia and across the world that still have classic pokies. There is no difficulty in the rules of a classic pokie game. There are major three reels, and the centre reel is the winning reel. If you have the same symbol throughout in the centre reel, you get the big pokie win. If lady luck is on your side, you can achieve that with one spin.
On 9th April 2015, a player from the Isle of Man hit the big pokie win of more than 5 million Pound sterling with just one spin.
Now you know how progressive pokies work! Let us better understand some of the impressive pokie wins.
Elmer Sherwin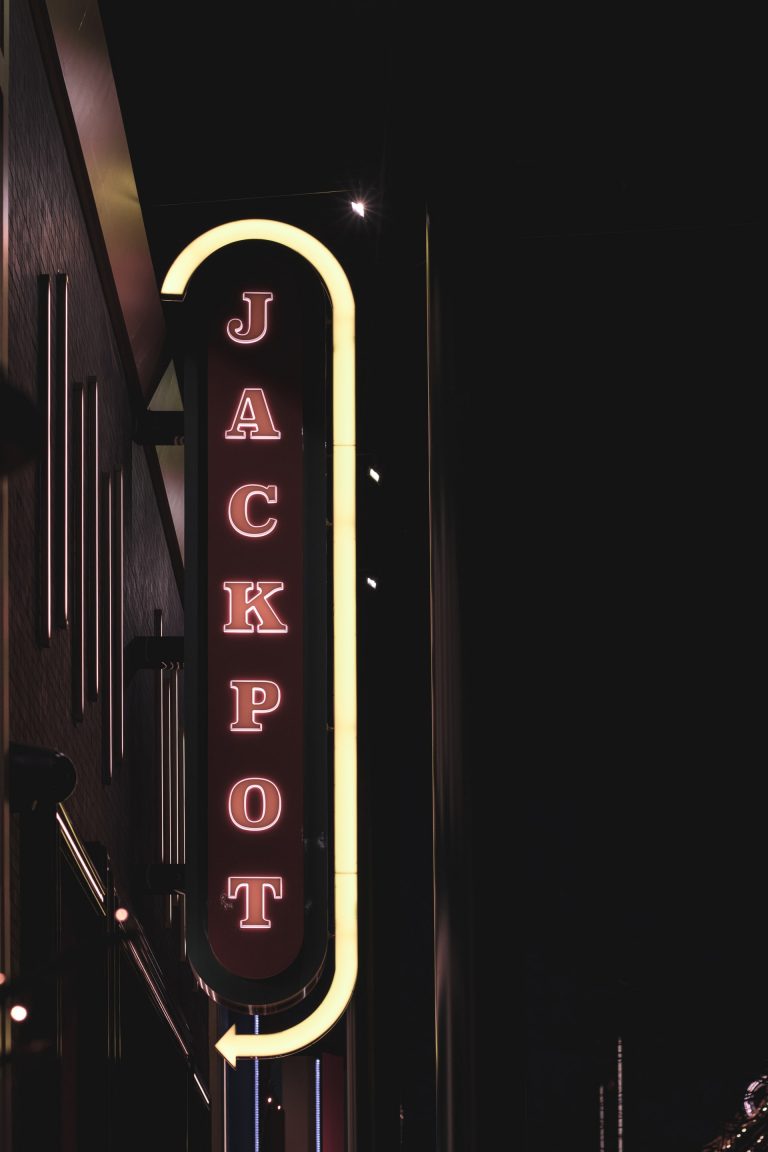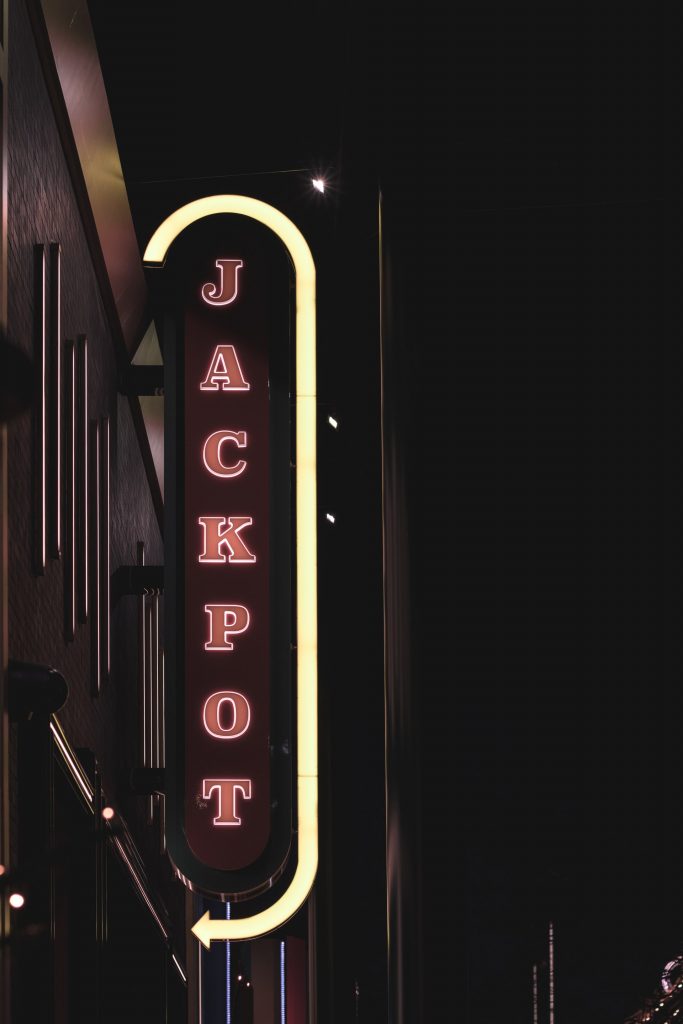 Some of the big pokies win in online casino history have come from Megabucks in Las Vegas. Although the online casino offers progressive jackpots, land-based casinos find larger prizes.
If you have been playing pokies for quite some time, then you might be familiar with the story of Elmer Sherwin. In 1989, Elmer Sherwin won an impressive $4.6 million by playing Megabucks in Las Vegas. A few years later, in 2005, Sherwin hit the jackpot again at the age of 92. This time, the amount was $21.1 million. Sherwin was a generous man, and he donated much of his big winnings to help people and charitable causes.
Jon Heywood
Online progressive pokies started competing with offline casinos and raised their jackpots. They even connected those pokies, making them multiple online pokies. And in 2015, did you know Jon Heywood happened to hit a stunning 13.2 million Euros jackpot on the Mega Moolah pokie machine? And Heywood even could make it to the Guinness World Record for the biggest online pokie win.
The Anonymous Australian Player
Online pokies are no less than offline ones. And the anonymous proved it when he managed to win an impressive $10.4 million (Australian Dollars) on the Dark Knight pokie wins gambling. However, as we know, it has been discontinued owing to some gambling license issues.
Retired Flight attendant 
In 1998, the Megabucks in Las Vegas reached a massive $20 million for the first time. And a retired flight attendant wagered a little more than they wanted to in Palace Station. But as luck would have it, the flight attendant received $27.5 million against their $300 bet! A year after this, the Caesar Palace Megabucks paid out a whopping $21 million from a spin of $10.
Kerry Packer
Yet another big pokie wins was by Kerry Packer. Not all pokie fans visit Las Vegas with the dream of becoming a millionaire. Packer is an Australian billionaire for whom the Vegas trip was just another adventure. in 1997, he made around $20 million to $40 million by playing baccarat and blackjack during journey. There were rumours that he gave the dealer a million in tips. Unfortunately, a few years later, Kerry Packer lost $28 million at a London casino.
The Woman Who Won $680,000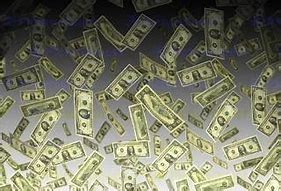 An old woman in her early 60s won $680,000 while playing The Wheel of Fortune at the Palace Station Hotel. Many of us could go out and blow all that money immediately. But the woman kept playing on other Vegas machines. And a few months later, she won a staggering $27 million in the Megabucks jackpot! The bottom line- if you stick around for long enough, you might get lucky!
Amy Nishimura
Amy Nishimura, a resident of Hawaii, visited Vegas frequently for vacations. The 71-year-old woman used to play at the same big pokie wins machine at the Freemont Hotel whenever she was in Vegas. She said that she talked to the machine to give her some luck. During one of her visits, she played for 3 hours and wagered less than $100 and hit a jackpot of nearly 9 million dollars!
John Tippin
John Tippin, a postal worker, hit the Megabucks jackpot in 1996 while he was on vacation to Vegas. You can imagine that the massive $11 million wins changed his life completely! However, in 2001, Tippin published a book describing the aftermath of the Vegas trip experience. The book 'I Did It! My Life After Megabucks' goes on to paint the downside of becoming a millionaire. Tippin penned all his way through isolation and paranoia in the book.
LA Software Engineer
A massive pokie win happened in 2003 at Las Vegas. A Los Angeles based software engineer hit a huge $39.7 million jackpot on the Megabucks machine at Excalibur. The young engineer was just trying to pass some time before a basketball match. This is the biggest pokie wins in casino history. The engineer was paid out in 25 yearly instalments of $1.5 million.
And sometimes luck does not favour you much
And not all the big pokie wins a payout. This happened with Katrina Bookman, who played on a big pokie wins machine at the Resort World Casino. Bookman was showed a winning ticket of a massive $42.9 million!
This might have been the massive casino win ever. But it turned out that the machine had malfunctioned. The pokie machine had a maximum payout of $6500. Katrina Bookman was offered a steak dinner instead!
These were some of the big pokies wins in casino history, along with a funny mishap! Do you think Australian progressive pokies can favour you with a few million dollars? Do not forget to check out some incredible Australian progressive jackpots. Who will know when luck might decide to favour you!