Video poker or sometimes called poker slots, are a newer and easier version of the good old poker. Moreover, games like video poker combines the skills of poker and ease of slots. So, you can determine the outcomes to an extent and also enjoy the simplicity of slots. Video poker is actually a mixture of two casino games. These casino games are poker and pokies. It effectively joins the rules of poker with the mechanics of slot machines.
Did you know? That strategy can influence the results of video poker. Popularly, this strategy is known as the "optimal video poker strategy." Along with that, this video poker guide also discusses some advantages of video poker!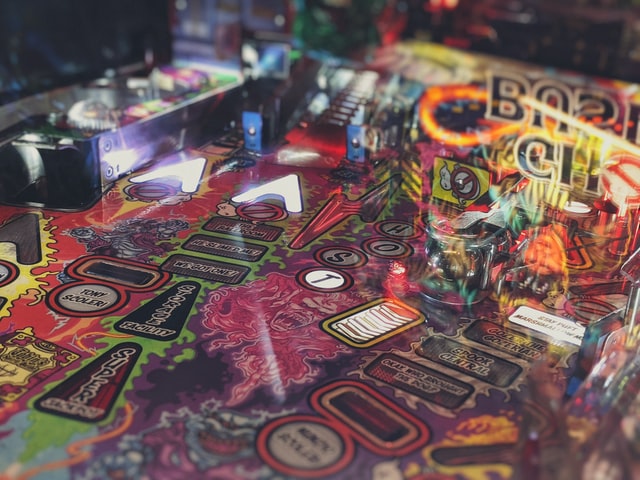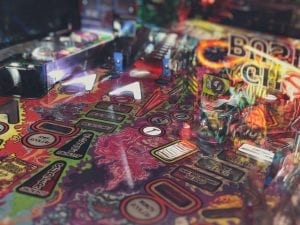 Optimal Video Poker Strategy & More!
There is nothing called the best video poker strategy. Since luck plays a substantial part in the game, no video poker strategy can guarantee wins every time. A strategy at most will increase your chances of winning. You should keep in mind this point when you play video poker.
The house has a negligible edge.
Yes, video poker is popular because it has a lower house edge and offers a chance to win enormous jackpots.
Additionally, the house really has a minimal advantage in video poker. You may not believe it at first, but video poker is an exception. Regardless of the type you choose to play, the right video poker strategy, some skills, knowledge, and a stroke of luck are enough for video poker players. There are different video poker games, but all of them have a low house edge.
Keep in mind that you are playing in video poker machines, so you are playing against a bot and not humans. This makes playing slightly easier.
Know the rules (so you know what you are doing)
If you think video poker is challenging to master, like classic poker, then you are wrong. Video poker has many variations, like Jacks or Better video poker, Wild Deuces, and more. But they share the same five-card draw mechanics used in poker hands.
Here is a quick rundown of the process
Deposit your money, place the bet.

After you press the play button, you are randomly dealt 5 cards. This makes a poker hand.

From these five, you can keep the good ones and dismiss the rest.

Other cards replace the dismissed ones. You can replace cards once per hand.
Your wins rely upon the final poker hand. They can be flush, straight, royal flush, 3 of a kind, 4 of a kind and more. Additionally, you should always check the paytable before playing. The paytable tells you what hand pays what. The poker hands are stated in the paytable, and you will win coins as per your final poker hand.
Check out the paytables and choose smartly.
When you can know your expected return, then why not check them out? Video poker has a paytable that lets you peek into your expected return per hand. So, always glance at it and choose those games that offer the best returns. A good online casino has different video poker games, so you will not lack in choice.
The paytable can help you determine what returns a player gets and give an idea about the house edge. Of course, you should go for the games with a high RTP and less house edge to maximize your winnings.
Each variant demands a different video poker strategy.
Even though all the variants of video poker are based on the five-card draw, they all demand different strategies. Yes, you will need a different design for Deuces Wild because your Crazy 8s strategy won't work.
If you do not want to get into each variant's details, you should do your homework on Jacks or Better. It is the most common variant of video poker, and you will easily spot it on all the online casinos. Although it offers relatively lower returns, it is undoubtedly more exciting and rewarding. Most of the variant games are based on Jacks or Better.
You can get strategy charts to help you in games like video poker. You can get these strategy charts in a land-based casino or download them from the internet.
Take it slow!
Like slot machines, video poker can be addictive and end up cutting your bankroll quite quickly. As it is a quick and straightforward game, it might seem appealing to push the buttons quickly. But this is where most of the players go wrong.
Firstly, playing a slower hand will trim down your hourly losses considerably. You are certainly in no hurry to finish your bankroll.
Secondly, going slow means, you should consider each hand slowly and think each one through. Choosing the right cards to keep goes a long way in strengthening your hand. This is a crucial step that might make or mar your fortune. So, think carefully before you discard any cards.
And lastly, playing many hands actually reduces your likelihood to win. Meanwhile, fewer hands increase your chances of hitting a royal flush and add up a substantial win.
The goal here is to stretch your game time, reduce your losses, and maximize your winning chances.
Do not miss out on bonuses!
The casino is a competitive business. And casinos have smart ways to keep the gamblers hooked to their casino. So, keep an eye out for any promotional offers, discounts, and free stuff.
By claiming these bonuses and offers, you stand a greater chance of winning! You should definitely check the bonuses on video poker. Also, you can ask the live chat if they have anything special for you!
Avoid the kicker!
Many players falsely believe that retaining a kicker might save the day. But this is seldom the case. Keeping a kicker will not boost your chances of winning. Especially, you should stay away from kickers when you are playing Jacks or Better.
Video Poker Pay Tables
Video poker pay tables are charts that tell you how much you win in a particular poker game. Your return in a poker game is dependent on four factors.
First is the card combination in your final hand. The second is the number of coins you have bet on (you can bet a maximum of five coins), the third is the number of coins you receive for each winning hand and the corresponding gambled coins, and the fourth is the denomination of that machine. 
Suppose a video poker paytable shows:
Winning Combination Full House
9 1
18 2
27 3
36 4
45 5
It means, after getting a Full House in your final hand in the game, you will receive 9,18,27,36 and 45 coins for betting 1,2,3,4 and 5 coins, respectively. If that machine's denomination is $50 per coin, your returns can be calculated by multiplying the cash you have won by 50.
For Example, you bet two coins and get a full house in the final hand. You receive 18 coins, and your returns in real money are $50 x 18= $900. You had bet $50 x 2 = $100. So, your profit is $900-$100= $800.
The payout of 1 coin in this paytable for the winning hand is nine coins.
Types of Pay Tables
 There are several variations of the classic video poker games, and with each variation, there comes the paytable. But all pay tables are based on the following two types:
The Jacks or Better PayTable
The coin payout for one betted coin for a Royal Flush hand is 250 coins in jacks or better paytable. This mathematics is followed till the 4th betted coin in that card combination. This means the coin payouts for betting 2,3 and 4 coins are 2 x250 =500, 3x 250=750 and 4 x 250= 1000 coins respectively. 
The 5th betted coin in a Royal Flush combination follows one coin=800 coin rule. If you had betted five coins and got a Royal Flush in your final hand, your coin payout would be 5 x 800= 4000 coins instead of 5 x 250= 1250 coins.
Video poker players refer to this table by a shorthand system consisting of the coin payouts of 1 betted coin of the Full House and Flush card combinations. For Example, if betting one coin gives nine coins in Full House and six coins in Flush, that paytable will be referred to by a prefix of "9/6". So the game using this table is called "9/6 Jacks or Better."
This shorthand system is used to refer to all pay tables.
You can get the highest payout percentage from this paytable, 99.54% at 9/6, and the lowest payout percentage is 95% at 6/5.  
The Deuces Wild PayTable
The Royal Flush payouts in this paytable follow the same rules as the Jacks or Better paytable. It is referred to by a shorthand system that includes one coin bet payouts of all the combinations except the first two (Royal Flush and 4 Deuces).
The lowest payout percentage of this table is 94.82% at 25/15/10/4/3/2. The highest payout percentage is 100.76% at 25/15/9/5/3/2.
It is the only paytable where the player can negate the house edge.
Video Poker Betting
Betting in video poker is pretty simple and straightforward. You start by buying credits or coins. If one coin is $1, you get ten coins at $10. Then:
You choose the right game and the right paytable among the video poker machines. Then you start to play video poker.

You insert the desired coins in the machine and press "deal." The RNG deals with five random cards to you.

You change or hold cards as per the cards you've got and your strategy.

After you have got a winning combination, the machine gives you the corresponding coins.

You convert those coins into real money at the machine's denomination rate.
Video Poker Strategy
The Jacks or Better game is the most popular video poker game, and almost all video poker variants are based on that game. So, we will look at the strategy for Jacks or Better here. Once you grasp this basic strategy, it will become easier to play most of the video poker games:
When you have four cards that could make a Straight or a Flush combination, hold the four cards and draw one card.

When you have three cards of a Royal Flush combination, keep the three and draw the rest

If you get a pair among your cards (a pair of Jacks or other), hold them and draw an additional three

If you have no pairs, hold a card that is equal to or higher than the value of Jacks

If you have got the worst hand- no combinations, no pairs, no cards equal to or higher than Jacks- draw all the five cards
The main trick is that if you have three or more cards to a winning combination, hold and draw the rest until you get lucky. This is one of the best video poker tips.
Types of Video Poker Games
There are mainly four types of casino video poker games. They are Jacks or Better, Deuces Wild, Double Bonus and Double Double Bonus. Let us learn about each one of them in detail.
Jacks or Better
Jacks or Better video poker is a popular type of video poker game, and almost all the other poker games are a variation of this. You win this game if you have a final hand consisting of a pair of Jacks, at least. The "better" refer to cards that are equal to Jacks or higher in value, like Kings, Queens and Aces. One of the best ways of spending time at a casino is by playing Jacks or Better video poker.
Deuces Wild
In Deuces Wild, all the 2s of every suit are wild cards. It means, if you get a 2 in this game, you can exchange it with any card in the deck (as it is a wild card). Similarly, if you have multiple 2s, you can substitute all of them. The maximum return percentage in this game is over 100%. Thus, you can beat the house edge in this game.
Double Bonus 
In this game, you receive a bonus if your final hand consists of 4 Aces. This game is a variation of Jacks or Better. This version of the game has low payouts for lower card combinations. You can beat the house edge in this game as well.
Double Double Bonus
It is another variation of the Jacks or Better game. This game gives you a bonus if your final hand contains any 4-of-a-kind. The house edge can easily be defeated in this game.
Video Poker Tips
Keep these tips in mind while playing video poker:
Play within your means. Do not bet more than you can afford. Also, play only those games and variants which you understand and are comfortable with. This should be your basic video poker strategy: not to play beyond your means.

Opt for the highest bet, especially in progressive jackpots. But make sure the highest bet is within your budget. Progressive jackpots can give you a lot of money.

Avoid games with wild cards in them as payouts for big hands are generally lowered in such games. 

Make the most of casino freebies. Casinos offer many bonuses on casino games. Do not miss out on them.

Choose video poker machines carefully.

Learn about the hands and their rankings.

Try to play at a 9/6 Jacks or Better table every time. They have the best odds.
Differences Between Online and Offline Video Poker
Earlier, you could play video poker only in brick-and-mortar casinos. At present, you can play online video poker on your computers, mobiles and tablets thanks to digitalization. Following are the main differences between playing video poker offline and online:
It is easier to deposit and withdraw in an online casino than in a land-based casino. You visit a video poker website, make an account, deposit money in that account and play. Then you withdraw your returns to your bank account anytime you like. All this with just a few clicks. It cannot be the same with offline poker.

You get privacy when you play at an online casino. There are many people at a time in a physical casino who does not afford privacy. Sometimes you need a quiet place to think and execute your strategies.

It is easier and cheaper to select games in online video poker. It allows the player to sift through many games and hence many variations. It makes playing enjoyable.
Video Poker Terms and Meaning
Following are the terms and their meanings that you will come across while playing video poker:
Aces and Eights– A 4-of-a-kind hand made up of either Aces or 8s. The payout is higher with this winning combination.
Ace-High– It's a situation where the player has no card pairs or does not have a good card combination but has an Ace.
Action: The act of betting on a particular video poker machine is known as action.
Boat: It is a word used by poker players to refer to a full house card combination. A full house card combination consists of a 3-of-a-kind and a pair.
Bonus Poker: Bonus Poker is a type of video poker game. In this type, card combinations containing certain four-of-a-kind receive higher payouts. But the payouts on other card combinations are lower than usual to compensate for the bonus.
Credits: The money you have in a video poker machine is known as credits.
Coins: Video poker machines refer to money by coins. One coin is worth a certain amount of real money. The worth of that individual coin depends from machine to machine. For Example, if you are playing on a $10 machine, then the value of one coin in that machine is $10.
Denomination: Denomination of a video poker machine says the value of an individual coin in that machine. Some machines allow players to change the denomination.
Deuces Wild: Deuce Wild is a type of video poker game. Here, a deuce is a wild card that can be substituted with another card to make the best possible card combination.
Double Bonus Poker: This is a variation of Bonus Poker. Here, if you get a four-of-a-kind card combination consisting of either Aces, 2s or 3s, you get a high return.
Double Double Bonus Poker– Another variation of Bonus Poker. A player gets a kicker, and that will pay double on particular four-of-a-kind card combinations. 
Draw: Players can change the initial cards in video poker. This activity is called a draw. A player can change any one card or all the cards to achieve a winning combination. Once a player draws, the new card combination becomes the final hand, and that hand will be tallied with the paytable. 
Face Card– Jacks, Kings and Queens are known as face cards.
Four-of-a-Kind – It is a card combination where four out of the five cards have the same rank—for Example, a card combination consists of four 8s and an Ace. Four-of-a-kind cards usually bear high rewards in most video poker games.
Full House– A card combination consists of a three-of-a-kind and a pair—for Example, three 2s and a pair of Kings. This card combination is also known as a boat.
Full Pay Machine: It is a video poker machine that has got the highest return percentage. They have the best odds. Whenever you play video poker, play at a full pay machine. The high returns of a full pay machine will turn your gaming session into a profitable venture.
Flush– A combination of cards that belong to the same suit. For Example, 5,8,4,2 and 7 and all the cards are Hearts.
Hand: A hand can refer to many aspects of a video poker game. It can refer to the five cards that a player has at any point while playing. It can also refer to winning card combinations like full house or Flush. The time between placing the first bet and final payout also goes by the name of hand.
Hold– After a player has been dealt with the initial five cards, that player can choose to keep certain cards and change the others. The cards that the player chooses to keep are on hold while the other cards are substituted with new ones.
House Edge: The advantage that a casino owner has over the players. It ensures that the casino owner always wins in the long run. But video poker games are some of the most player-friendly games in a casino. If you play according to strategy, you can get a 100% return.
Inside straight– An inside straight is a card combination where the cards would have been in progressive or regressive ranks, if not for one of the middle cards—for Example, a card combination of 2,3,8,5 and 6 or a 6,5,8,3,2.
Jacks or Better: It is the most popular game type in video poker. It is easy to understand and is a good starting point for beginners.
Joker– The decks in some machines have 53 cards instead of the regular 52 cards. This extra is usually a joker. A joker is a wild card which the player can substitute for any card in the deck. That increases the chance of a player achieving a winning card combination.
Kickers– These are cards that have not been included in the winning combination. Kickers have value only in the Double Bonus poker game. It is useless in other games.
Max Bet: The maximum bet that a player can bet in a video poker machine. The max number of coins in a video poker machine is five coins. So, the maximum bet in a machine is that machine's denomination multiplied by 5.
Min Bet: The minimum bet that the player has to place to play video poker. The minimum number of coins in a video poker machine is 1. So, the minimum bet is a machine's denomination multiplied by 1.
Multi-hand: There is a multi-hand option in most video poker games. In this option, the player can play with multiple hands at once. Once the first hand of cards is dealt, the player chooses the ones to hold. These held cards are kept the same in successive hands while the other cards are changed. The altered cards come from separate decks in different hands.
Odds: The percentage chance of an expected outcome is known as odds. If a player guesses a particular outcome and the odd percentage of that outcome is high, it means there are high chances of that outcome.
Optimal Strategy: A course of action that a player takes after considering the hand, odds, paytable and return percentage. It is the best course of action a player can take while playing video poker. It is a safe course of action that allows you to win without going bust.
Outside Straight– A hand that would have in progressive or regressive ranks, not for the cards on either side. For Example, a card combination that goes 3,4,5,6 and 7. This combination needs a two at the front, or the seven changed to 8 to make a straight.
Paint– Another name for face cards. Face cards are Jacks. Kings and Queens.
Pat Hand: A card combination that cannot be improved no matter how many cards you substitute. 
Pay Table: A table shown on the video poker screen tells the amount you will win when you hit a particular win combination with your bet. 
Payback Percentage: It's the percentage of returns that a player can expect in the long run from a video poker game. Your payback percentage depends on how well or badly you play video poker.
Payout- The amount of money won after playing a hand. Video poker machines do not play with real money, and even the payout is also not in real money. It is in coins which you have to convert to real money. For Example, you are playing in a quarter machine, and you receive 1000 coins, then your payout in real money is 1000 x 0.25 cents = $2.5.
Perfect Strategy: A course of action that ensures maximum return percentage for the player. It is a mix of optimum strategy, skill, a little bit of daring and luck.
Progressive Video Poker: A variant of video poker where the jackpot amount (Royal Flush win) is increased with each hand played. The player who gets Royal Flush by betting five coins wins the collective amount.
Quads– Another word of four-of-a-kind. An example of a four-of-a-kind card combination is 3,3,3,3 and an Ace.
Random Number Generator: RNG is an algorithm used by video poker machines to deal cards to the player. The RNG ensures that the cards dealt are as random as possible so that players and casino owners cannot predict what the dealt cards will be.
 Rank: The value of a card is known as rank. Ranks are printed at the corner of the cards.
Royal Flush: It's the ultimate winning combination that bears the jackpot amount. A royal flush is an Ace, a King, a Queen, a Jack and a 10 in the same suit. The odds of getting a royal flush is 1 in 40,000.
Return percentage: The returns you can expect from a particular card combination and the corresponding bet. 
Straight– A hand whose cards are in progressive or regressive ranks. For Example, 5,6,7,8 and 9 or 9,8,7,6 and 5.
Flush Straight– In a Flush Straight hand, the cards belong to the same suit and are in progressive or regressive ranks. For Example, 5,6,7,8 and 9, and all the cards are spades. This hand is also known as Straight Flush.
Strategy Chart– A chart sold by casino gift shops with video poker games' strategies printed on them. A handy item for a beginner. The strategy chart is usually printed on a card. You can also download strategy charts from the internet.
Tens or Better: It's a variant of video poker where the lowest payout is for a hand that has a pair of 10s.
Two-of-a-Kind: A card combination in which two cards out of five are of the same rank.
Three-of-a-Kind: A card combination where three of the five cards are of the same rank. For example, 5,5,5,6 and 7. It also goes by the name of trips.
Two pairs: A card combination that has two pairs out of the five cards. For Example, 2,2,3,3 and 8.
Wild Card– A card that can be substituted with any card in the deck. 
Winning Hand: It's a hand that has cards that make any one of the winning combinations. 
So, these was our quick video poker tips. Apart from this, video poker is mostly played on online casinos, and the fact that you can remain anonymous in a game is a big relief. Unlike classic poker, video poker players do not have to worry about showing off their skills at a full table in front of their colleagues, bosses, or people in general. Nobody will comment on your gameplay. You can enjoy your video poker in solitude!