Video pokers enjoy as much popularity as pokies. However, video pokers enjoy special attention from competitive players who take it up as a challenge. Whereas, some players like to bring some skills to their game rather than relying on pure luck. If you want to play video poker, find here top hidden secrets of video poker game that will make your game more fun!
10 Hidden Secrets Play of Video Poker Game
1. Video Poker is better than pokies
Why? Because pokie machines are known to have lower RTP rates, and it was proved by some studies (especially, the offline pokie machines pay backless). Pokie fans either turn to online pokies or look for loose machines. The online pokies offer as much as 98% RTP, but video pokers have a way to even beat that.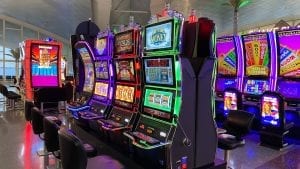 If you master video poker, you can find even up to 101% RTP, which is more than what baccarat and blackjack offer. Experienced gamblers or players prefer playing table games to pokies at any given time. But owing to the low house edge, video poker offers a more favourable RTP.
2. The rules of video poker enable several payback percentages
You will find that identical games of video pokers might even have very different pay-backs. This may sound like pokie machines, but unlike pokies, there are no loose video poker machines. Moreover, video pokers disclose their payback rates. So, it is always smarter to go through the payouts for a flush and full house before you begin playing. The 9-6 Jacks or Better pays better than its 8-5 counterparts.
3. Not all video pokers are actually video pokers (one of the fascinating hidden video poker secrets)
Yes, some casinos have pokie machines dressed up as video poker games. You will usually find this kind of "video poker" machines at travel casinos. These pull tab video poker, and they are Class II gaming machines. Bingo games determine the Class II outcomes over a network. The "entertainment" display can be confused for a video poker game. Meanwhile, Class III games give out non-progressive results randomly at one.
4. You will lose faster at a Multiplay Video Poker
It is better not to opt for multi-hand poker because you are more likely to fumble and make one costly mistake as many players do. Every hand in a multi-play game is dealt with from a different deck. But rarely a player knows these hidden secrets of video poker – the random numbers for the first are common across all the games.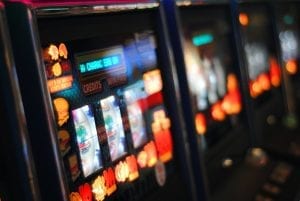 This means, if you win a single hand, you win all the 100 hands. Similarly, if players lose play once, they lose all the hands in one go. After the initial hand, every game operates using its own random numbers. It is like playing on 100 machines at once and betting on all of them in one go. Obviously, at this rate, you are likely to exhaust your bankroll faster.
5. Use strategy card/s the right way
Use of this strategy is especially important for players who have not used a strategy card before and one of the hidden secrets of video poker. You just have to remember these three key points while using strategy card/s –
Payoff rankings do not determine the strategy like probabilities of draws do.
Ensure that you hold the 3 or 4-card hand that goes with the top strategy.
Use a suitable strategy for every game. Mostly, beginners tend to mix and match strategies for different games.
6. The draw probabilities do Not change
Even if you are just starting, then it would take a while to realize that all hands do not deal down from a single shuffle. The probability of each hand is exactly the same, i.e., each card's chances of showing up are the same. Unlike the 6-card shoe of Blackjack, video poker is played from a single deck that keeps shuffling for each round.
7. Volatility differs from one video poker game to the other
Explaining volatility in strictly technical terms can be difficult. But in simpler terms, you can think of volatility as how frequently a game will payout a huge prize. This is one of those hidden secrets of video poker that a few players are aware of.
Video poker game with high volatility pay-out larger amounts irregularly to the players during games. They are risky, and Double Bonus will be an ideal example of such games.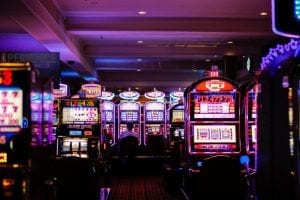 In contrast, the low volatility machines pay out small prizes frequently. The less volatile games seldom pay out hefty prizes. Comparatively, the risk is lower in this. Jacks or Better can be considered a low volatility game.
8. Promotions are good for you; grab them!
If you wish to be a pro gambler, learn how to make good use of promotions. Casinos regularly offer bonuses or promotions like odd-hour promos, free spins, free games, or extra playing time. You can use promotions on a new game and learn that game. Or you could take full advantage of the bonus on a game that you have mastered.
Promotions do not guarantee that you will win, but they indeed give you some extra playtime. This is good for saving your bankroll and gives you a slightly better chance of winning.
9. Learn from your history, and play better.
This does not mean you should keep immaculate records of each game and try to figure out future outcomes. Because this is illogical. Video poker outcomes are randomly determined, and your detailed logs will not help you gain an edge.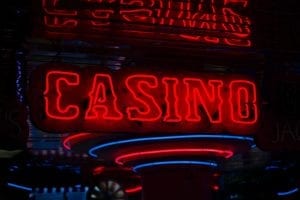 Instead, you can analyze your game and try to make more calculated choices. This will help you develop and improve your strategy.
10. There are no "hot" machines
Video poker machines are not loose, and the game demands some skills. Unlike pokie machines, video poker is completely unpredictable. The outcomes are highly random, making it impossible to determine if the machine is "hot." The video poker machines just offer a better payback than the pokies.
These hidden secrets of video poker are meant to make players aware of how video pokers work. These pointers will make sure you have a good game and make informed decisions!
Jacks or Better
If you're a fan of video poker, you would have definitely heard about Jack or better because that's the first form of video poker and the most popular type of all. When you have the best hand, you win the game. That's when you have a pair of jacks with you. Here, the dealer deals five cards, and you need to choose which card you will hold on to and which you'll discard. When you have the best hand, you win. If you're totally new to this game, you need to be aware of these below terms:
Royal Flush: This hand is when you have the highest card/s. You win big with this. You're in for a big payout if you have Q, K, J, A, and 10.
Straight Flush: When you have cards of the same suit in a sequence, it is a straight flush. It's a combination of flush and straight.
Inside straight: Imagine you have four cards, and if adding one card in between makes it a sequence, it is an inside straight. While outside straight is when you can make it a series by adding on either end, with inside straight, you just have one chance.
Two of a Kind: It's when you have two cards of the same kind—example: Two 5's.
Three of a Kind: Three cards of the same kind, such as when you have three 4's.
Two Pair: It's when you have cards of two pairs—Ex: Two 3's and Two 5's.
Flush: It's a flush when you get cards of the same suit. 5,8, K, Q of Hearts is a flush.
Straight: When you have five cards in succession, it's straight. Example: 4,5,6,7,and 8 make a series.
Outside straight: A card added on either end of four cards, which makes a straight is an outside straight.
Jacks or Better is also known as Draw poker and similar to five-card draw poker. If you already know this variant of poker, Jacks or better is easier to play and is a lot more fun. Though it is the oldest form of poker, it is popular and available in many online casinos. You don't have to go hunting for a casino anymore—play Jacks or better with a tap of your fingers online.
You need to place a wager at the start, and you lead when you have a pair of Jacks in your hand.
It's very much similar to five-card draw poker, where you decide to keep five cards and replace the rest. In the end, depending on the what you're left with, you get a fat payout or go home with nothing.
Video Poker Machines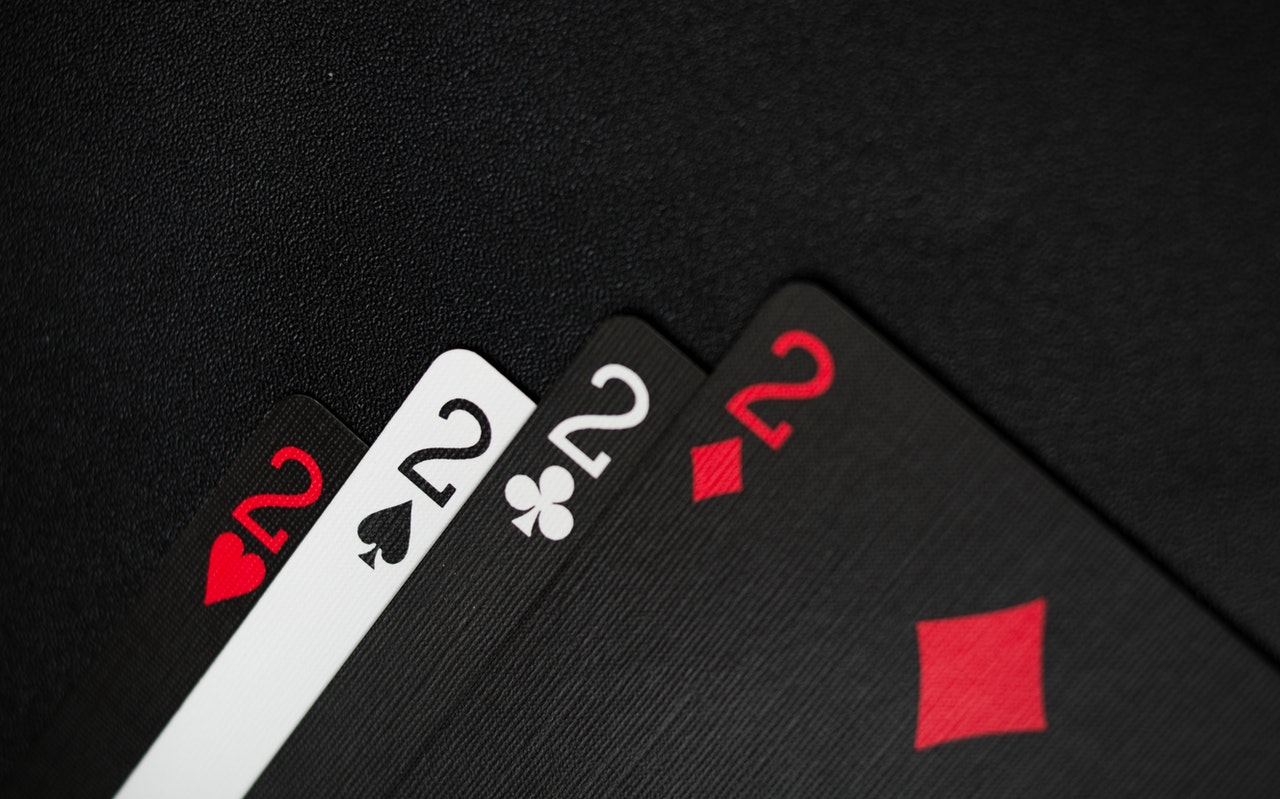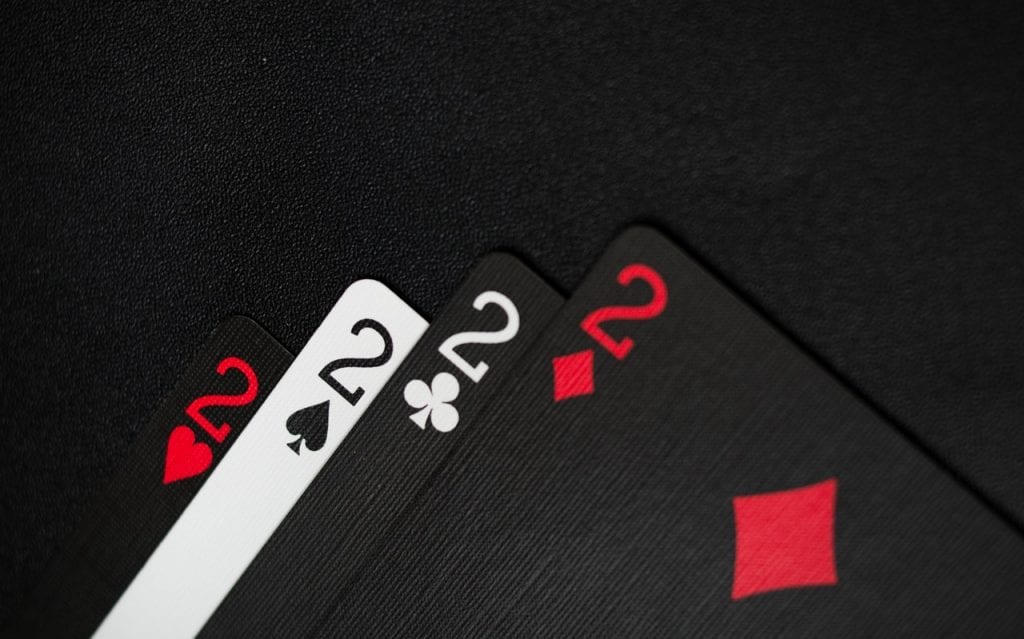 Find out how to play video poker games? Is it similar to slot machines? Let's find out here.
You will find that Video poker machines offer over a hundred variants of video poker games. It requires using the right strategy more than luck for winning at video poker, unlike slot machines.
Speaking of slot machines, though they are super easy to play, winning is based on pure luck. The most popular variant of video poker is Jacks or better. A video poker player plays against the machine rather than with other players.
How to play video poker?
Player will get to choose from hundreds of video poker variants on trusted casino sites. Though there will be slight changes in how the games are played, the basic strategy remains the same. Find below how to play video poker at casinos if you're new to this game.
First, you need to decide how much you're wagering and the coin's value before you start playing. The video poker machine will have a "deal" button and a "hold" button. On hitting the deal button, you get five cards on the screen.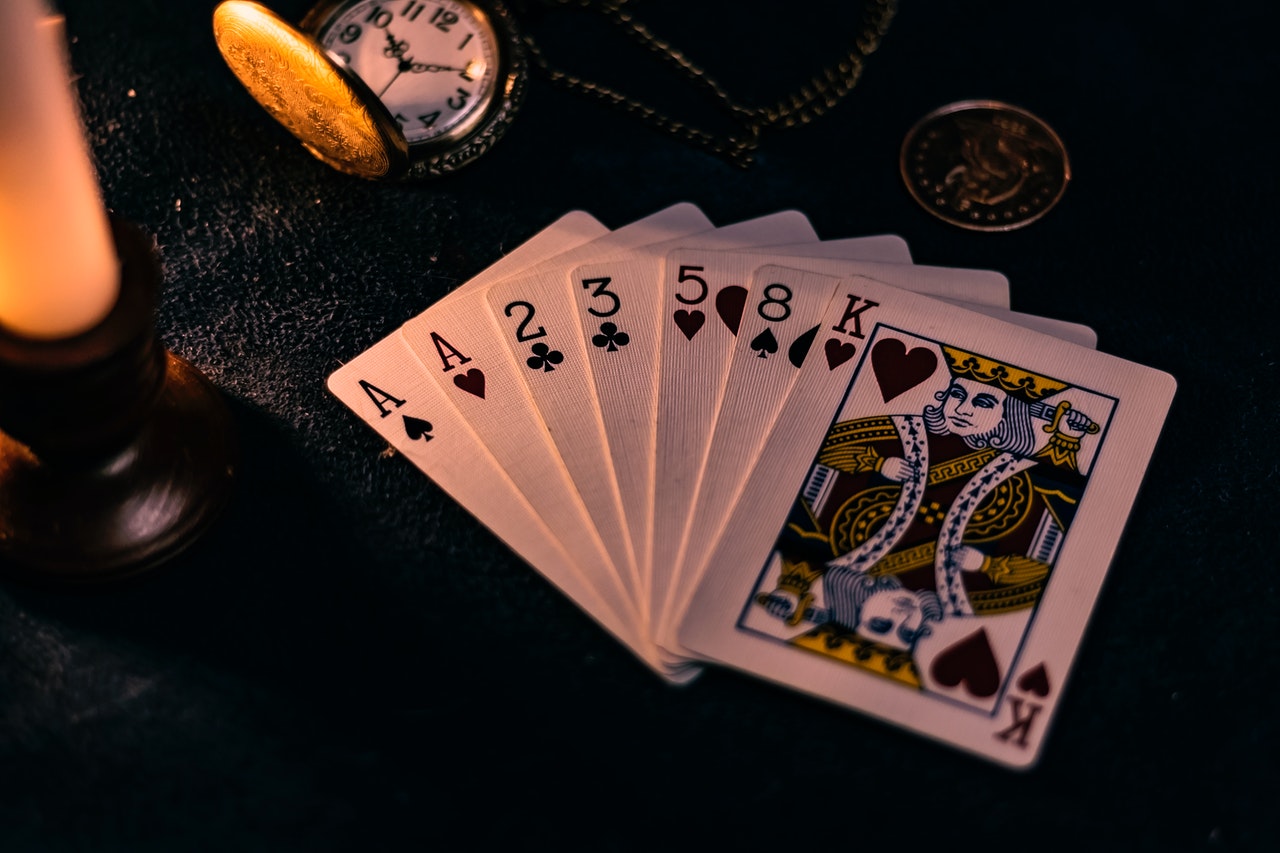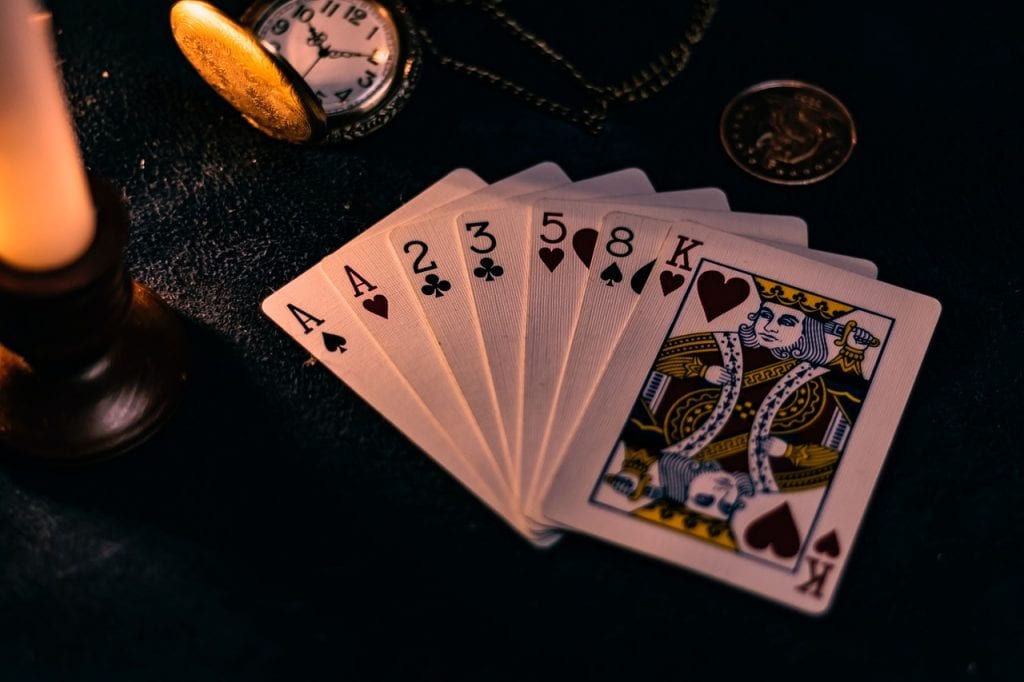 You can choose to hold the cards of your choice and discard the rest. You need to select the best possible poker hand for a huge payout. Once you have the desired cards, press the draw button to get new ones on the row.
Try to bring the best possible poker hand to win the game. Check the paytable before playing in any online casino. Based on the paytable, get paid by strategizing and making the best hand in video poker.
Video Poker Pay Table
The main differentiating factor in video poker is its paytable. Since it's based on the 52 decks, the pay-table is nothing but a table that displays the payout for each poker hand. The better your poker hand, the higher is the payout. In some online casinos, you get a higher payout when you have a lower hand.
So, before player heads out to play video poker, check out the pay-table. Generally, 9/5 Jacks or better has a lower pay-out percentage than the 9/6 Jacks or better.
Slot Machines/Pokies vs. Video Poker
Even though these two games are machine-based, you don't need to know any strategy to win at slots. But with video poker, applying the right strategy is crucial to winning the game. Video poker has a lower house edge and slot machines house edge depends on the number of paylines.
Here are some key differences between video poker and slot machines:
The first and foremost thing is that video poker is all about strategy while pokies are based on pure luck.
Though pokies is a game of luck, the progressive jackpots offer massive payouts compared to a video poker game.
You earn a higher payback with video poker than pokies. In pokies, you just need to wait for luck to favour you, so you either win big or go home with nothing. But, with video poker games, you at least earn minimal payback for playing the game.
If you want to have a fun Friday night-time at casinos without many efforts, playing pokies help you relax since you don't need to apply any tactics to win the game.
Video Poker Machine: Tips to Win at Video Poker
Now that we've seen the basic terms and rules to play video poker, here are some tips to win at video poker.
1. Play at progressive video poker
Progressive video poker is the best as it helps win big. Here, the money gets accumulated every time you play video poker games and you have higher chances of getting a massive payout. Always go for progressive poker machines than the regular ones.
2. Apply the right strategy
We now know that unlike pokies, video poker is all about strategy. Applying the right play-strategy is key to winning the game. You cannot rely on lady luck for this. Understand the game well, practice and then start betting. The more you practice, the better your chances of winning when you play video poker.
3. Check the Paytable
Knowing the paytable helps. Always ensure you check the paytable before you play. It helps you with your payouts so that you can play where the house edge is minimal. Certain games have a higher house edge, so checking the pay-table before you play and choose the game that helps.
4. Play responsibly
Responsible gambling is crucial while playing video poker. You need to set a minimal budget and a time frame before the game to ensure you don't end up losing all your money. Another essential thing to keep in mind is not to make moves based on gambler's fallacy.
Video Poker Mistakes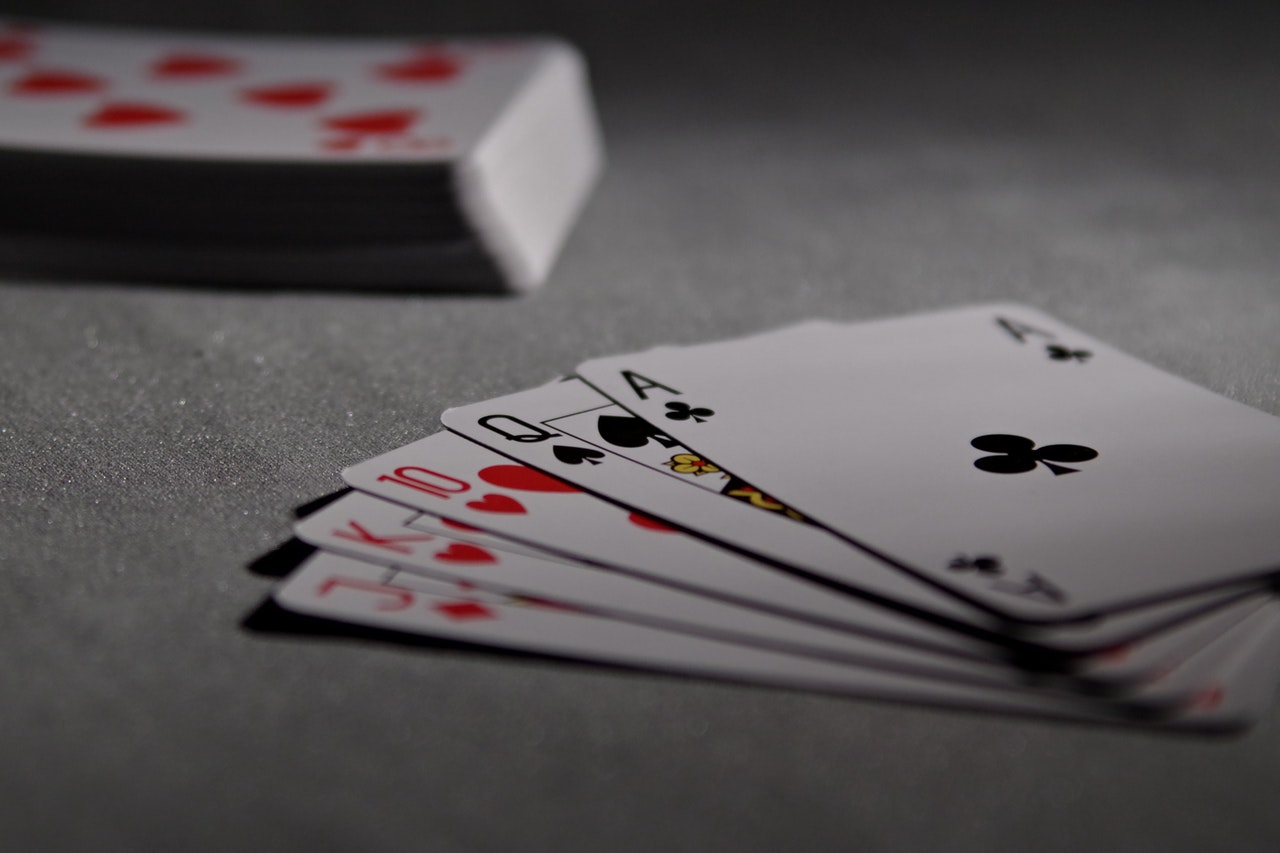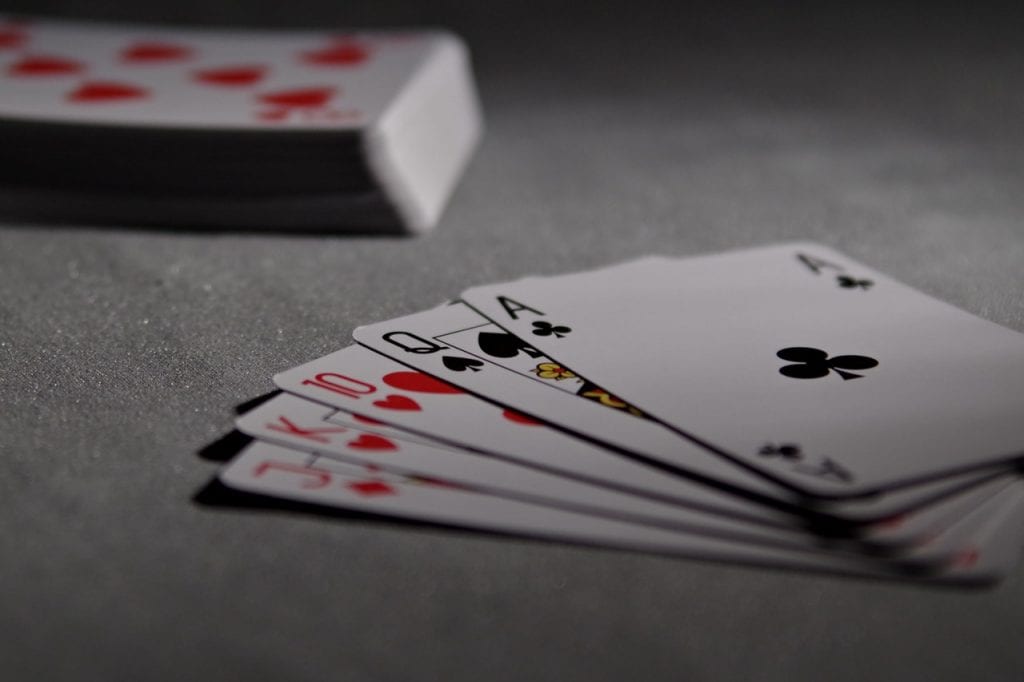 Now that you know the tips and tricks to win at video poker, here are common mistakes to avoid if you're a novice at this game. Players over the years have lost huge jackpots due to the following mistakes:
1. Not checking the paytable
Paytable is where you get to know the payout percentages for every video poker games. Some games have a higher house edge. This means you will get a minimum payout while a major part of your winnings goes to the casino. Never do the mistake of not checking the paytable before playing any video poker games.
2. Not knowing the rules
Video poker is not like pokies where you spin the wheel and hit a jackpot. It's purely based on strategy. You need to know the rules well enough to make the right move. Video poker players assume it's easy to win the game and start out without knowing the rules. As someone new to video poker, always know the rules before hitting the 'deal' button.
3. Fear of risking
You should know that higher risk always leads to better returns. As novice, you can start betting with a small amount but as you progress, when you fear risking, don't dream of going home with that fat paycheck. Not that you should always risk your money and bet on everything that comes your way, but you should know when to take that big leap.
4. Playing the game without practising
Just because you know the rules doesn't make you a pro. Practice can only make you an expert. Even though video poker is an easy game where getting a royal flush helps you win big, it's not as easy as it seems. You should know the tactics and the rules to win at it. And for that, you really need to know how to practice. Check out websites where you get to practice a couple of times without wagering with real money. Practice till you understand how it works and then starts placing the bet with real money.
5. Playing the game without practising
Just because you're aware of the rules doesn't make you a pro. Practice can only make you an expert. Though video poker is an easy game where getting a royal flush helps you win big, it's not as easy as it seems. You should be cognizance of the tactics and the rules to win at it. And for that, you need to practice. Check out websites where you get to practice a couple of times without wagering with real money. Practice till you understand how it works and then starts placing the bet with real money.
6. Steering clear of progressive machines
Progressive video poker machines are the best to play at. And if you avoid playing on progressive machines, you're missing out on a huge jackpot without a doubt. Progressive machines are where your money gets accumulated with each round where you get a large payout in the end due to that. It's way better than regular ones where you get a meagre amount every time you win. So, never stick to one type while gambling. Experiment and know which offers the best.
7. Zero Limit on Money
Gambling can be really exciting at times even for the best players. Every time you win a game, you earn hundreds of dollars straight into your account. But, you should understand that there is a limit to gambling. Even all Video poker players should set a limit on how much you'll be betting per day and stick to it.
While setting a limit is easy, sticking to it is what matters. Most players lose a lot in a single day by having zero limits on how much they bet at a time. Never do that mistake and lose all your money while gambling. However, many players make this mistake in order to play better and attempting to be victorious at casinos.
Final Thoughts
That's all about video poker machine secrets & tips to use, and the mistakes to avoid that most players make. If you're a rookie, be sure you use these tips and let us know if it helped you winning or not. For seasoned experts, make sure you're not making the mistakes mentioned here.