Payment Methods for Australian Online Casinos
The world of online gambling has become increasingly popular in Australia, with numerous players seeking the most convenient and secure way to deposit and withdraw funds at their go-to online casinos. Selecting the right payment method plays a significant role in the user's experience, as it dictates the speed, ease, and safety of their transactions. This article aims to provide an overview of the most popular payment methods available at Australian online casinos, along with their respective advantages and limitations.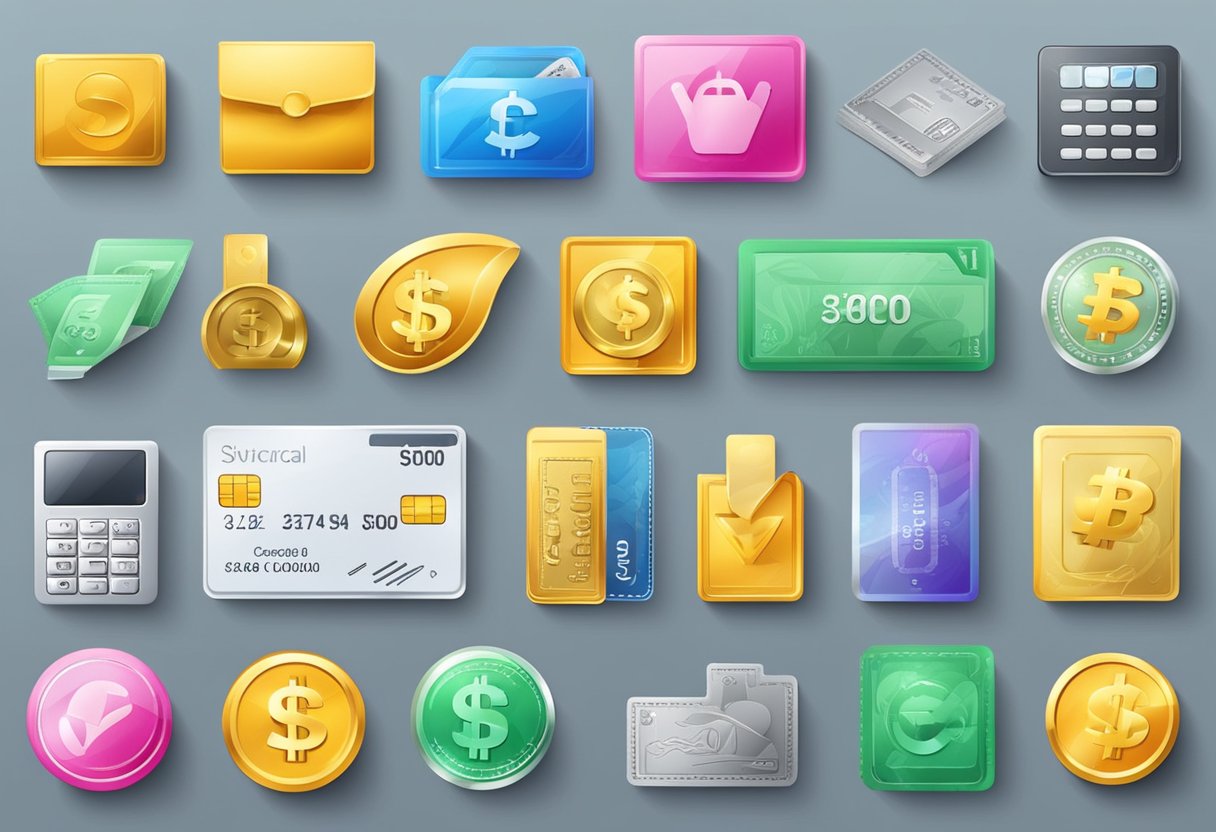 Understanding the various casino payment methods available to Australian players is crucial to determining which one suits their particular gaming preferences and requirements. From e-wallets and bank cards to fast banking options and even cryptocurrencies, the landscape of online casino banking has evolved significantly over the years. As the industry continues to expand, players must stay informed about the latest trends and developments to make the most out of their online gambling experience.
Key Takeaways
Australian online casinos offer various payment methods, including e-wallets, bank cards, and cryptocurrencies.
Understanding different payment options is essential for selecting the most convenient and secure method for each player.
Players should consider factors such as processing times, fees, security measures, and compatibility with mobile devices before choosing their preferred casino payment method.
Understanding Casino Payment Methods
When it comes to online casino payment methods in Australia, players have a wide range of options to choose from, providing convenience and security when making transactions. This section will explain various casino payment methods, focusing on deposits and withdrawals, as well as discussing potential transaction fees.
Deposits
Depositing money into an Australian online casino is often a simple and quick process. Players can usually opt for one of these common methods:
Debit Cards: One of the most widely used payment methods, including Visa Debit and Mastercard. Debit cards allow users to immediately transfer funds from their bank accounts to their casino accounts, often with no transaction fees.
E-Wallets: Digital wallets such as PayPal, Skrill, and Neteller provide a secure and fast way to deposit money. These platforms typically have minimal transaction fees and can be easily set up.
Prepaid Cards and Vouchers: Options like Paysafe come with a predetermined amount loaded onto the card, allowing the players to control their spending and maintain anonymity.
Cryptocurrencies: These digital currencies, such as Bitcoin and Ethereum, are becoming more popular for their enhanced security and potentially lower fees.
Withdrawals
Withdrawing winnings from an Australian online casino typically consists of similar methods as deposits, though there may be variations depending on the casino's policies. Common withdrawal methods include:
Debit Cards: Players can usually transfer winnings directly to their bank accounts using Visa Debit or Mastercard. This process may take a few business days and occasionally has associated fees.
E-Wallets: E-wallets like PayPal, Skrill, and Neteller usually offer fast withdrawals with minimal fees. However, some casinos may have withdrawal limits when using these methods, so it's essential to check their terms and conditions.
Bank Transfers: Although they may take longer compared to other methods, bank transfers are a secure way to receive winnings. The fees and processing times for bank transfers depend on the individual bank and country.
It's important for players to familiarize themselves with the available casino payment methods and any associated fees or limits to ensure a seamless gaming experience. By understanding these options, players can confidently navigate deposits and withdrawals at Australian online casinos.
Popular Australian Casino Payment Options
Visa Debit Card
Visa Cards are widely accepted and a popular choice for Australian online casino players. This payment method allows for instant deposits and relatively quick withdrawals. Additionally, Visa Debit Cards typically provide customers with strong security measures and fraud protection.
MasterCard
Like Visa Cards, MasterCard is another well-known and secure payment option for Aussies. Players can conveniently use their MasterCard debit and credit cards for making deposits and, in some cases, withdrawals. However, some Australian online casinos may not support MasterCard for withdrawals, so it is essential to check beforehand.
PayID
PayID is a relatively new digital payment service that links a user's bank account with their email address or phone number. This method allows for fast and secure transactions at participating online casinos without disclosing sensitive bank account information.
E-Wallets
E-wallets are becoming increasingly popular among Australian casino players due to their convenience and security. Some notable e-wallet options include PayPal, Neteller, Skrill, and EcoPayz. These e-wallets act as a digital intermediary between the player and the casino, allowing for quick and easy transactions without the need to share sensitive financial information.
Prepaid Cards
Prepaid cards are an attractive option for players who wish to control and limit their gambling expenditure. This payment method enables players to deposit a predefined amount onto the card and use it seamlessly at the online casino. Notable prepaid cards include Upay Card and EntroPay.
PaySafeCard
PaySafeCard is a popular choice for players seeking an easy-to-use and secure prepaid card option. Users can purchase these cards with a predetermined value at various retailers and then use the card's unique PIN to make deposits at their preferred online casino. However, PaySafeCard cannot be used for withdrawals.
Bank Transfers
Bank transfers remain a traditional and reliable payment method for Australian online casinos. This option allows players to transfer funds directly from their bank account to the casino, providing a secure method of transferring larger amounts of money. However, one downside is that bank transfers can take a little longer to process compared to other methods.
PayPal
PayPal is a widely used e-wallet in Australia and is accepted at numerous online casinos. Known for its security and convenience, PayPal permits players to make quick deposits and withdrawals without disclosing their financial information.
NeoSurf
NeoSurf is another well-known prepaid card option for Australian online casino players. It works in a similar way to PaySafeCard, allowing players to purchase cards with a predetermined value and use the unique PIN to make deposits. However, NeoSurf cannot be used for withdrawals, so players will need an alternative method for cashing out their winnings.
Cryptocurrency Payments at Casinos
Cryptocurrencies have emerged as one of the popular payment option for Australian online casinos. These digital currencies offer a secure, fast, and hassle-free way to deposit and withdraw funds. In this section, we will discuss three of the widely-used cryptocurrencies in the online gambling industry: Bitcoin, Ethereum, and Tether (USDT).
Bitcoin
Bitcoin is the most well-known and widely accepted cryptocurrency in online casinos. Its decentralised nature provides a sense of security and privacy for the users. Many Australian online casinos accept bitcoin as a preferred payment method. One such casino is Neospin, which offers various bitcoin payment options for its players. To use bitcoin at an online casino, players need a bitcoin wallet to store and manage their digital assets. Some of the notable benefits of using bitcoin in online casinos include:
Secure and anonymous transactions
Fast deposit and withdrawal times
Reduced transaction costs
Ethereum
Ethereum is another popular cryptocurrency that is being embraced by many online casinos in Australia. It operates on a platform that enables the creation of smart contracts, adding an extra layer of security to transactions. Similar to bitcoin, players need an Ethereum wallet to store and manage their Ether (ETH) tokens. Ethereum's advantages at online casinos are:
Highly secure transactions due to smart contract feature
Faster transaction confirmation times compared to Bitcoin
Lower transaction fees
Tether (USDT)
Tether (USDT) is a stablecoin pegged to the US dollar, which means its value remains constant. This unique feature makes it appealing for players who wish to avoid fluctuations in the value of their digital assets. Many Australian casinos have started to accept Tether as a payment method, offering a stable and secure way to deposit and withdraw funds. To use Tether, players need a cryptocurrency wallet that supports USDT. The main benefits of using Tether in online casinos include:
Stable value, avoiding fluctuations in cryptocurrency markets
Faster processing times
Lower transaction fees compared to traditional payment methods
In conclusion, cryptocurrencies such as Bitcoin, Ethereum, and Tether have become increasingly popular in Australian online casinos. They offer numerous advantages, including security, anonymity, and cost-effectiveness. Players should consider using a cryptocurrency wallet compatible with their chosen digital asset to ensure a smooth and enjoyable gaming experience.
Processing Times and Fees
When exploring payment methods at Australian online casinos, an essential aspect to consider are the processing times and fees associated with each transaction. It is vital for players to have access to speedy deposits and withdrawals, as well as understanding any associated costs for using a particular payment method.
Fees: Different payment methods may incur varying transaction fees. For instance, some e-wallets and cryptocurrencies offer lower fees compared to credit cards and bank transfers. The majority of Australian online casinos do not charge a fee for deposits, but withdrawals may come with a small fee depending on the chosen payment method.
Processing Times: The speed of deposit and withdrawal transactions is crucial for online casino players. Instant deposits are commonly provided across most payment methods. Credit cards and e-wallets usually offer the fastest processing times for withdrawals, with funds being transferred within a few hours or up to 3 days. Bank transfers and cheques may take longer, often between 3 to 5 business days.
Fast Withdrawals: Several Australian online casinos pride themselves on offering quick and hassle-free withdrawals. Fast withdrawal options, such as e-wallets and certain cryptocurrencies, enable players to access their winnings more swiftly than traditional methods.
To summarise, it is essential for players to carefully review the processing times and fees associated with the available payment options at Australian online casinos. Ensuring swift deposit and withdrawal times can enhance the overall gaming experience, while keeping an eye on transaction fees also helps players manage their funds more efficiently.
Security Measures and Verification
Australian online casinos pride themselves on providing robust security measures and efficient verification processes to ensure a safe gaming environment for all players. One of the most common security measures employed by these platforms is SSL encryption. This technology encrypts sensitive data, such as login credentials and banking information, providing an additional layer of protection for players' personal information.
The verification process is equally important for maintaining the integrity of the casino and upholding anti-money laundering (AML) regulations. Typically, when a player signs up for an online casino, they will be asked to provide identification (ID). This ID may consist of government-issued documents, such as passports or driving licenses, and helps to confirm the individual's age, citizenship, and residential status.
In the context of payment methods, third-party options have become increasingly popular among Australian players. These options, such as e-wallets and fast bank transfers, offer additional privacy compared to traditional payment methods like debit or credit cards. Many third-party payment providers have stringent security protocols in place to protect users' information and funds. These protocols may entail authentication methods like two-factor authentication (2FA), complex passwords, and monitoring transactions for any suspicious activity.
When selecting a safe online payment method, it's crucial to choose one that has a reputable status and is widely accepted by the industry. Some of the top online casino payment methods available in Australia include e-wallets (such as Neteller, Skrill, and PayPal), bank cards (debit cards, prepaid cards), and third-party bank transfer services. By using these reliable and secure payment options, you can feel confident knowing that your funds and personal information are protected.
In conclusion, the security measures and verification processes employed by Australian online casinos ensure a safe gaming environment for players. By combining tech-savvy solutions like SSL encryption with thorough ID checks and secure third-party payment providers, online casinos are taking all necessary steps to uphold player privacy and protect sensitive information. So, while engaging in the excitement of iGaming, players can rest assured that their online gaming experience is safeguarded from potential risks.
Using Mobile Payments at Online Casinos
Mobile payments have become a popular option for Australian online casino players as they offer a convenient, secure, and efficient way to fund their casino accounts. Among the widely adopted mobile payment methods are Mobile Pay, Apple Pay, and Google Pay.
Mobile Pay is a versatile method that allows users to make transactions using their mobile phone balance or monthly bill. It is an excellent choice for those who prefer not to share their bank or card details online. Many Australian online casinos offer Mobile Pay as a deposit option, making it easy for players to add funds to their accounts and start playing their favourite games.
Apple Pay is another widely adopted mobile payment method popular among Australian online casino players. It is available for iPhone, iPad, and Apple Watch users, allowing them to make secure, contactless payments using their devices. Apple Pay is supported by various Australian online casinos, ensuring that users can fund their accounts quickly, securely, and with ease. To use Apple Pay, players need to have an eligible device and a supported card from a participating bank.
Google Pay is a mobile payment alternative for Android users, enabling them to make secure, contactless transactions with their smartphones. Australian online casinos supporting Google Pay offer a seamless deposit experience, allowing players to fund their accounts without sharing sensitive bank or card information. Setting up Google Pay is straightforward, requiring a compatible device and a supported card from the player's bank.
In summary, mobile payments provide a convenient and secure way for Australian online casino players to fund their accounts. With options like Mobile Pay, Apple Pay, and Google Pay, players can choose their preferred method that matches their device and banking preferences, ensuring an enjoyable online gaming experience with confidence and ease.
Other Casino Payment Options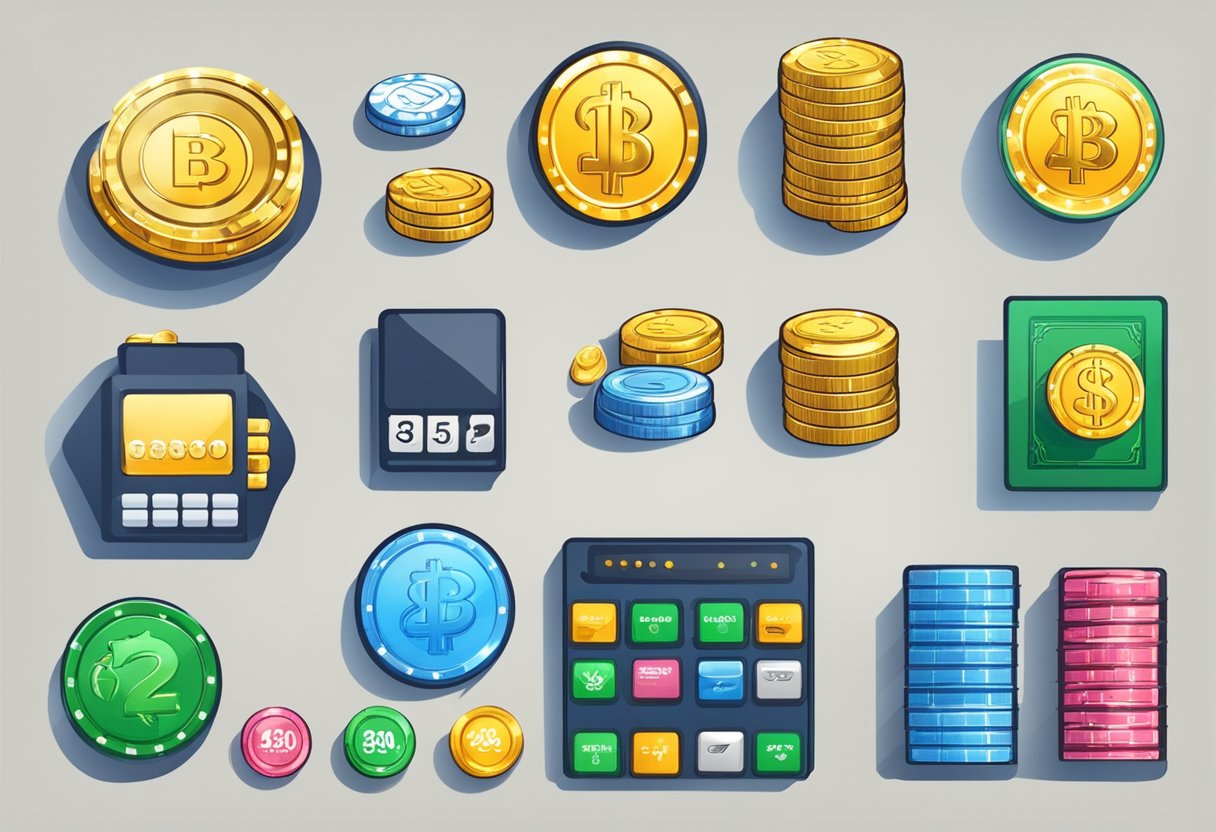 In addition to popular payment methods like credit cards and e-wallets, Australian online casinos also offer a range of other options for making deposits and withdrawals. One such option is American Express, a widely accepted credit card that can be used in many online casinos. Although not as common as Visa or MasterCard, American Express is still a reliable choice and offers added security features for its users.
Virtual banks are another alternative that can be used for making transactions at online casinos. These banks operate entirely online and offer suitable banking services for casino players. They are known for providing a secure and straightforward way to transfer funds without needing to disclose sensitive banking information.
Wire transfers may also be used for depositing and withdrawing funds at Australian online casinos. This method involves transferring funds directly from a player's bank account to the casino's account. While wire transfers can take a bit longer to process than other options, they remain a safe and reliable choice for players who prefer to use their bank account.
Finally, Visa Debit cards are another popular option for making payments at online casinos. Similar to credit cards, Visa Debit cards are widely accepted and provide the same level of security as their credit counterparts. The main difference is that funds are directly debited from the cardholder's bank account, making it a suitable choice for those who prefer not to use credit.
In summary, Australian online casinos offer a variety of payment options suited to different player preferences. From widely-known methods like credit cards to alternative options like wire transfers and virtual banks, players can be confident in choosing a method that best fits their needs.
Choosing the Right Casino Payment Method
When it comes to online gambling in Australia, players have a wide range of casino payment options available to them. Selecting the right payment method is crucial, as it can have a significant impact on the convenience, speed, and security of transactions. Factors such as fees, processing times, and ease of use will help determine the most suitable banking method for each player.
Convenience is a key element when selecting casino payment methods. Players should opt for payment options that allow them to quickly and easily deposit funds into their casino account. Similarly, it's essential to choose a withdrawal method that enables seamless and efficient access to winnings. Many casinos provide a variety of convenient payment options, such as credit cards, e-wallets, and even cryptocurrencies, to cater to diverse player preferences.
One important aspect to consider is the range of payment options available at a specific casino. A broad selection of casino payment methods allows players to select the most suitable choice for their personal preferences and financial capabilities. It's essential to research each casino's banking options before signing up to ensure they align with individual requirements and expectations.
Another factor to consider is the security of each payment method. Online casinos in Australia typically prioritize the safety of their players and implement advanced security measures to protect financial transactions. It's vital to verify that a chosen banking method maintains robust security protocols to safeguard sensitive data and minimize the risk of fraud or unauthorized access to funds.
In conclusion, it's essential to carefully weigh the pros and cons of various casino payment options, considering factors such as convenience, variety, and security. By doing so, players can ensure they make informed decisions when selecting the most suitable banking method for their online gambling experience.
Games and Bonuses
Australian online casinos offer a wide variety of games, catering to the diverse preferences of players. Pokies, or slot machines, are extremely popular among Aussie players and are available in numerous themes and variations. Players can enjoy classic 3-reel pokies, modern 5-reel video slots, and even progressive jackpot pokies that offer the chance of life-changing wins.
Table games are another popular choice in Australian online casinos. Players can find traditional favourites such as blackjack, roulette, and baccarat, as well as newer additions like casino poker and craps. Many online casinos also offer live dealers, creating an immersive gaming experience that replicates the atmosphere of a land-based casino.
Casino Bonuses and promotions are a key aspect of online casinos in Australia, and they are designed to attract and retain players. Free spins are a common bonus offered for pokies, allowing players to spin the reels without using their own funds, increasing the potential for winning. Additionally, welcome bonuses and reload bonuses often provide match-deposit offers, in which the casino matches a certain percentage of the player's deposit. These bonuses can significantly boost a player's bankroll and extend their gameplay.
Some online casinos also offer unique bonuses for specific games, such as free bets for table games or extra spins for specific pokies. Players should always read the terms and conditions associated with a bonus to understand any applicable wagering requirements and game restrictions before accepting any offers.
In conclusion, Australian online casinos provide a vast array of games and generous bonuses, ensuring that players can enjoy a thrilling and rewarding gaming experience. From the excitement of pokies to the strategic gameplay of table games, there is something for every style of player.
Frequently Asked Questions
What secure options are available for transactions at Australian online casinos?
There are several secure payment methods available for transactions at Australian online casinos, including eWallets, debit and credit cards, prepaid cards, bank wire transfers, and instant banking. Security and privacy are top priorities for these casinos, and they ensure that transactions are protected through encryption and other security measures.
Which payment methods offer instant deposits in Australian online casinos?
Instant deposits are available with many payment methods in Australian online casinos, such as credit and debit cards (Visa and Mastercard), eWallets (PayPal, Neteller, Skrill), prepaid cards (Neosurf), and instant banking options. To ensure a smooth and instant deposit, ensure that your preferred payment method has enough funds and follow the casino's guidelines.
Are credit cards widely accepted at Australian online casinos?
Yes, credit cards are widely accepted at Australian online casinos. Visa and Mastercard are popular choices for making secure deposits and withdrawals at these casinos. However, it is essential to ensure that your specific card is accepted at the casino you're planning to play at, as some casinos may have restrictions or preferences regarding specific card types.
What e-wallet options can be used for online casino transactions in Australia?
Australian online casinos support various e-wallet options, including PayPal, Neteller, and Skrill, to facilitate secure and convenient deposits and withdrawals. E-wallets provide an additional layer of security, allowing players to store funds and use them for online transactions without disclosing their banking details.
Do Australian online casinos support cryptocurrencies as a payment option?
Cryptocurrencies are gaining popularity in the online gambling industry, and some Australian online casinos accept them as a payment option. Bitcoin is the most common cryptocurrency used for transactions at these casinos, but other currencies like Ethereum and Litecoin may also be accepted depending on the casino.
Is POLi commonly used for deposits and withdrawals in Australian online casinos?
POLi is a popular online payment method in Australia, and many online casinos accept it for deposits and withdrawals. It provides secure transactions without requiring users to share personal data or card information, making it a popular choice for online casino players in Australia. However, it's essential to check if your chosen casino supports POLi before relying on it for transactions.