If you think that betting on a vivid spinning wheel is the easiest thing in the world, you might be mistaken. One can agree that roulette is undoubtedly simpler than baccarat and blackjack, but a strategy might help you win big. The luck element is dominant in roulette, but it would be wise to keep a few tricks up your sleeve.
How to play online roulette games?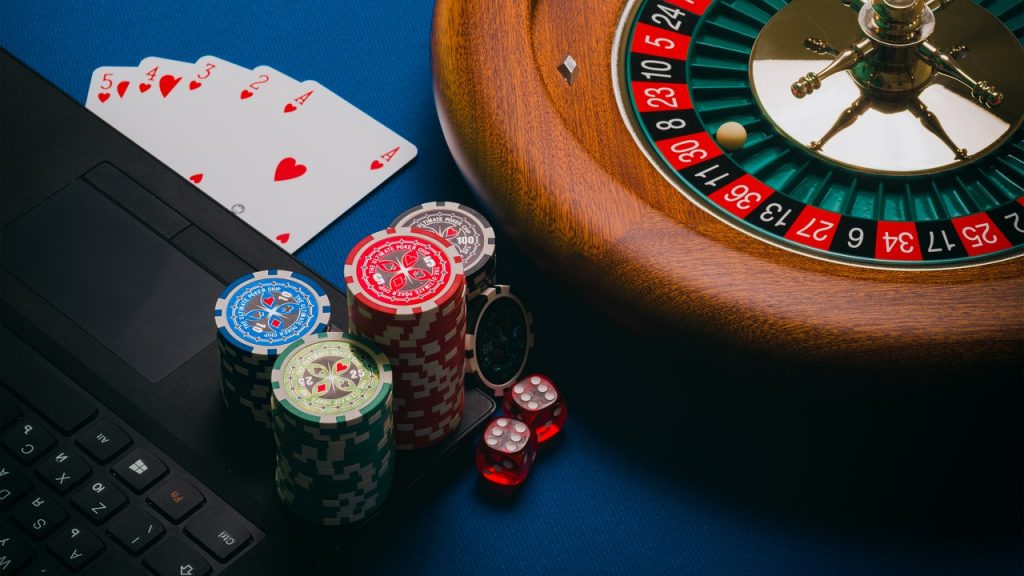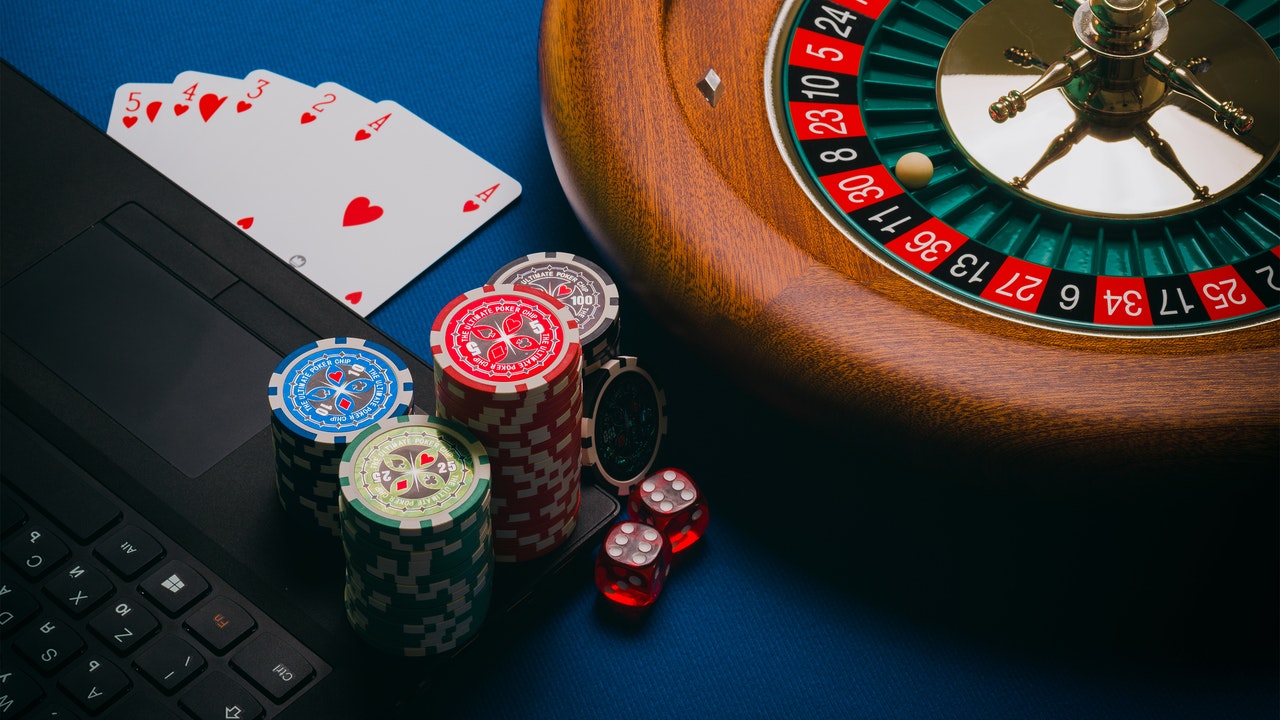 The rules of online roulette games are simple, and the gameplay is pretty straightforward. The roulette board is the most important part of the gameplay, and players need to understand it to grasp the game's concept. Following is a typical roulette table:
In the above table, numbers 1 to 36 are put in a 3 x 12 grid. Each of the numbers has either a red or black background. Other boxes are surrounding the grid and the words or numbers written in them.
Note
There is a difference between American and European roulette tables. American roulette games use a table that has two zero spots (0 and 00). So, there are 38 numbers in total and 38 possible outcomes. A European roulette game uses a table that has zero spots. So, there are 37 numbers in total and 37 possible outcomes.

Australian online casinos usually have both American roulette and European roulette among their collection of casino games.
The bets in a roulette game
To start the game, the players have to place bets on this table. The following bets can be placed in roulette games:
You can bet on a particular number. This is known as a straight bet.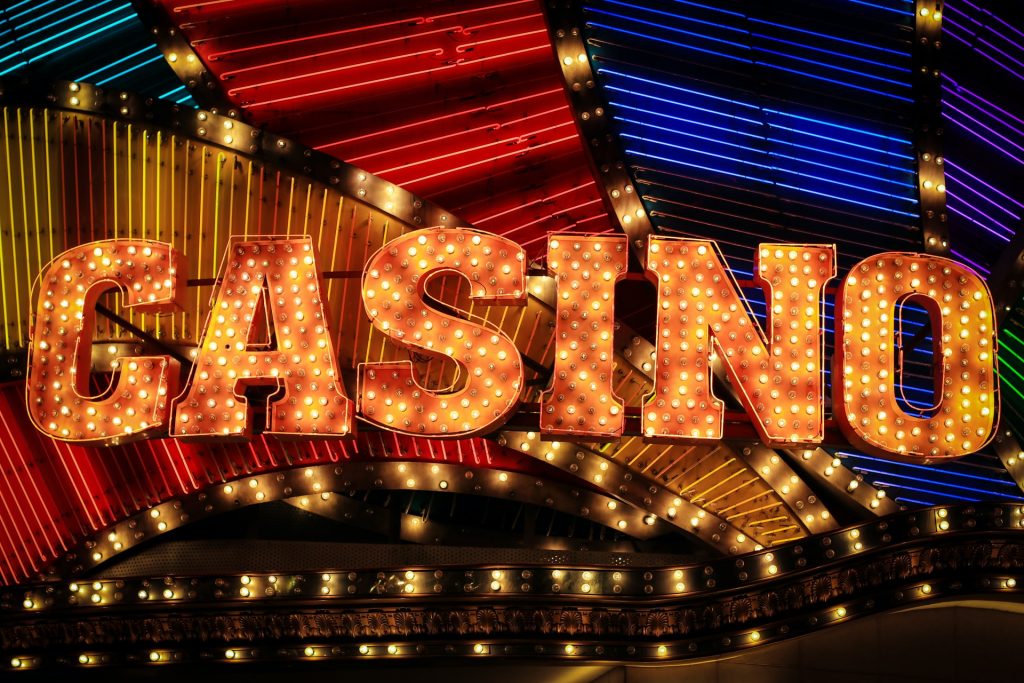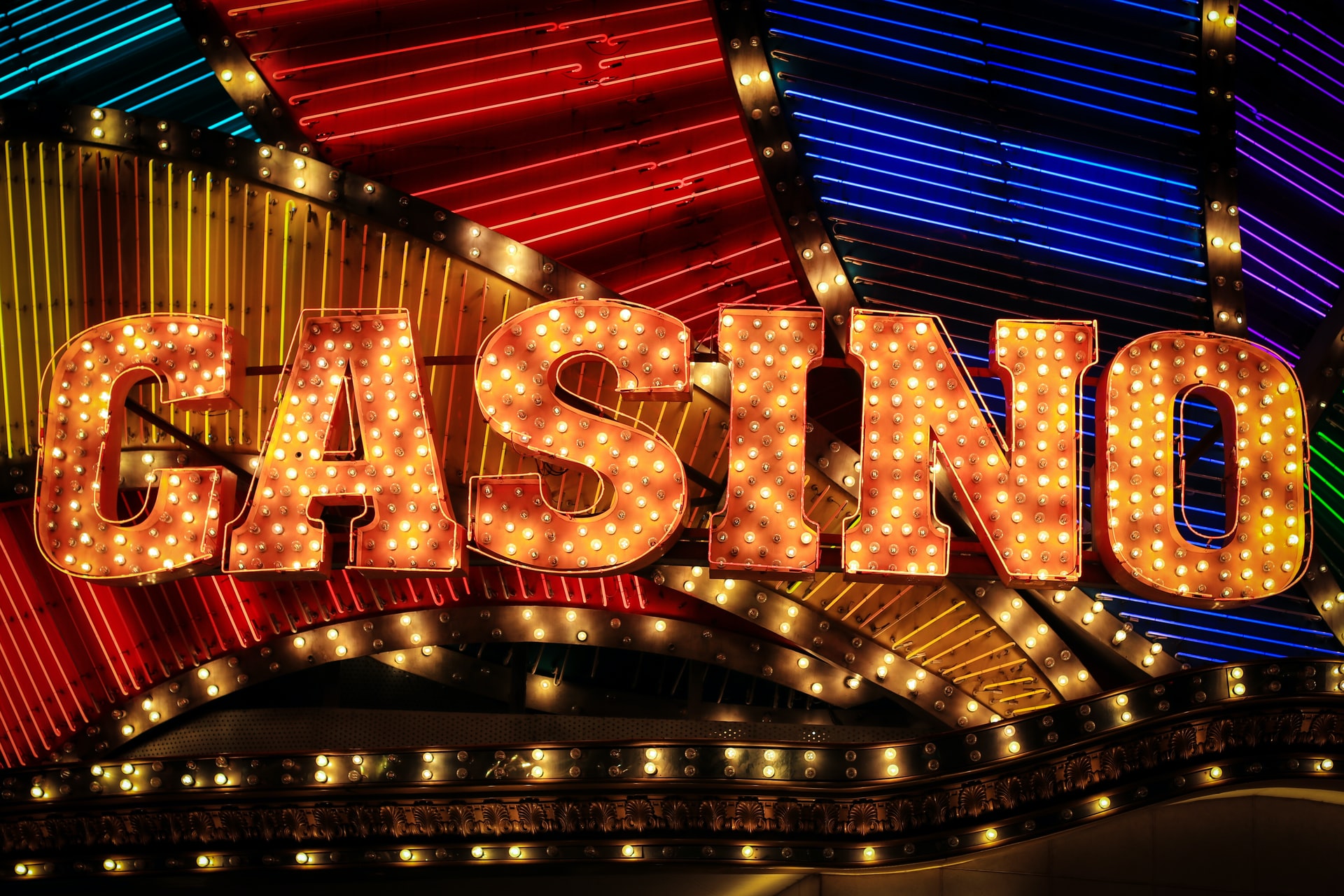 You can bet on a column of numbers, also known as a column bet.
You can bet on all the even numbers from 1 to 36.
You can bet on all the odd numbers from 1 to 36.
You can bet on a block of 12 numbers. There are three such blocks on the roulette table.
You can bet on a set of six numbers which is known as a line bet.
You can bet on a set of three numbers which is called a street bet.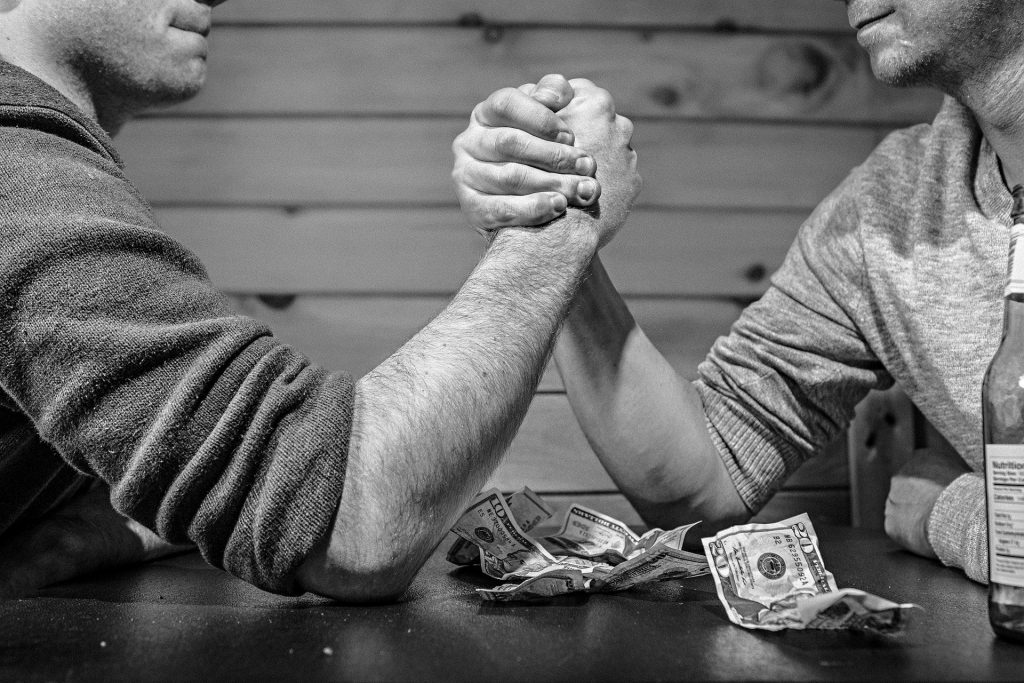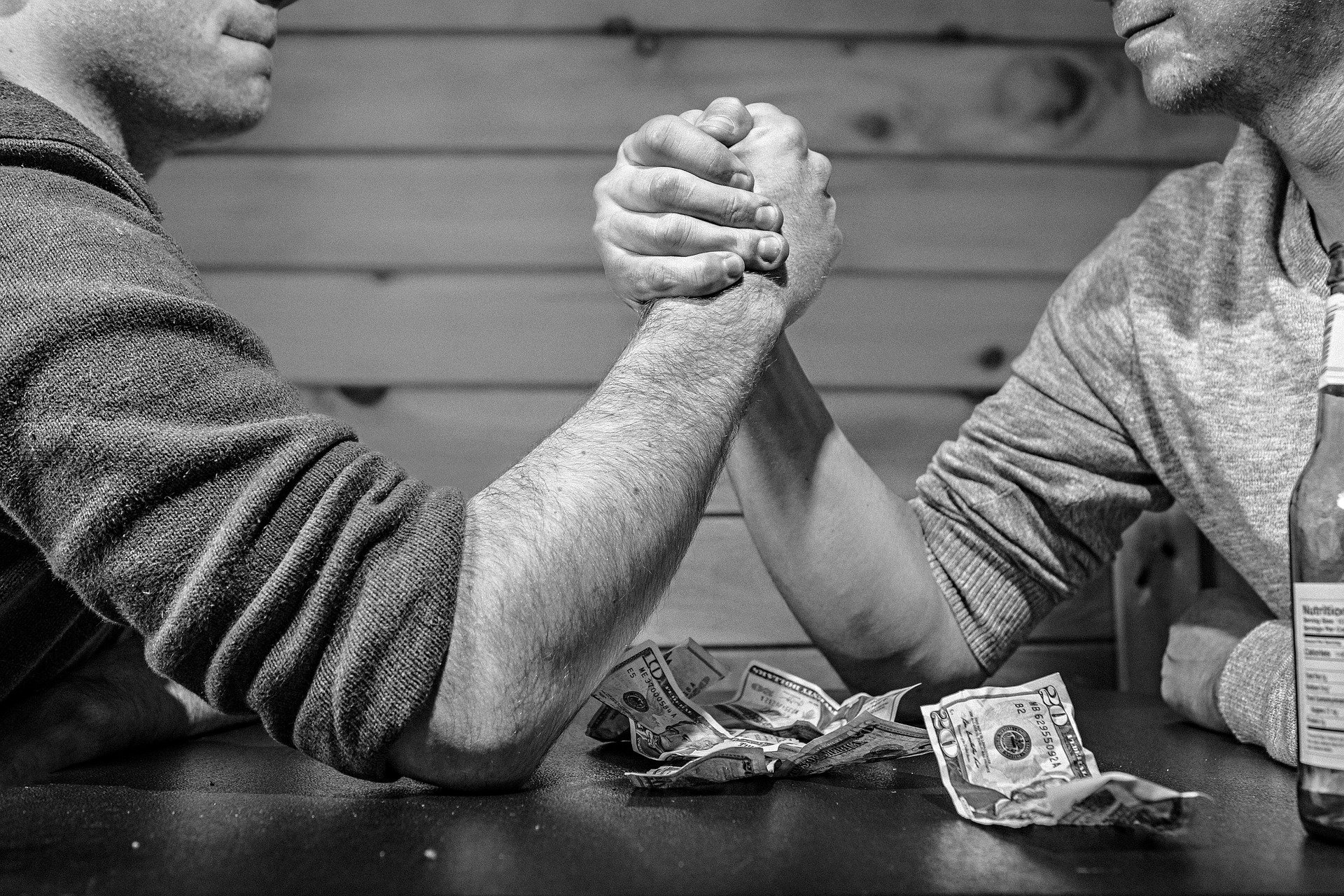 You can bet on a set of four numbers or a corner bet.
You can bet on a set of two numbers, commonly known as a split bet.
You can bet on all the numbers with a black background or all the numbers with a red background.
You can place a bet on numbers 1 to 18 and 19 to 36. These are called block bets.
You can place a bet on the zero.
Signifying a bet in a roulette game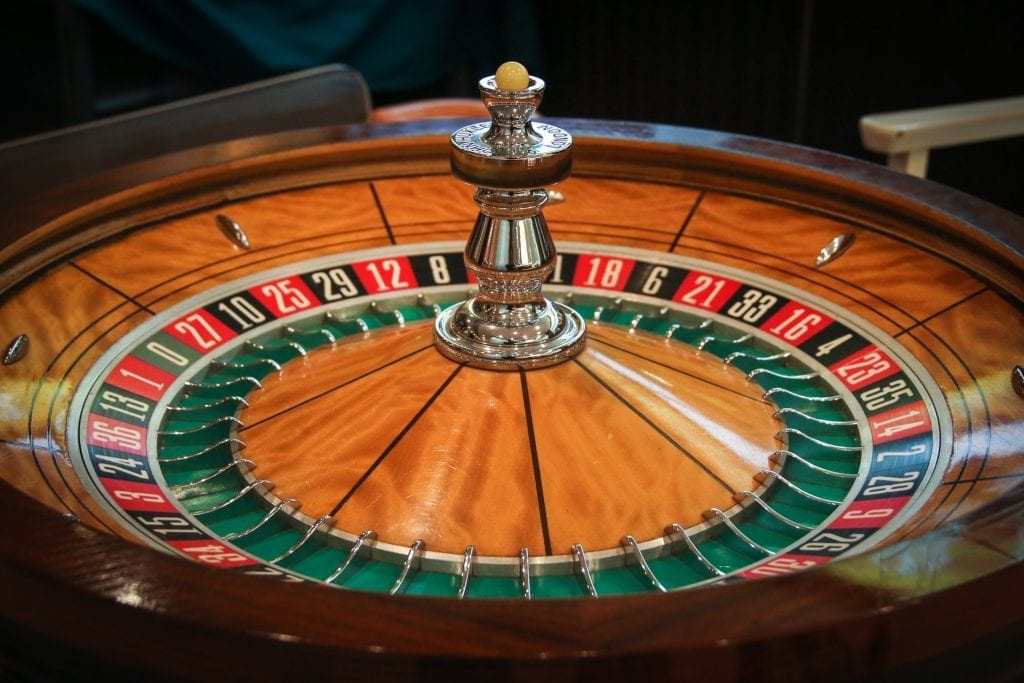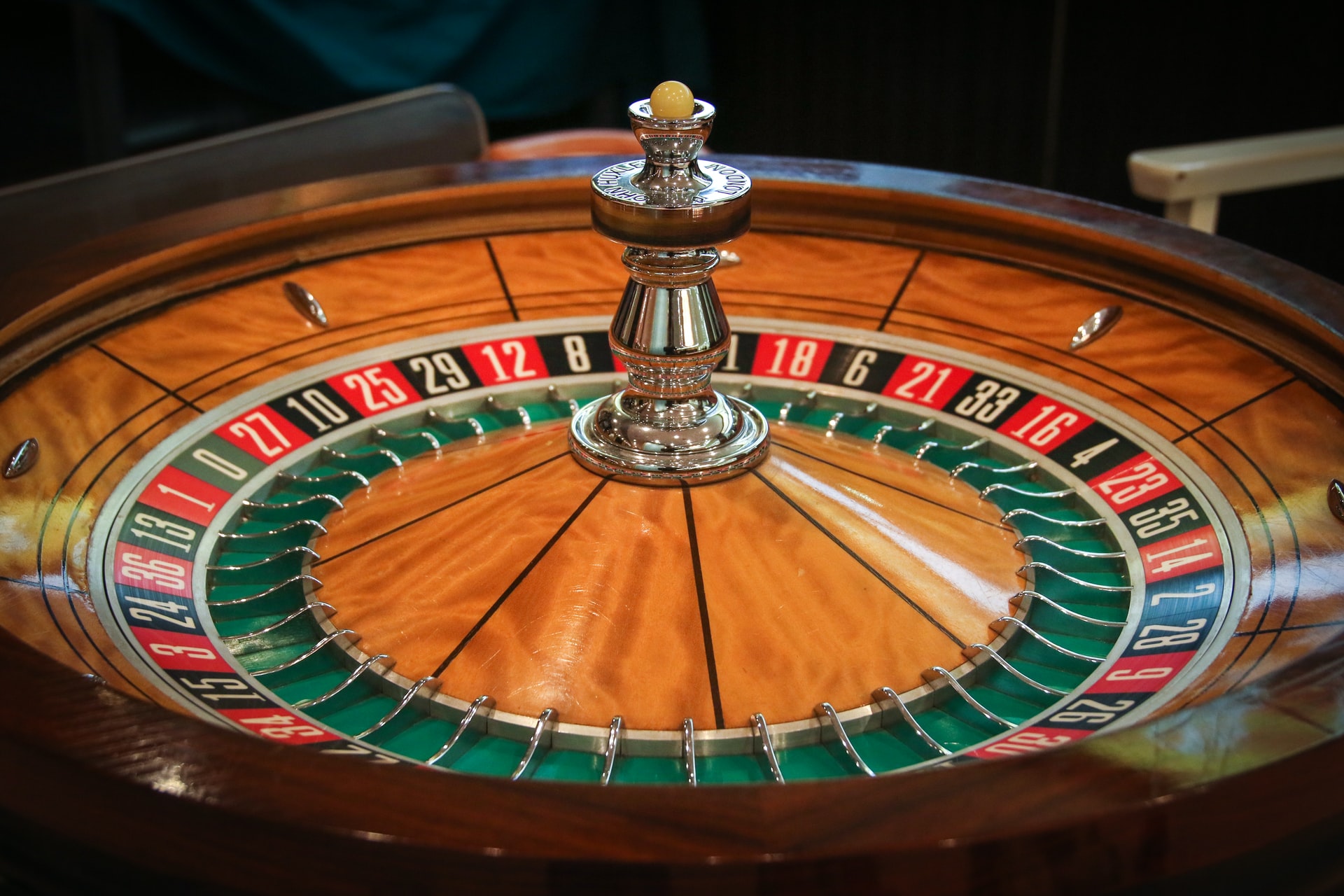 The roulette players need to notify the dealer about what bets they would like to place. In brick-and-mortar casinos, a player will buy chips from the dealer and place those chips in specific places on the table. A player would:
Place chips on the box at the bottom of any column to signify a column bet.
Place chips on the boxes with "even" or "odd" printed to signify bets on even or odd numbers.
Place chips on the left border of a number square on the left to signify a street bet.
Place chips on the dividing line between two number boxes to signify a split bet.
Place chips on the intersection of two lines to signify a corner bet.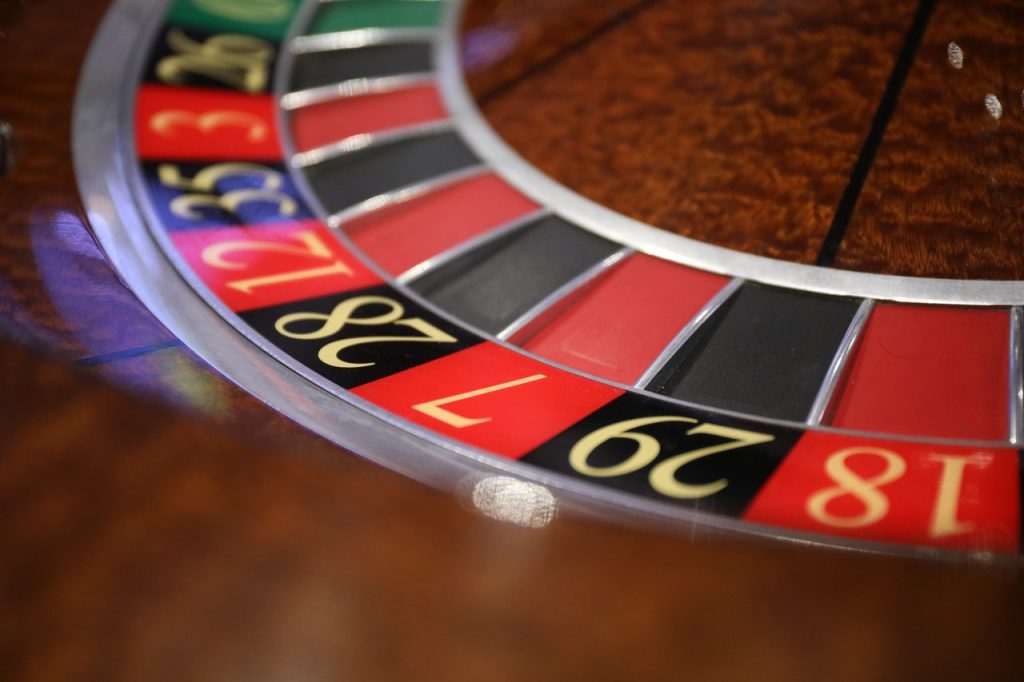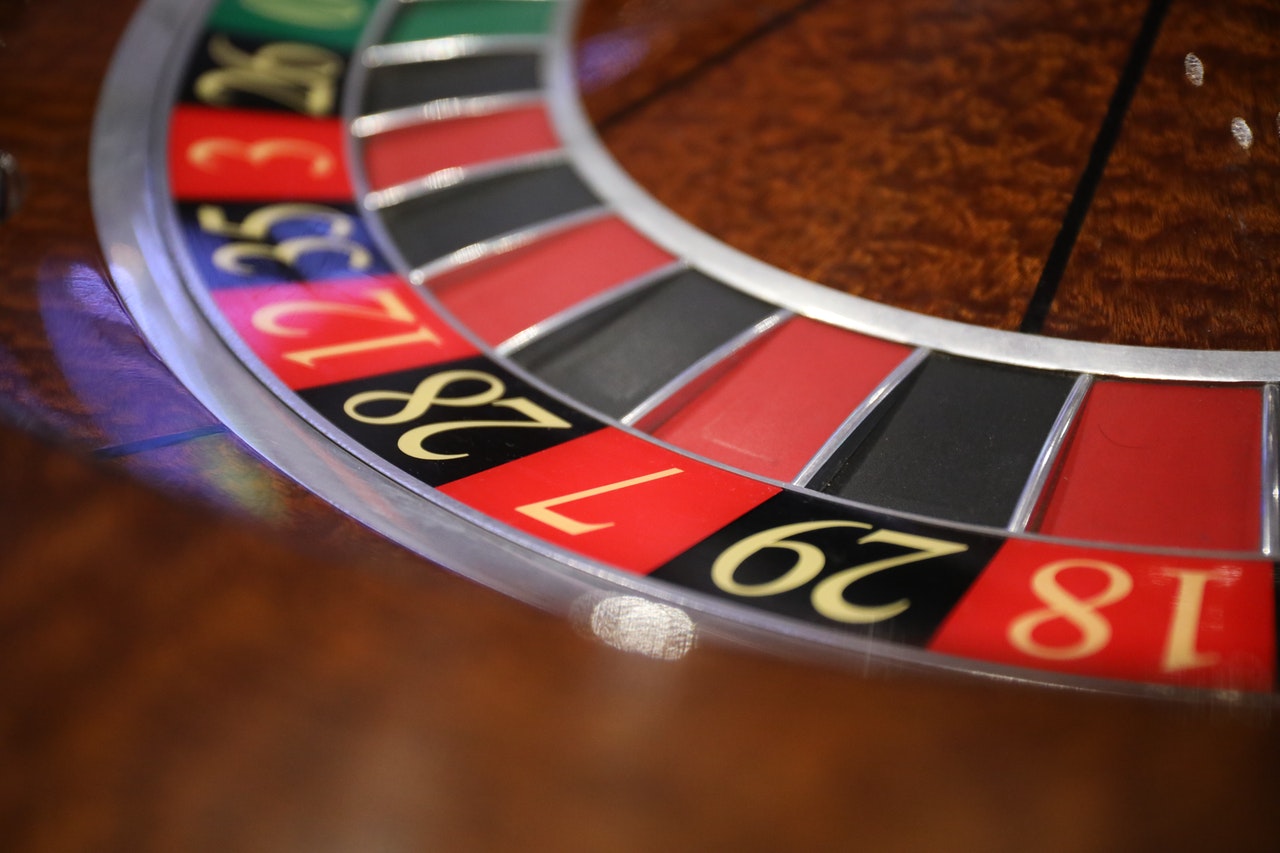 Place chips on the line dividing six number boxes to signify a line bet.
Place chips on a colour box to signify a colour bet
Place chips on the boxes with "1 to 18" and "19 to 36" printed on them to signify block bets.
Place chips on a dozen boxes to signify a bet on a set of twelve numbers.
Place chips on the box with zero printed on it to signify a zero spot bet.
It has already been mentioned that in physical casinos, players have to place chips on the roulette table to signify bets in roulette games. But placing bets in online roulette for real is a bit different. Since there is no physical roulette table in online casinos, roulette players cannot 'place' bets. They have to click on the right spots to signify their desired bets.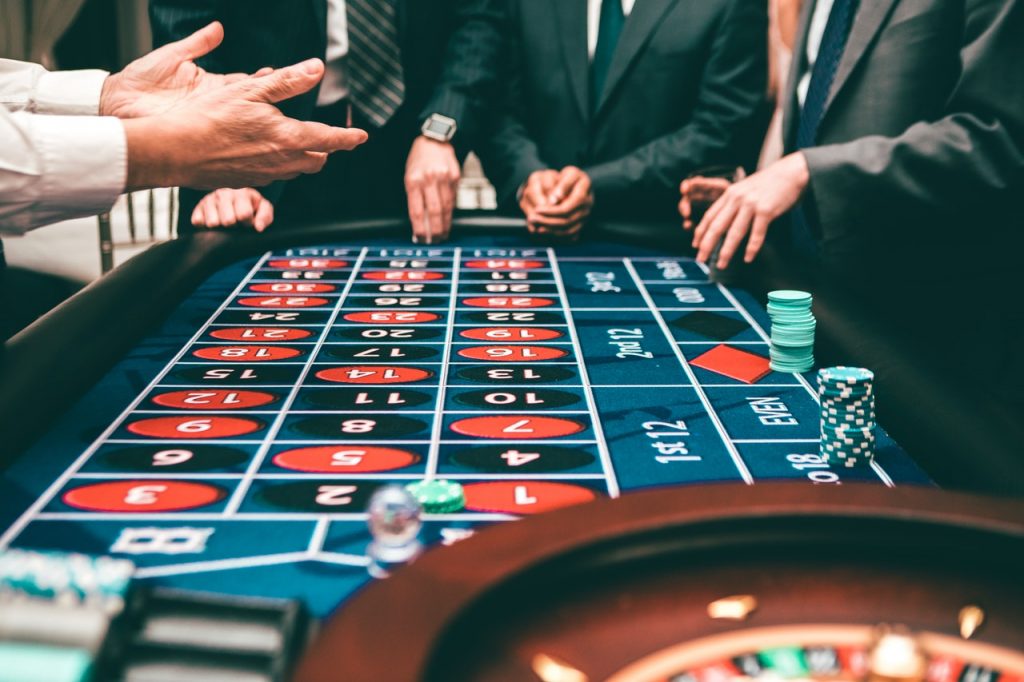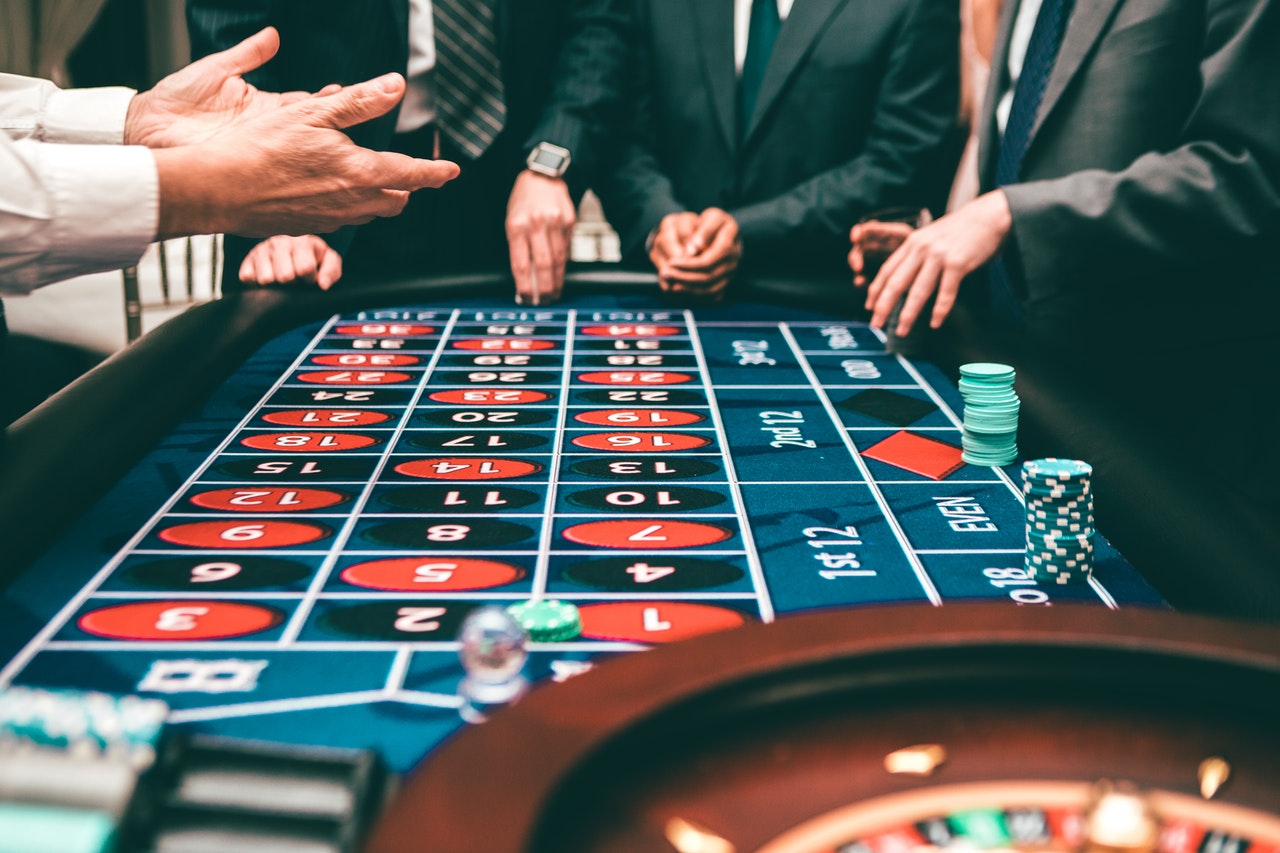 Some online roulette for real money casinos used advanced gaming software to drag virtual chips with your mouse and place it on the desired spot on the virtual roulette table. This, along with realistic sound effects, aims to give players a classic casino atmosphere. One can only find such advanced gaming software in the best online casino sites.
The roulette wheel
The roulette wheel has all the numbers printed in compartments on the periphery of the wheel. The wheel determines roulette games' winner and is the most significant part of both online roulette for real money and physical roulette.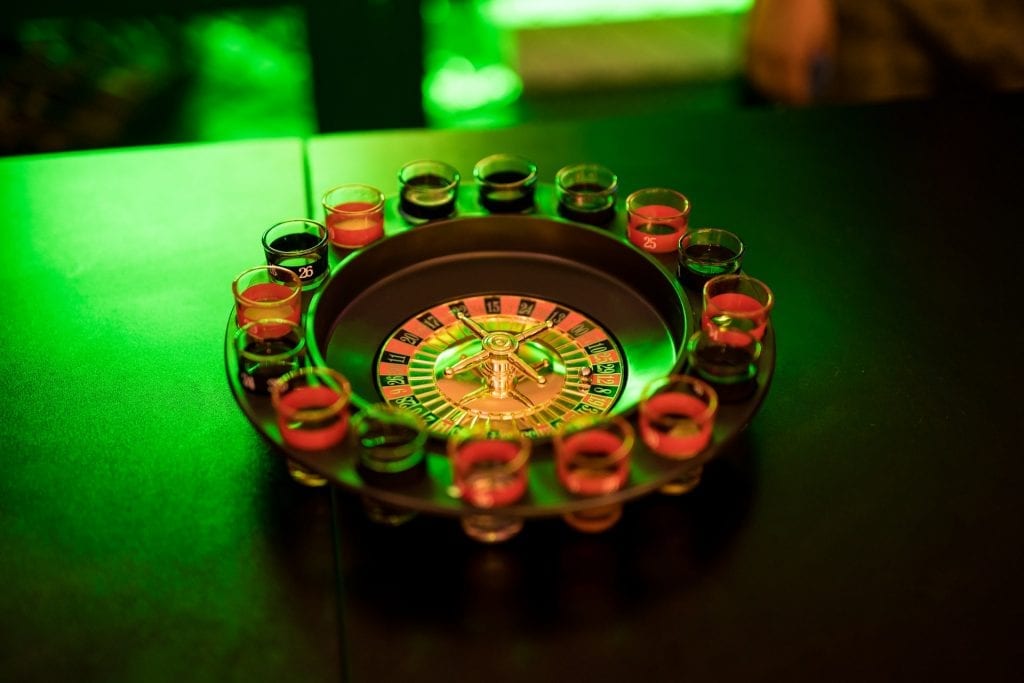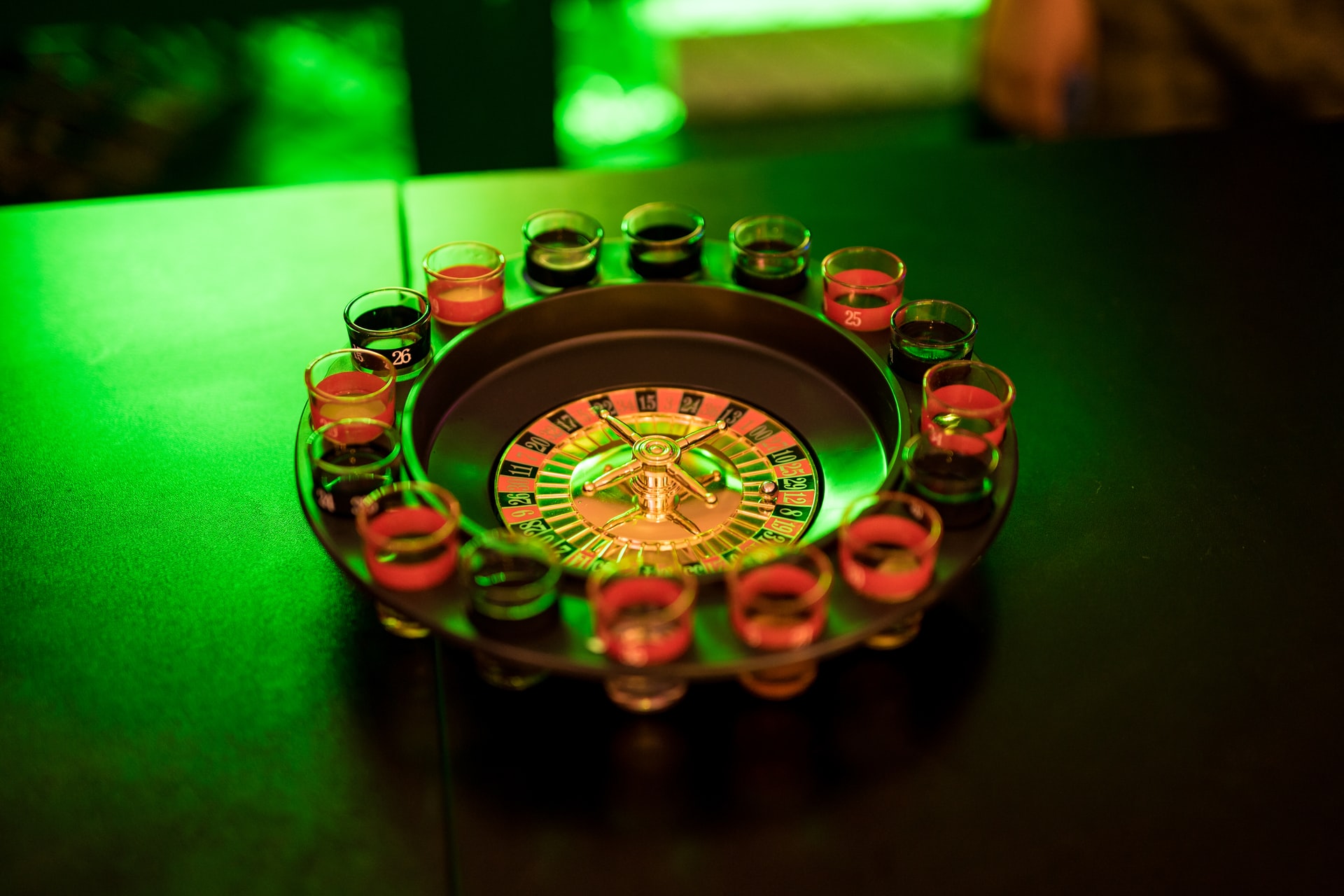 After the players have placed the bets, the dealer spins the roulette wheel. There is a small white ball in the wheel that dances haphazardly with the wheel spinning. When the roulette wheel stops, the ball falls into one of the compartments. You win if your bet corresponds with the number on the wheel.
Playing roulette happens differently in online roulette casinos. Instead of a dealer spinning the wheel, the players have to turn it themselves by pressing the spin button. But some online casinos have a live dealer option for their table games. If players play roulette at these online casinos and opt for a live dealer, they can have a live dealer spin the fateful wheel.
The La Partage roulette rule
This roulette rule is followed in European roulette, more specifically French roulette. This rule is associated only with even money bets (bets on even numbers). If the roulette wheel returns a zero ( there is only one zero in European roulette), all the even money bets will be split into two halves. One half will go to the player, while the other half will go to the dealer or casino.
The house edge is significantly lowered if this rule is followed in a roulette. The house edge drops from 2.70% to 1.35%. Such a low house edge will boost the winnings of the players.
The En Prison rule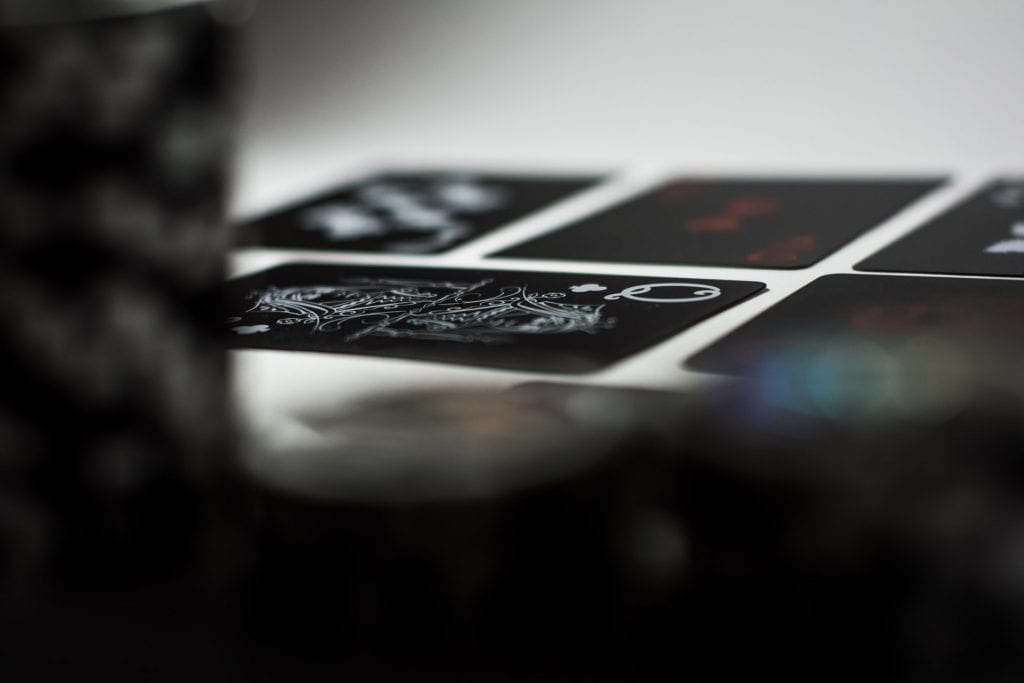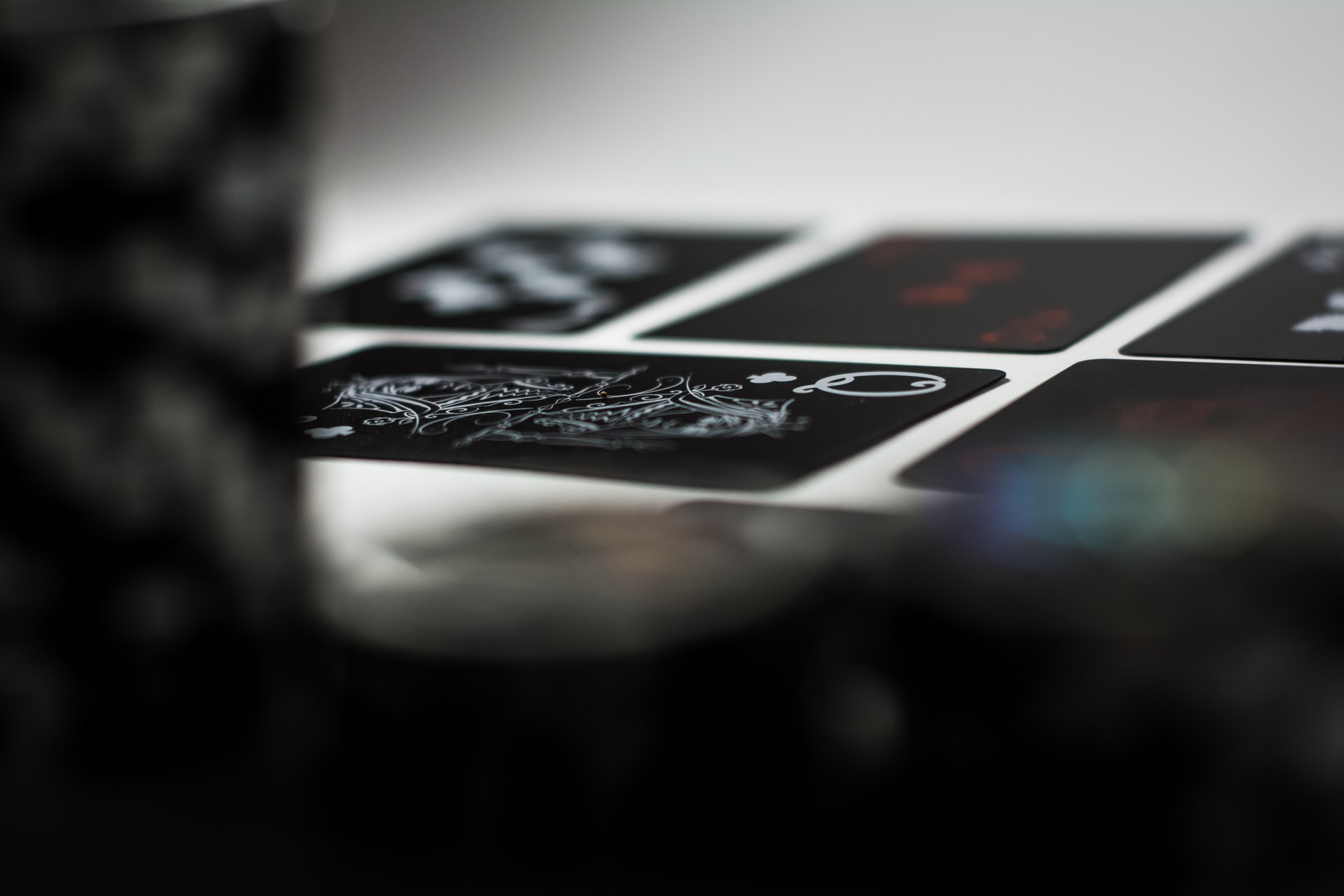 This rule, too, is followed in French roulette and is associated only with even money bets. If the wheel returns a zero, the dealer will place a marker beside the bet. The dealer will spin a second time, and if the second number is an even number, the player gets the bet.
Most Australian online casinos have both American roulette and French roulette. Some Australian online roulette casinos will follow these rules, while some will not. Australian players should read the games' terms and conditions on an internet casino to know whether it is applying these roulette rules.
The Top Online Roulette Tips and Tricks
Most of the gamblers just go ahead and bet on any random outcome. Consequently, they lose big time and sometimes walk home with empty pockets. So, Aussie Gamblers bring you a set of online roulette tips and tricks to help you win!
Look for trustworthy casinos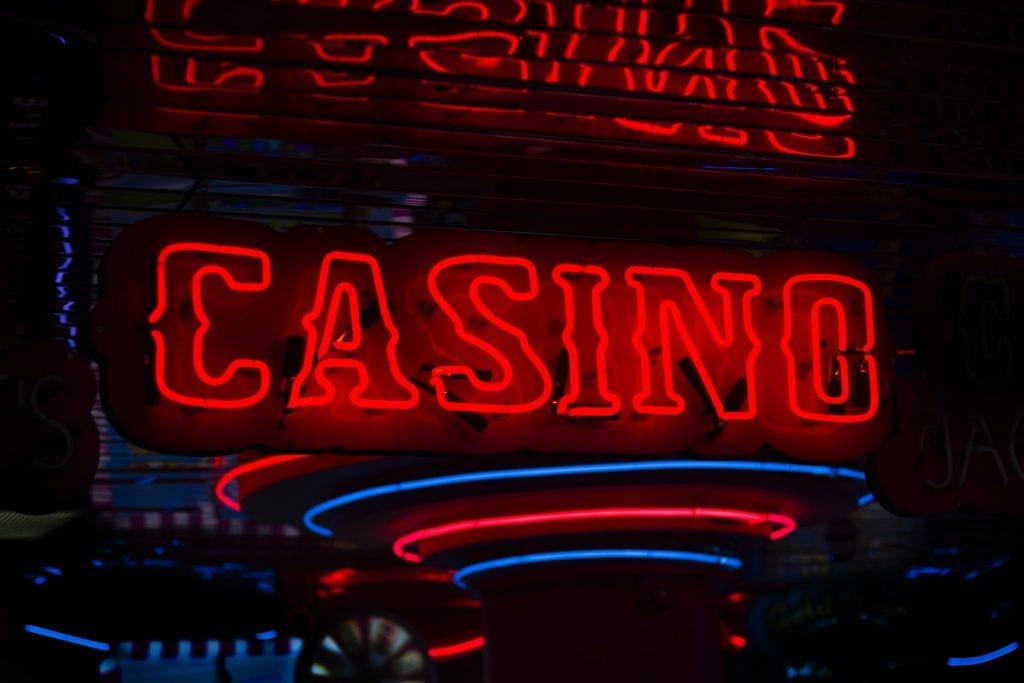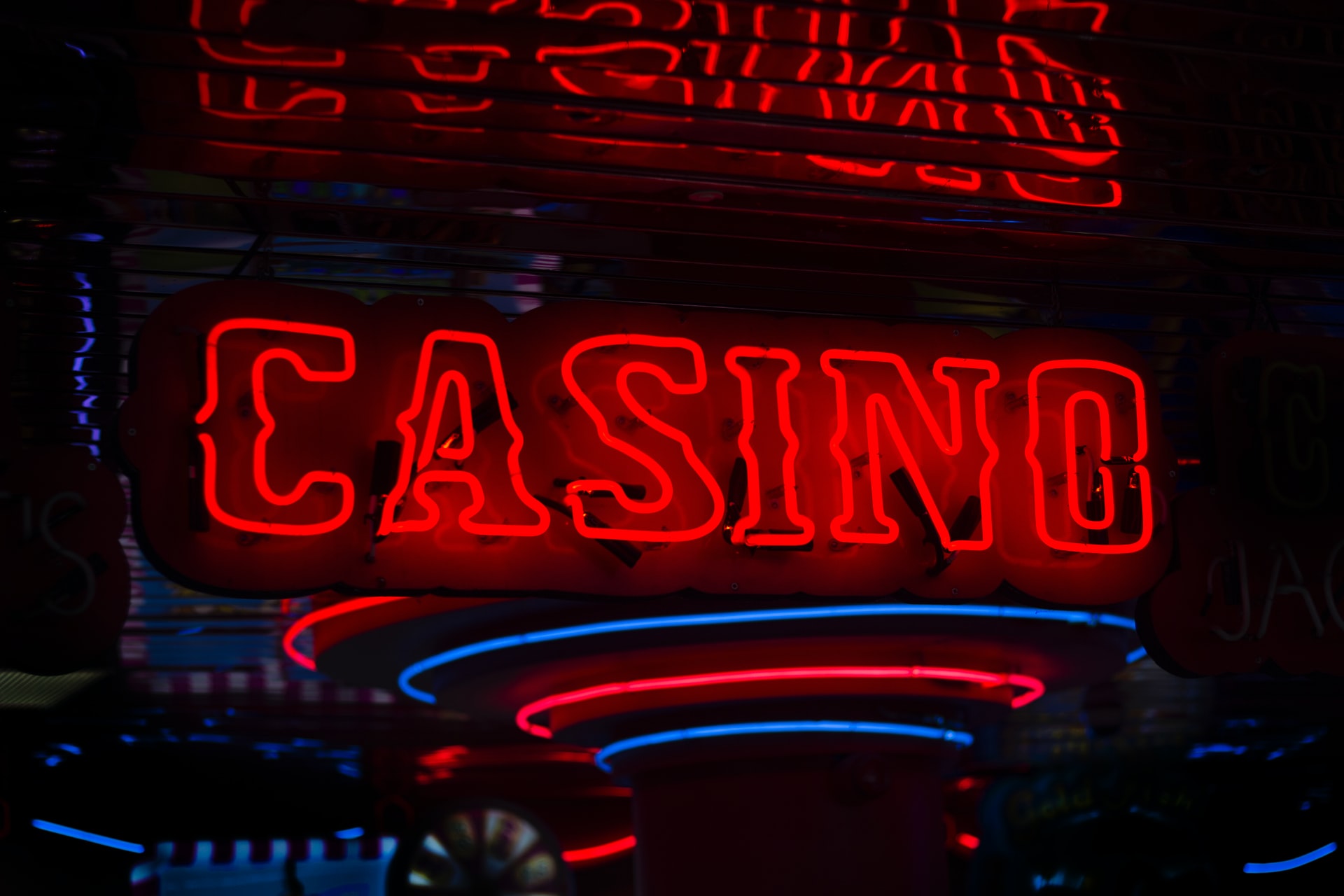 This is a crucial point to remember before we head on to online roulette strategies, tips and tricks. Before you start playing, ensure that the casino sites are authentic, trustworthy, and deliver fair services. The easiest way to identify a genuine site is to look up its license and contact information. You can also check out the site's reviews and ratings. There is an overwhelming variety of online casinos, and you need to find the right one. If you do not bother to check a site's authenticity, it does not matter what tricks you use; you will lose.
A biased wheel doesn't exist online.
If you are a regular at casinos, then you might have heard how some numbers show up more than others at a roulette. This holds at offline casinos where the wheel can be tampered with. The little balls can be made to stop at certain numbers by altering their course with micro dents. Moreover, the flat-looking wheels may not be flat. Even a slight tilt is enough to make sure that a ball stops at a few chosen numbers.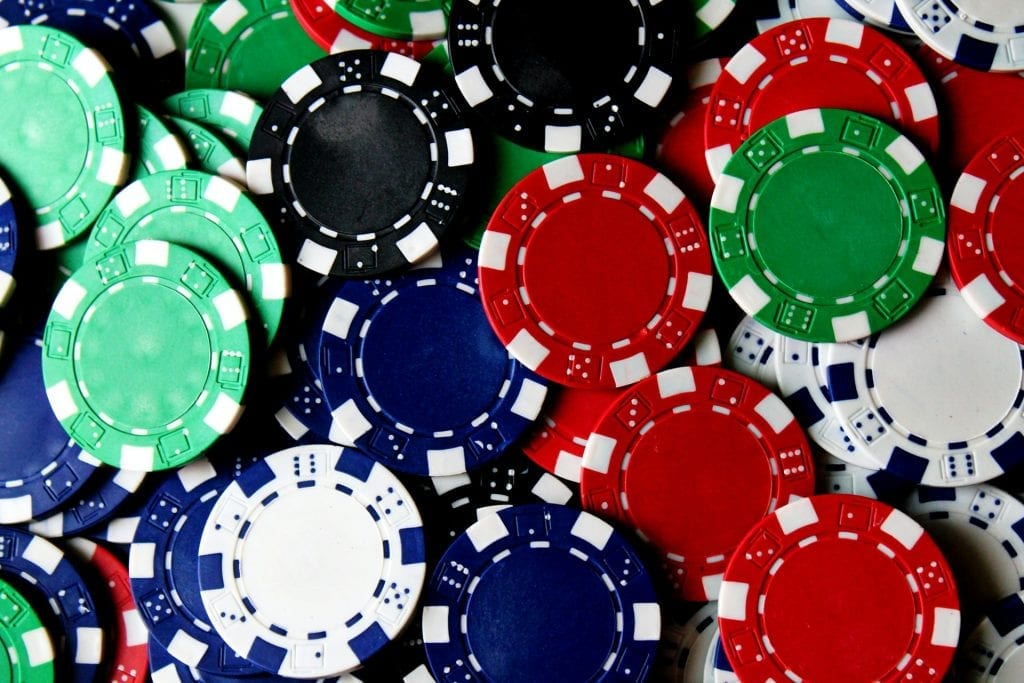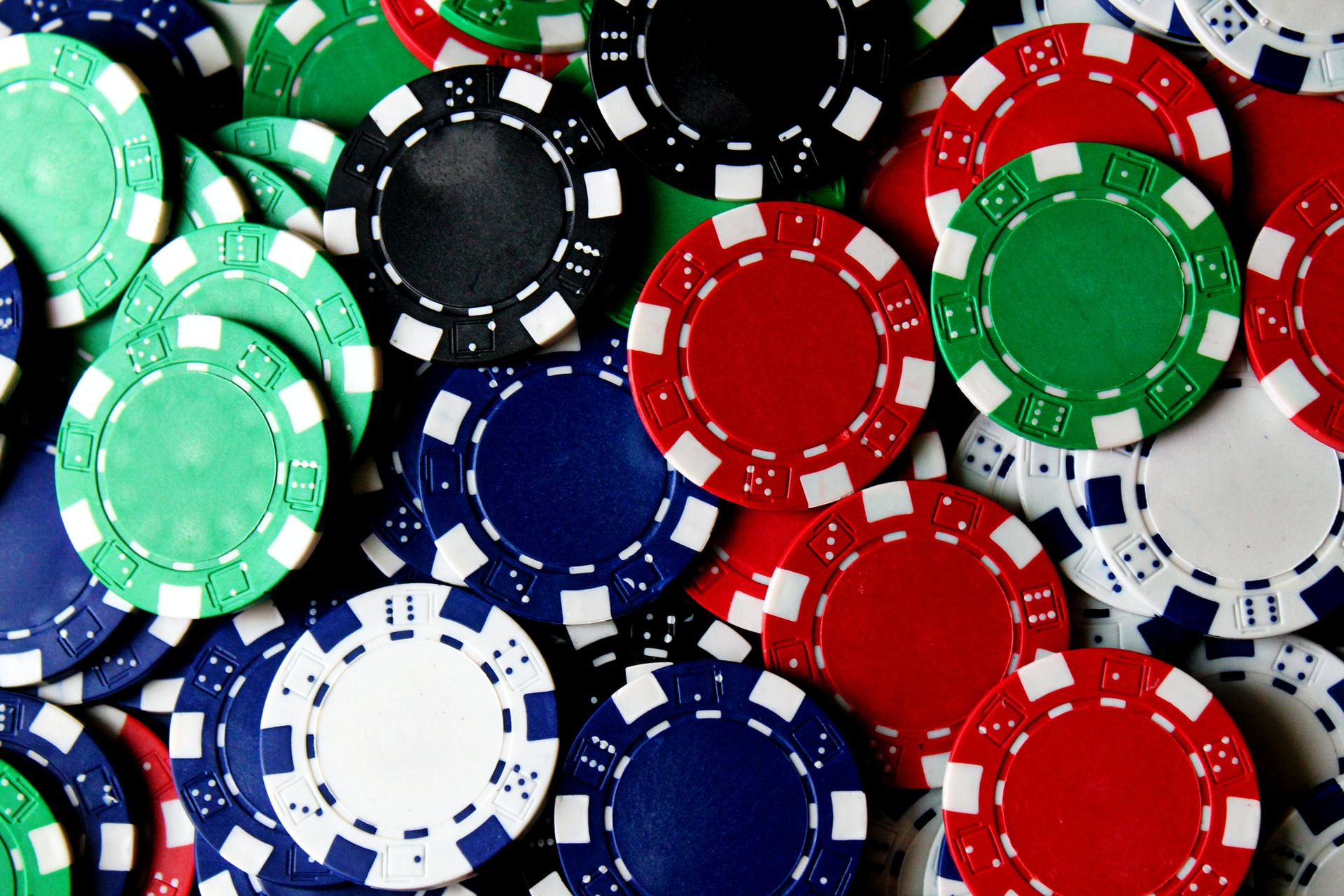 However, this is impossible in online roulettes. The online casinos work on Random Number Generator, and all the outcomes are a result of this. So, if you think a flaw or bias might help you win millions, it's not true. Instead, a well-planned betting strategy might be of help.
The More Numbers, The Better
This is a vital point because we often forget we have other numbers and not just one. You can lose more if you bet only on one number. Instead, try making smaller bets on more numbers to reduce the risk of losing. The logic behind this is that the chances of that one number turning up are pretty slim. You will lose or win the entire bet. On the contrary, if you raise smaller bets on several numbers, one of them will likely show up after the spin.
The Gambler's Fallacy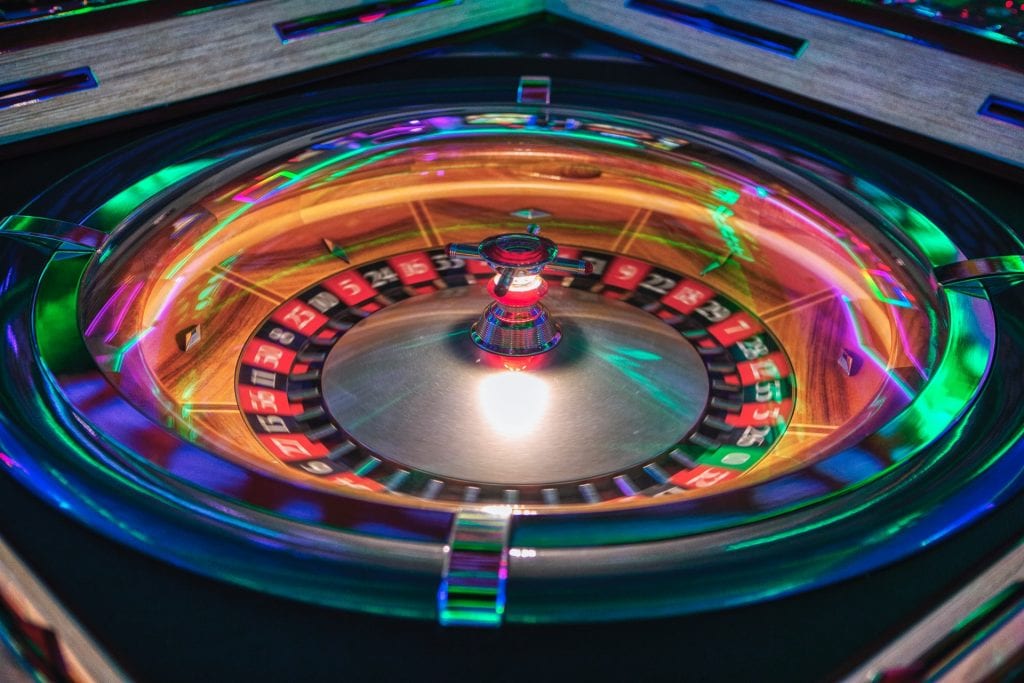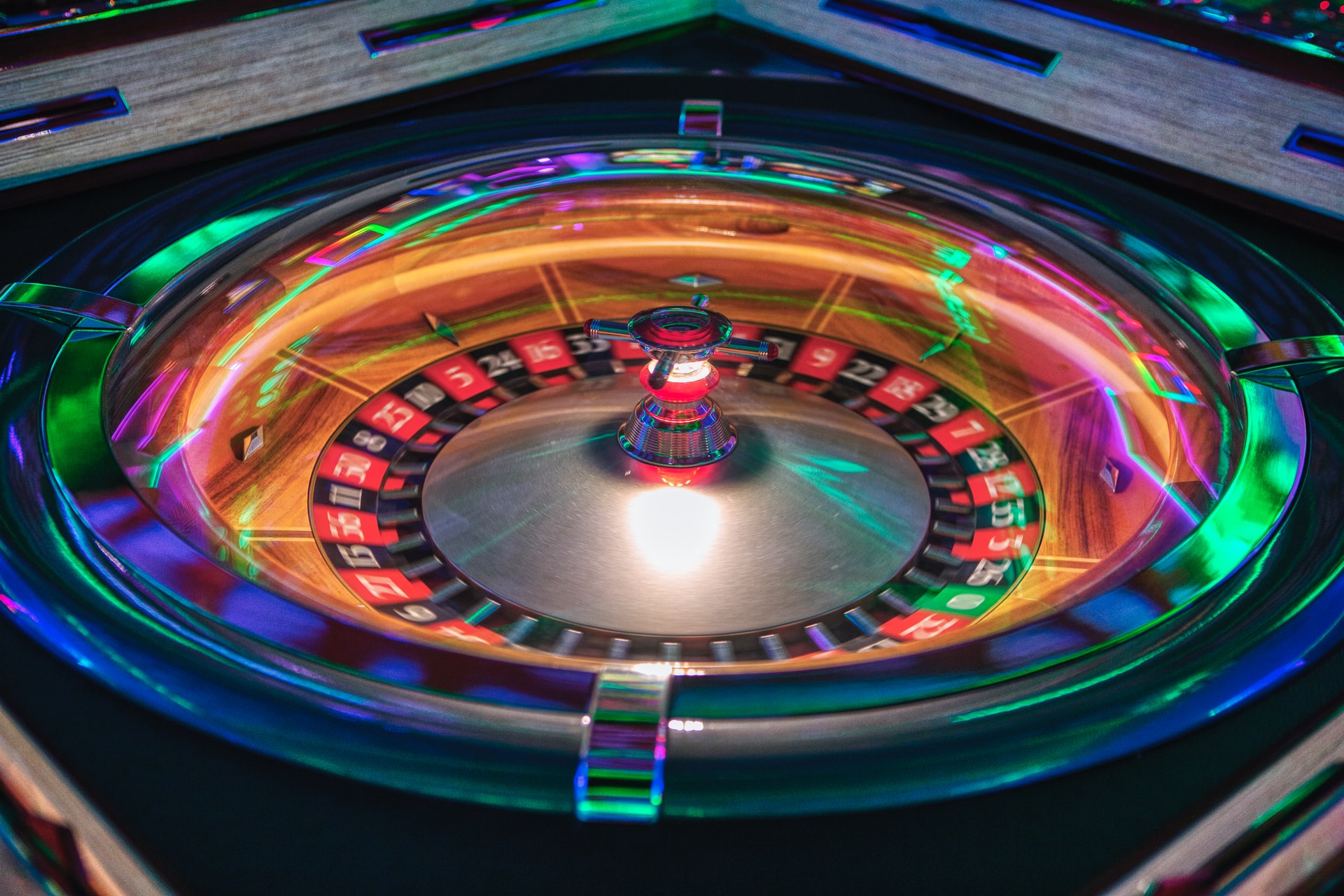 Interestingly, even the pro gamblers fall for this one. Suppose you repeatedly lose for several spins in a row. And you keep thinking that a huge win is coming up because you deserve it after so many losses. Also, that is how it works, right?
No, it does not work that way. This is what we call 'Gambler's Fallacy.' You might not take home millions at one go just because you lost so much money. Moreover, do not chase your losses; you might end up losing even more. Online roulette (or any other casino game) depends on luck and chance. So, avoiding gambler's fallacy is probably one of the important online roulette tips and tricks.
Know the betting strategies
You might have heard how some gamblers follow a particular betting strategy. And it is always smart to have a few betting strategies for reference. Some gamblers will tell you that a certain betting system works for them. But it may or may not work for you. Additionally, the betting systems are not meant to help you make millions. They just help you decide and place your bets smartly and cushion your losses.
Moreover, there is no surefire system that works with offline or online roulette. So, you need to experiment with different betting systems and figure out which one works best for you.
Take your online tricks offline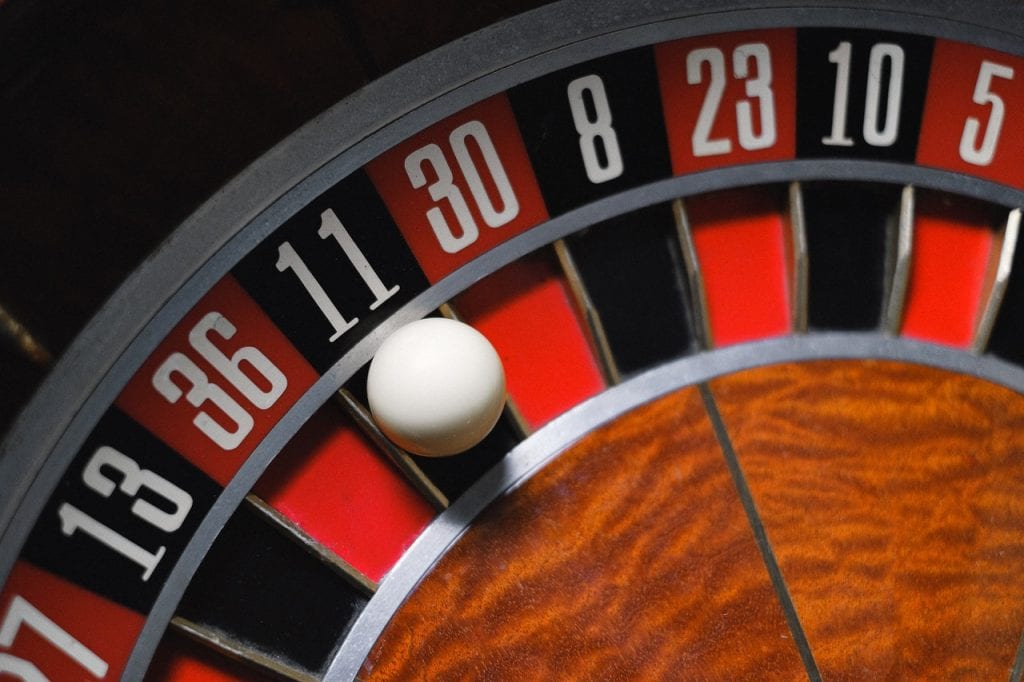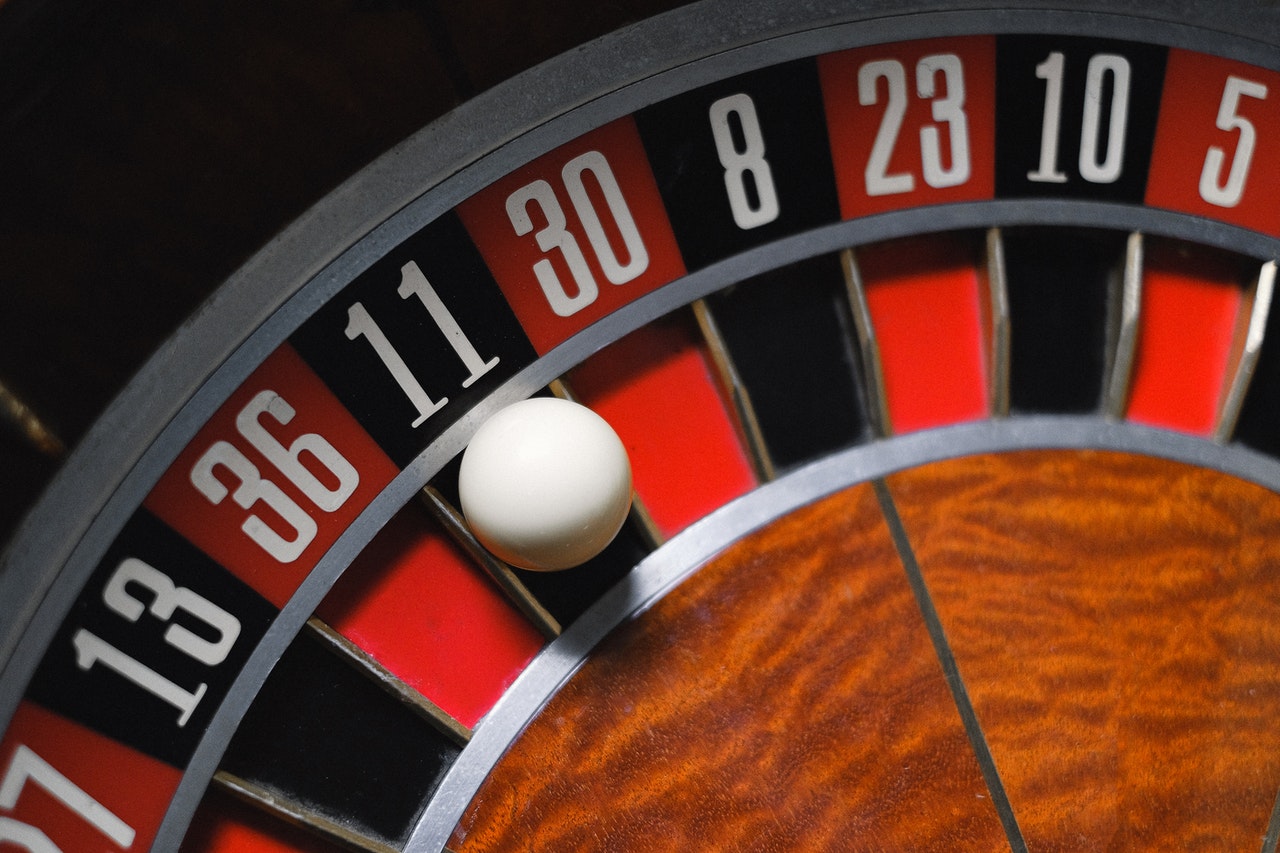 Online casinos may be convenient with fun and interactive websites and ease of use. But for a change, you can hit that casino in your city and enjoy it with real dealers and players. Moreover, you can use (or test) all your online roulette tips and tricks at a live casino too.
Set borders and stick to them
Just like other casino games, online roulette is a game of chance. And like all other games, it might cost you a lot if you do not limit yourself. While playing roulette online, you should not bet more than you are willing to spend (or afford). It is wiser to set up a strict limit and stick to that to avoid empty bank accounts.
Additionally, roulette online is as addictive as any other game. To avoid spending too much time, it is smarter to set a time limit as well.
The casino has an edge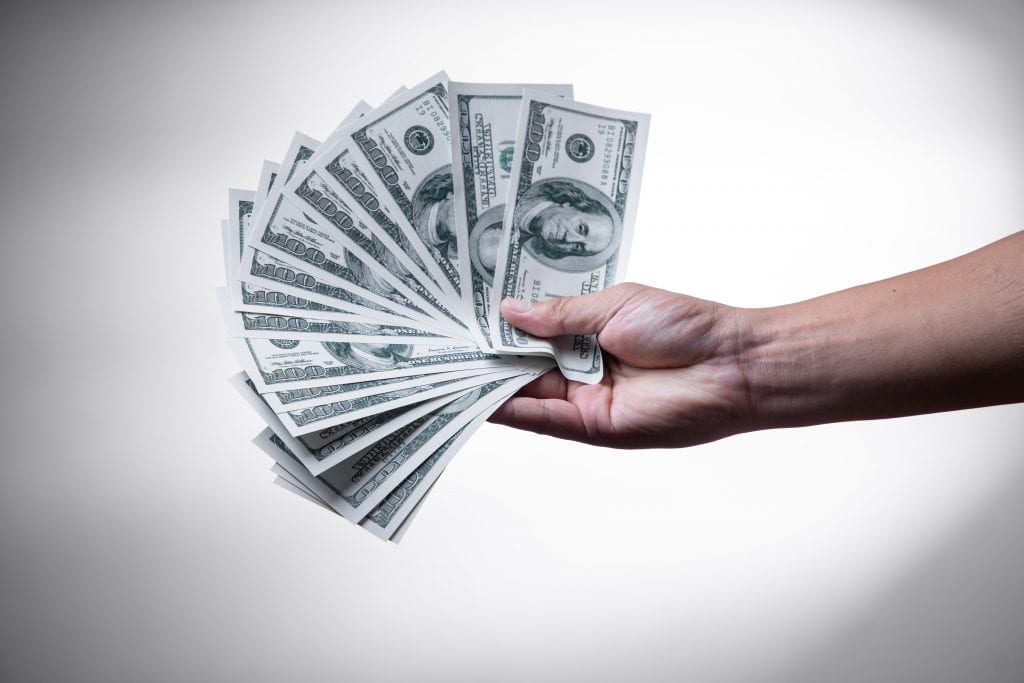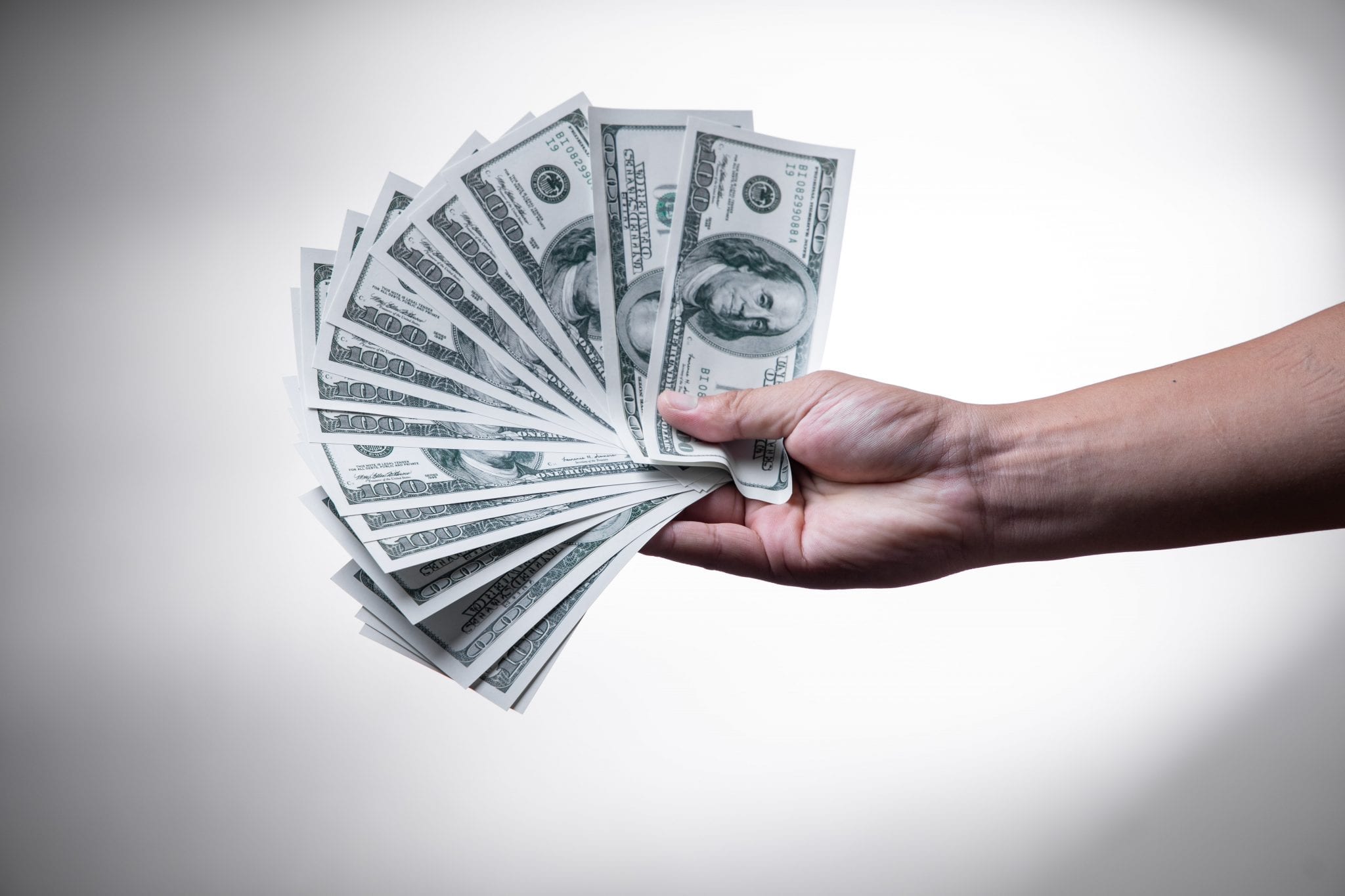 And lastly, one of the crucial online roulette tips and tricks is – the casino has an edge. Of course, the casinos mean business and certainly do not want everyone to make millions. The casinos were not invented to make you rich. The casino does not win every game. Many gamblers walk out with huge rewards. But the losers always outweigh the winners.
In any case, roulette online indeed does not depend 100% on chance. With the right betting strategy and practice, you can lower your losses and even win substantial rewards. Having these online roulette tips and tricks up your sleeve will give you some certainty that you can recover losses.
Online roulette FAQs
What type of casino game is online roulette?
Online roulette is a type of table game that can be played either with AI or live dealer. Live dealer roulette online is more popular as it gives players a classic casino experience. But only the best online casinos have live dealer roulette for real money.
Are online casino games fair?
All online casino games are fair. Playing best online roulette at roulette sites is legitimate, and there is no malpractice. You can play roulette and even American roulette for real money on your mobile device. Best online roulette casinos use Random Number Generator(RNG) to ensure that the roulette online wheel outcome is as random as possible. Nobody can predict the outcome, and it is entirely riding on luck as it should be.
Can you play online roulette in Australia for real money?
A roulette casino uses terms like 'free real money roulette online games,' 'play free roulette online for real money', 'free games' 'play real money for free roulette,' and many more to attract customers. You might want to play roulette at these internet casino roulette sites, but you think it's too good to be true. How can you win real money by playing casino roulette for free? But it is possible through a casino bonus.
An online casino offers an array of freebies in the form of free spins, real money and free credits/coins. You can use them to play roulette at an online casino and get real money as winnings.
What are the banking options available at Australian online roulette casinos?
Australian players can use several payment methods like banking cards, e-wallets, cryptocurrencies and many more. The best online roulette sites offer the most number of payment options.